Legislation proposed on Oct.19 by Ward 2 Councilmember Brooke Pinto could help tackle the District's long term affordable housing crisis while reimagining vacant commercial spaces to make the area "more vibrant and inclusive," she said.
Before the pandemic, the Downtown and Golden Triangle neighborhoods that make up D.C.'s Central Business District were hubs for transit riders, office workers and tourists. Now that almost two years have passed, resulting in the loss of thousands of jobs as well as a steep decline in area foot traffic, the Central Business District is left with millions of square feet of vacant office space. 
At its root, Pinto said the Recovery Amendment Act of 2021 would help the Central Business District transform empty or underutilized office buildings into mixed-use developments, affordable housing and green spaces. 
The act is highlighted by three main pillars: incentivizing mixed uses, attracting businesses to the Central Business District and encouraging innovative entrepreneurship. 
If passed, it would provide for a real property tax abatement to promote "the conversion of office space to workforce housing, hotel, retail, sports, entertainment and cultural uses," Pinto said in a news release. In order to receive those abatements, projects must agree to economic inclusion by empowering women, minority workers and businesses. Additional incentives would be offered for the development of family size residential units. 
In the news release, Pinto said the Recovery Act will generate jobs by offering two-year operational grants to businesses that come to or expand in the area. 
"It is imperative that we invest in our brick-and-mortar establishments, facilitate conversions of  vacant office spaces to affordable housing, hotel, retail and green spaces," Pinto said. 
The mixed use and other developments would also attract residents, workers and businesses to come downtown to "live, work and play," Pinto said.
Vacancy is at an all time high in the District, according to a third-quarter office report released Oct. 1 from Coldwell Banker Richard Ellis, the largest commercial real estate services company in the world. In the third-quarter alone, the District reported 321,000 square feet of occupancy loss.
"We must take bold action now to ensure the successful recovery of our Central Business District and build resiliency for the future," Pinto said in a statement
At-large Councilmember Christina Henderson joined Pinto in co-sponsoring the bill, following her own campaign promises of promoting equitable growth and affordable housing in the District. 
"We know that we're going into a new normal, we're not trying to go back to what was the norm prior to the pandemic," said Amanda Farnan, communications director at Henderson's office.
Farnan said the Recovery Act is a perfect example of an opportunity to reflect on what has been done in the past and change it for the better. 
"Maybe we could benefit from adding a little mixed zoning or mixed use development, affordable housing," Farnan said. The Recovery Act could create "this kind of holistic neighborhood vibe, with Downtown being able to welcome more than just business people or just workers into this area."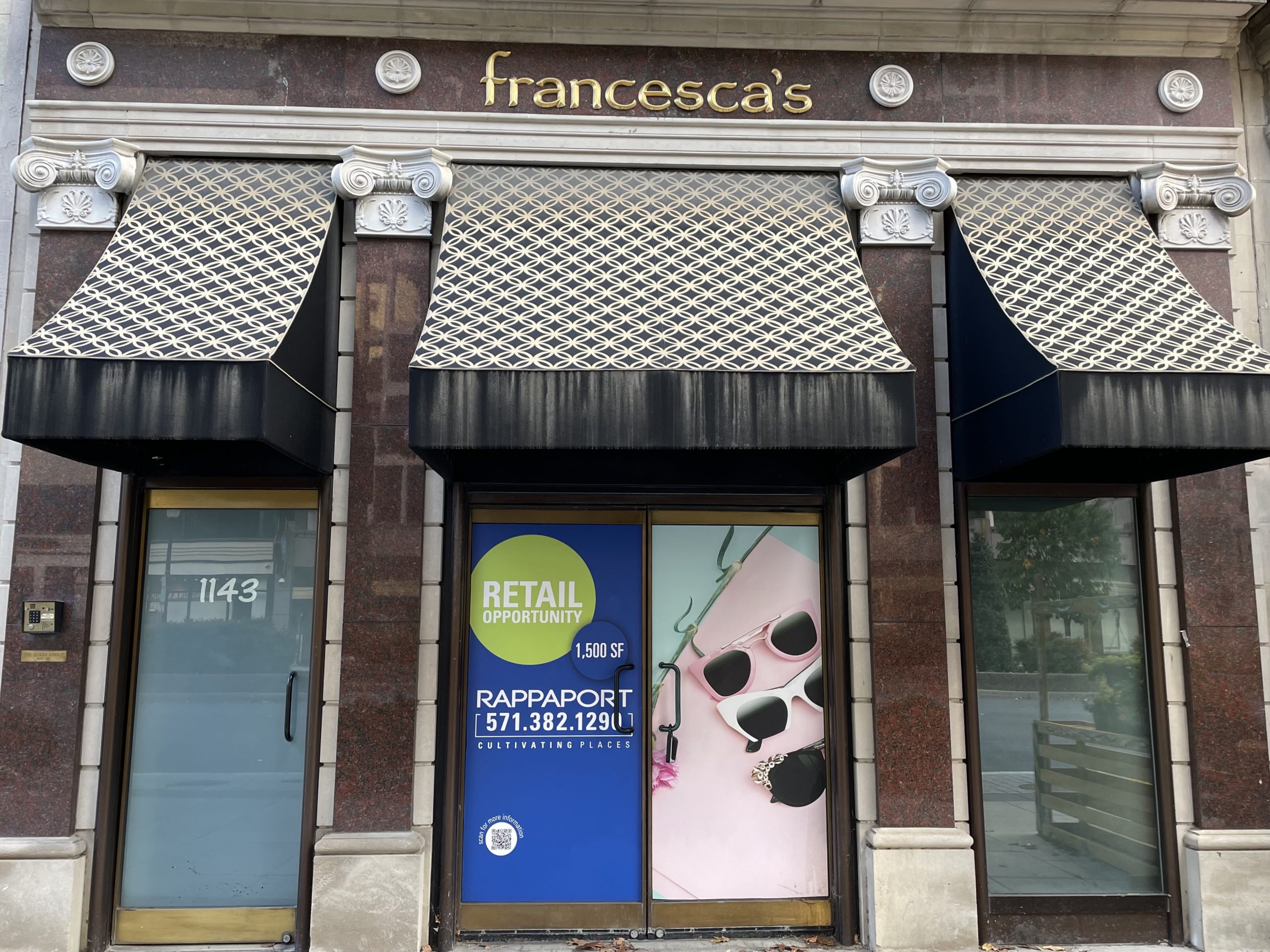 Some of the prongs of the Recovery Act coincide with a 2019 goal from Mayor Muriel Bowser's office to deliver an additional 36,000 units of housing, including at least 12,000 units of affordable housing, by 2025. 
Nearly half, or 16,605 units, have been delivered as part of Bowser's initiative thus far, according to data released by DMPED. Of those, around 3,070 are deemed affordable housing. 
Between Downtown and Golden Triangle, roughly 28.7% of its affordable housing target has been met."We have an opportunity to create more affordable housing in an area that is so accessible to other parts of the District," Farnan said. "We should prioritize this." 
In 2019 as part of the #36000by2025 housing initiative, @MayorBowser made DC the first city in the country to have affordable housing goals by neighborhood

The chart is how we're doing so far in each planning area towards the 12,000 new affordable housing goal pic.twitter.com/GNJtvCfttJ

— John J. Falcicchio (@falcicchio) October 25, 2021
Historically, most affordable housing options in the District are in the far Southeast and Southwest quadrants.
"We don't want to concentrate affordable housing in one area," Farnan said. 
The Recovery Act, she said, would dramatically increase the number of affordable housing units available Downtown, a neighborhood that is currently full of luxury condominiums. 
But during an Oct. 20 discussion on housing justice in D.C. hosted by Bread for the City, Ward 4 Councilmember Janeese Lewis George said that any efforts toward equitable and sustainable housing mean nothing unless those actually affected are involved in decision making. 
"We need programs to work for residents, to bring more actual affordability to those who are the most cost burden," Lewis George said.
She said it is important to remember that "when we talk about numbers, we're talking about human lives."
Before D.C. Council begins revisions on the Recovery Act, Farnan said residents will be able to weigh in on the changes. 
"We look forward to hearing from residents on what they think needs to be prioritized Downtown," Farnan said. "Is it affordable units? Is it retail? What do the businesses need to see?" 
The Recovery Act is set to be discussed in the fiscal year 2023 budget, though a hearing for it has not yet been scheduled in the D.C. Business and Economic Development Committee. 
Nonetheless, Lewis George said, the council is hoping to "bring human voices to the decisions that are being made."