Washington, D.C., is one of the most liberal cities in the world, giving Trump a measly 4.1 percent of the vote during the 2016 elections. With a front-row seat to history, it might seem like the deep blue city would be abuzz around the impeachment inquiry.
Not everyone in D.C. is excited.
The Wash spent a day talking to more than a dozen residents in Southeast D.C. and found mixed reactions. While many were eager to closely follow the hearings, some saw the political action as too little, too late — or ineffective.
"That's not the issue affecting my community right now," said Ronald Moten when asked about the impeachment inquiry.
Moten said that he was more concerned about gentrification and rising housing prices in his neighborhood; from 2013-2018 housing prices in Anacostia alone nearly doubled. He has been active in the Don't Mute DC, a movement to preserve D.C.'s culture as a historically majority black city.
The neighborhoods East of the River face more economic and social challenges than any other ward in the city and people are distrustful that the frenzy of national politics will impact their daily lives, or that politicians like Trump will see any punishment.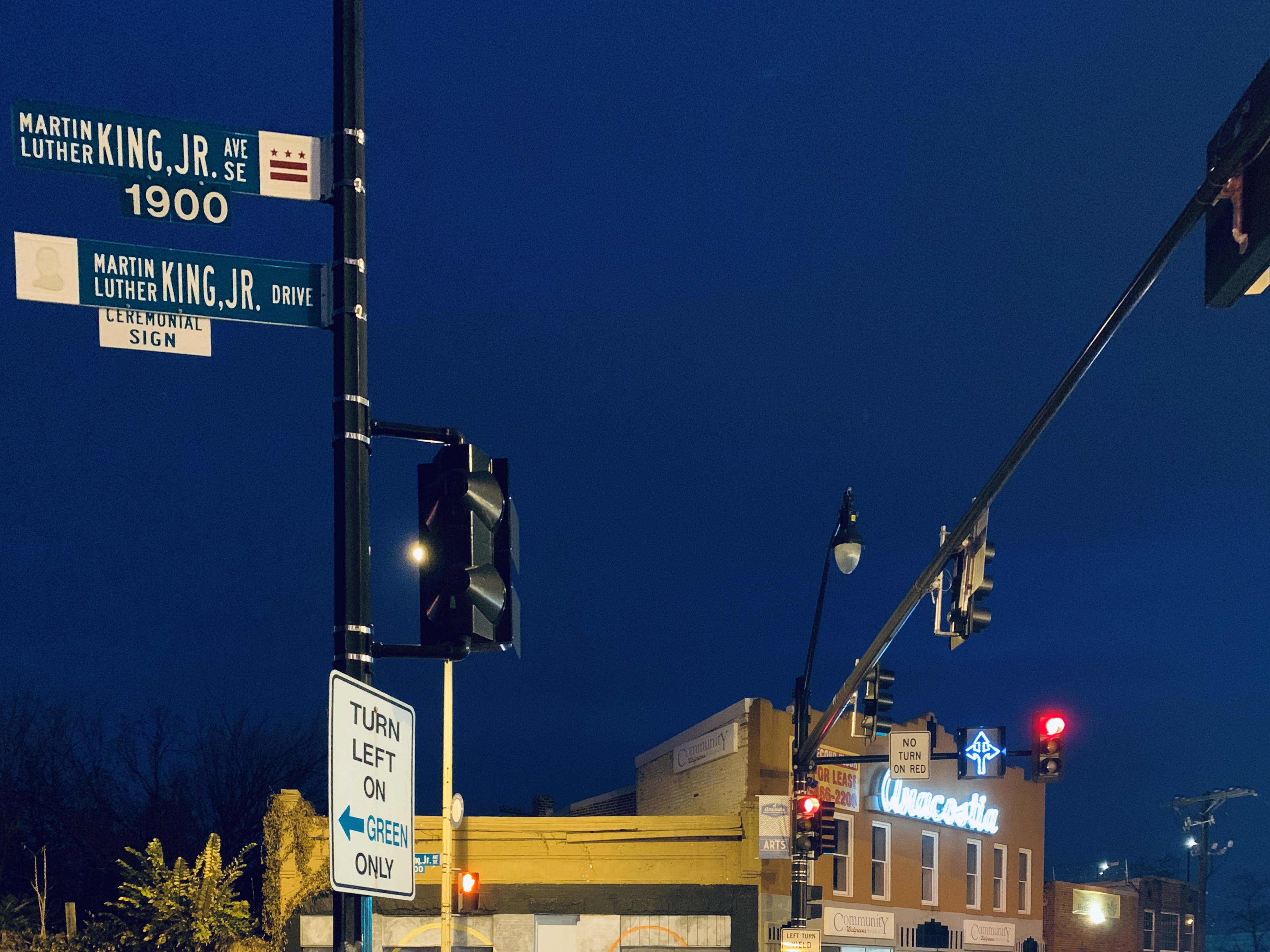 Anacostia resident Bryant Washington, who works at Nationals Park, viewed the hearing Tuesday afternoon with pessimism. He said that if former president Barack Obama had engaged in any of the potentially illegal or, to opponents, corrupt activities that Trump has been accused of, the first African American president would have been forced out of office immediately.
"Anybody else they want to punish – especially black – they would go on and do it," Washington said. "Since before he got elected, he's been doing a lot of stuff that they don't even count him for."
Julianne Abrams, a Southeast native and full-time caregiver, said she has been keeping up with impeachment because she watches the hearings while caring for her mother. She echoed the idea that lawmakers had waited too long to hold Trump accountable.
"He came in foul," said Abrams. "He says and does whatever he feels, and it's all corruption."
As she stood outside Busboys and Poets talking with her friend she said, "I'm kinda skeptical about it really happening because soon it'll be close to him leaving anyway. The criminals are leading the world, just doing whatever s— they wanna do."
Political science studies up close
Since Democratic Speaker Nancy Pelosi announced a formal impeachment inquiry against Trump in September, the University of the District of Columbia student Keisha Jones has made it a priority to watch closely.
"I'm a political science major so I try to be into it all," said Jones. "Impeachment needs to happen because they're laying the groundwork so he can't run again and to keep him out of the whole political arena."
Jones said she is working on a project about the #MeToo movement and felt the impeachment inquiry tied into her work, too. Trump has been accused of sexual misconduct by at least 25 women. Trump has denied the allegations.
"After this, he needs to be convicted too," Jones said.
History in his lifetime
The impeachment inquiry against Trump is the first one many people in D.C. have witnessed in their lifetimes.
"It's historical for me," said Allan Dubose, Jr., a non-profit employee and part-time bartender. "It's pretty cool as a younger person just to see that something historical is happening that I'm actually able to tell my kids about."
Dubose watched the first day of the impeachment hearings and said it has been interesting watching the proceedings, but is uncertain they will lead to something immediate.
"Honestly, in my mind, I think it might be a little later like before the actual presidential race. I think this is just a ploy for a later punishment," Dubose said.
Kemba Inifo, a bookstore employee, expressed similar views. She said she was glad Congress decided to take action with the impeachment inquiry and became more interested in the process after watching the 2018 documentary "Active Measures" about Russian president Vladimir Putin and Russian interference in the 2016 election.
"After watching that, I really wanted him to be impeached. The fact they're bringing the proceedings against him, I think, is the right thing to do because the evidence has shown he's being treasonous."
A new year
Washington wants to believe that the momentum of the impeachment hearings is an indication that something "big" will happen before the beginning of the new year.
Still Washington said that despite the sudden urgency and overwhelming evidence against Trump, he felt unfazed.
"Trump is a gangster. They know he did wrong and they're taking their time trying to prove it," Washington said. Congress is not "going to do it because they don't even have his taxes yet and they've been asking for that ever since he got in there. It's been four years."