Drew Schneider is everywhere.
The celebrated owner and editor of the Petworth News blog has his thumb on the pulse of the neighborhood, and he's a recognizable figure in some of its more well-known establishments.
It's not unusual to see him walking his two dogs Teddy and Frankie past the Old Soldiers' Home or taking his daughter to Timber Pizza Co. and Lulabelle's Sweet Shop for dinner and dessert.
Schneider is a fixture; he's a little slice of Petworth celebrity who says he loves his neighborhood and all it has to offer.
So it was little surprise that Schneider took offense when another local publication turned its attention to a slew of closures along one of Petworth's prime commercial districts about a year ago now,
"Businesses come and go," he told The Wash this week. "What really matters is the long-term economic viability of your neighborhood."
Indeed, Petworth's Upshur Street has faced its fair share of challenges over the last year. After drawing the attention of The New York Times in 2014, a sounding review by Bon Appétit and more recently earning the title of "best place to eat in D.C. right now" by The Washington Post, high-profile closures have rocked area retail. The closures of popular eateries like Ruta del Vino and Hank's Cocktail Bar have cast the area's future in doubt.
Hank's Cocktail Bar is boxing up shop on December 14th & moving to the 2nd floor of our flagship location, Hank's Oyster Bar in Dupont Circle. Same great cocktails, same Hank's hospitality, awesome new space. Stay up to date on social media for our January 2019 reopening date. pic.twitter.com/yrAiuxWknw

— Hank's Cocktail Bar (@HanksCocktailBr) November 30, 2018
Growth seems to have picked up since the retail corridor was pegged for stagnation in 2018. Business records with the District's Department of Consumer and Regulatory Affairs show no closings along the vital artery between Georgia and New Hampshire avenues this summer.
Even still, Schneider said, many of the businesses that did close on or near Upshur Street were quickly replaced, a conspicuous signal of property growth potential.
Take the once swanky French-Japanese restaurant called Crane & Turtle near the corner of Ninth and Upshur streets in Petworth. After it closed in 2016, it reopened months later as Himitsu, closed again this year and opened yet again earlier this month as Pom Pom.
"Businesses don't always close because they run out of money," Schneider said. "Sometimes you just don't have a good business plan, and other times you have businesses that have been here for 25 years but they don't own their building and suddenly their owner up and decides it's condo time."
That's why Scheider has become something of a spokesman of late for small-business development and microfinancing.
He has used his online platform to call on the D.C. government to reward property owners who keep their small businesses afloat when faced with high-dollar appeal from residential developers.
And, just this month, Schneider has opened the doors to a rather unusual microfinancing initiative out of Georgetown University.
Last year's flurry of closures caught the attention of Hilltop Microfinance Initiative, a nonprofit, student-led investment group whose leaders say they are now looking for new clients in the Petworth area.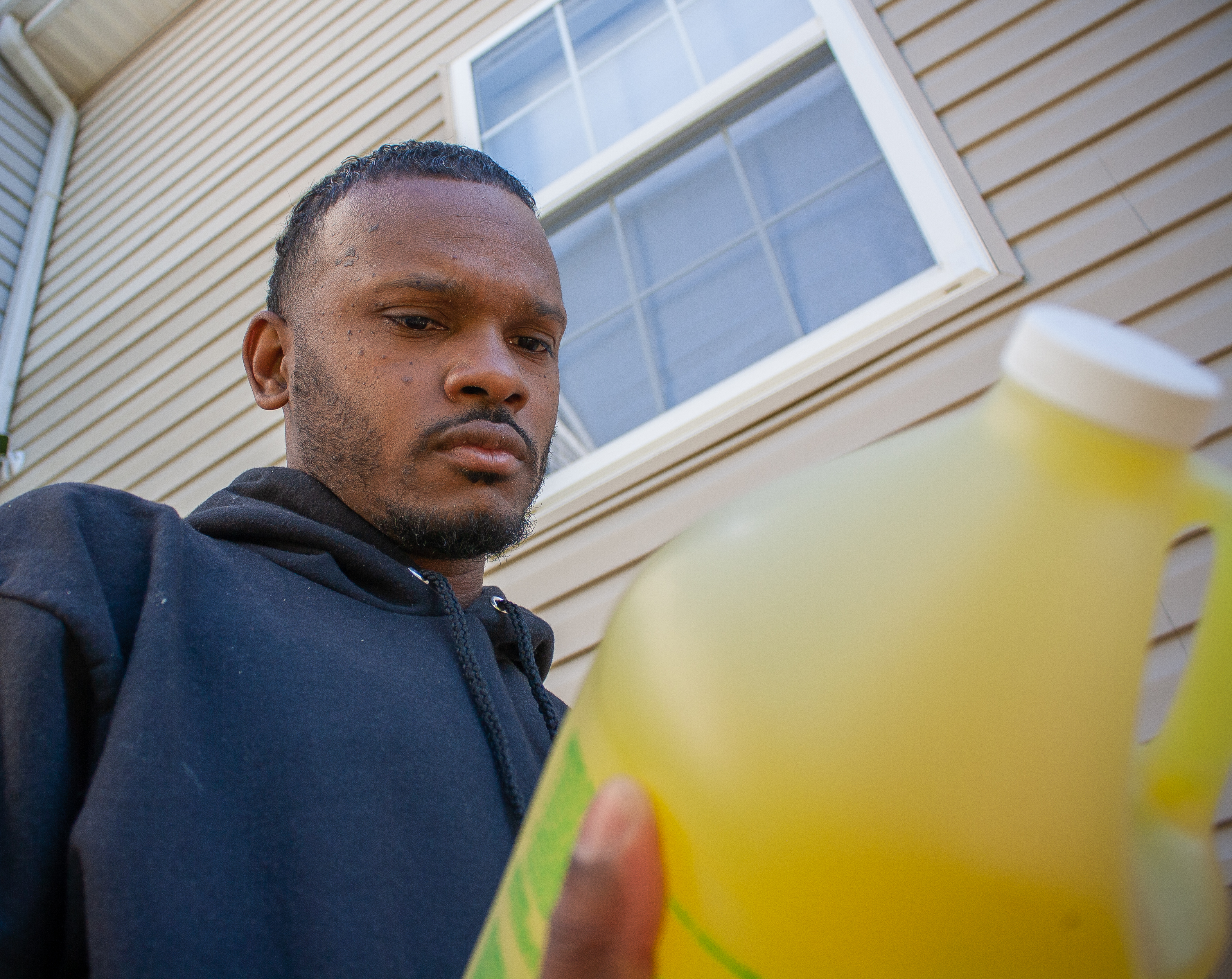 HMFI has doled out some $58,000 in business mini-grants in the DMV region over the last 11 years, and Petworth is a logical next-step for the group's future growth, says Director of Marketing Isabelle Wisco, a Georgetown sophomore.
"Recent commercialization has brought significant economic hardships to local Petworth businesses," she said. "Seeing that, our mission is to assist those that have been overlooked and underserved, we believe our loans can help prevent the further displacement of smaller storefronts."
Few understand the power of microfinancing more than Sharod Wade, whose $2,000 loan from HMFI helped turn his Semper Sanitize cleaning service in Deanwood from a small, residential venture he ran out of car he borrowed from his sister into a commercial servicer with four employees and a van of his own.
Wade, who lives in D.C.'s East Corner, said he had a tough transition out of the U.S. Marine Corps five years ago. It left him hopeless and homeless, looking for a purpose.
He grew up in the District and worked with his grandfather who ran a sort of unofficial cleaning businesses in the neighborhood for years — cleaning churches and businesses for cash.
The elder Wade would regularly approach business owners and ask them who they had cleaning their floors, he recalled. When they would often say they didn't have anyone, the entrepreneur always had the same response.
"He would say, 'I can tell; we'll handle it for you,'" Wade said. "And that meant us — the family."
So when Wade was accepted into a veteran-centered entrepreneurial program in 2016, starting up a cleaning business of his own seemed like a logical choice.
He was able to get by for a while on nothing but a few household cleaning supplies, but Wade said he knew to land commercial contracts, he's have to step up his game.
That's when he came across HMFI. It seemed a little surreal at first, he said, that a group of students would take a risk on his business, but once he understood how his own mission fit into theirs, he was all on board.
"This was something that, before it happened, I would have said it would never happen," he said. "I was so new. I didn't have what I would consider past performance worthy to blindly invest in me. They had the ability to say, 'We believe in you. We invest in you. Go make your dreams a reality.'"
HMFI CEO Moonlan Zhang said she envisions the same kind of success stories for small businesses in Petworth. If so, she says, the neighborhood's future could look even brighter.
According to Schneider, small-business development opportunities like those offered by HMFI could help ensure that Petworth keeps what Petworth has.
The neighborhood's future is bright, he said. Vacancy rates are at historic lows and more people are moving in than moving out. All Petworth needs, he said, is a little more time, attention and investment.
"There's nothing wrong with more condos," he said. "That's a natural part of a growing city; we need more people to help sustain growth. But we have a lot of people in Petworth, too, and we need to be finding ways to hold on to what we've got and invest in ourselves."