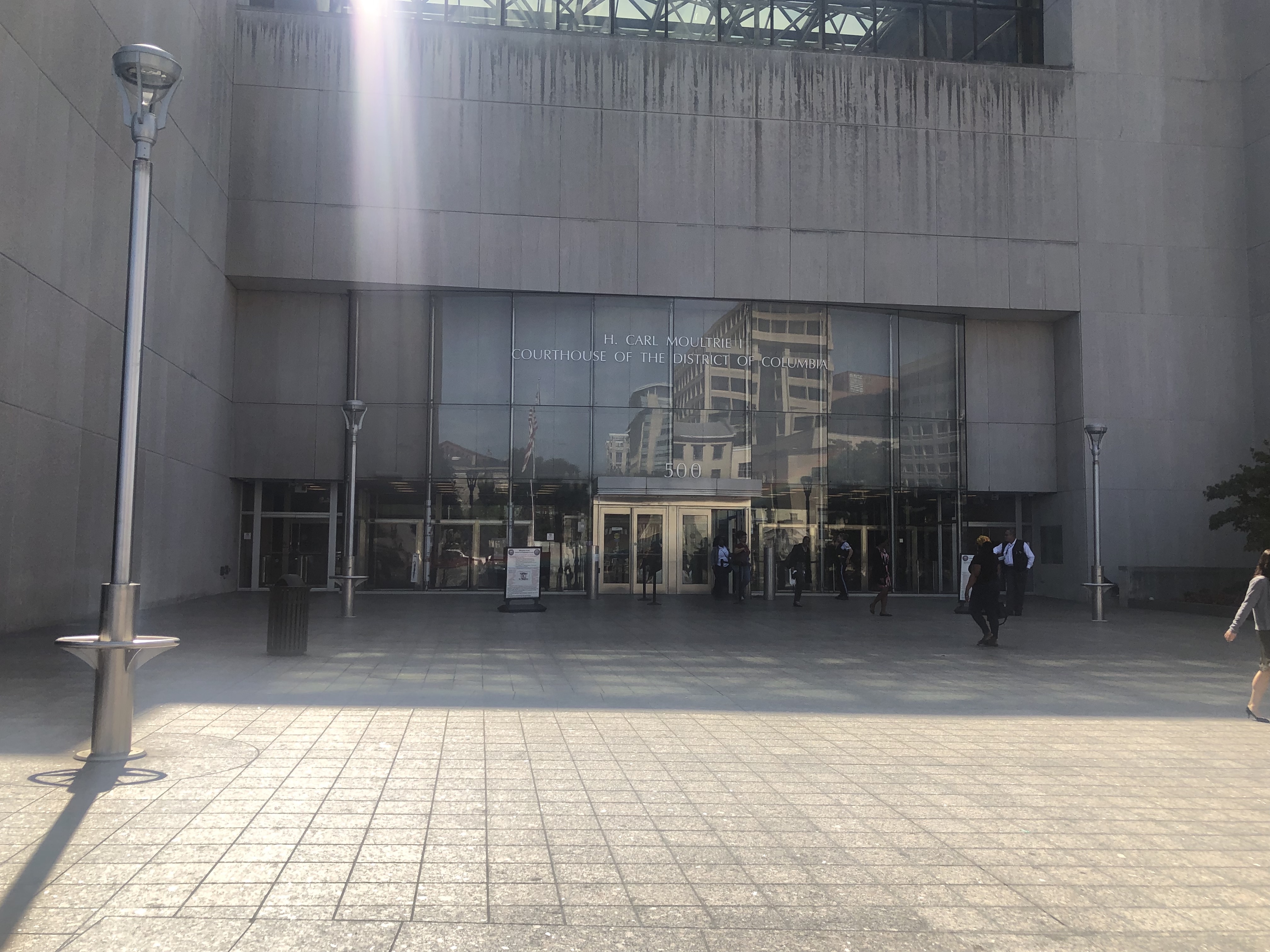 A D.C. man was sentenced to eight-and-a-half years on Friday morning for voluntary manslaughter in the death of a beloved D.C. bike advocate.
Back in April, Robert Earl Little Jr. pleaded guilty for the death of Dave Salovesh. In an attempt to escape police in a stolen Dodge Caravan, Little ran a red light at the intersection of 12th Street and Florida Avenue NE, hitting another car and then Salovesh, who was waiting at the stoplight on his bicycle. In court, Salovesh's fatal injuries were described as causing "severe, crushing trauma" to his body.
Salovesh was a community leader who advocated for the safety of bicyclists in the District.
In addition to his sentence, Superior Court Judge Craig Iscoe added that when Little is released, he will spend five years under supervision, which will include drug testing and the inability to operate a motor vehicle within 48 hours of taking any substance.
Little will undergo drug treatment while in prison and must pay a $100 fee to the crime victims' fund compensation.
During the sentencing, Judge Iscoe told Little that his actions were in "reckless regard" and hopes that when he is released from prison he is able to use this experience to help others "avoid the path that you went down." 
Little apologized to the family and expressed that his actions were not intentional. "I regret what I did," he said. 
Little's lawyer asked the court to consider his humble upbringing and that he "used drugs to escape his reality." 
In a courtroom overflowing with friends and family of Salovesh, Judge Iscoe admitted that this was one of the more emotional cases of his tenure. Forty-two friends and family submitted "compelling" letters to Judge Iscoe expressing how much they admired Salovesh. 
Jane DeStefano, the wife of Dave Salovesh, addressed the court expressing the positive impact her husband had in his community. 
"He would make anyone feel like they mattered," DeStefano said.
She described her experience since her husband's death as "a life without joy."
"Without his terrible choices that day, my family would not be living this nightmare," she said.