Brightwood residents complain the current system for removing vehicles is convoluted and ineffective ahead of a D.C. Council hearing on a proposed amendment to change the process.
In fiscal year 2021, D.C. Department of Public Works only removed 7% of reported abandoned vehicles, according to Ward 4 Councilmember Janeese Lewis George at a D.C. Council public hearing today. D.C. residents and councilmembers said the current process of removing abandoned or dangerous vehicles is too inefficient and leads to quality of life issues in neighborhoods.
Council hosted the public hearing today to review an amendment introduced by Lewis George that would redefine the process for removing abandoned vehicles.
The amendment would reduce the number of criteria needed to classify an abandoned vehicle to one instead of two, and it expands the definition of a dangerous vehicle. Additionally, it would remove the option for imprisonment up to 90 days.
During the hearing, Lewis George said DPW only removed 426 of 5,802 total reported abandoned vehicles.
"This is a pretty shocking statistic that either means D.C. residents are really bad at identifying abandoned vehicles or DPW isn't removing all the cars that fit the definition," Lewis George said.
Christine Davis, executive director of DPW, said she has concerns about the amendment. Primarily she said the department does not have enough resources to meet the increased reports the amendment could open up. She said there is a limited number of employees to inspect abandoned vehicles and tow all vehicles for the city.
Davis also said the increased demand would put a strain on the already full impound lot. DPW runs one impound lot which receives abandoned and dangerous vehicles as well as booted cars, or vehicles with safety violations and those with no or expired tags.
In the single lot, Davis said there are 818 spaces with a daily capacity of about 750 spaces. On average she said 35 vehicles are towed to the lot daily, where they are held up to 30 days before they are scrapped or auctioned.
Johnny Gaither, Parking Enforcement Management administrator, said DPW will continue ticketing but stop towing vehicles if the impound lot goes over capacity.
In addition to resource constraints, Davis said she was concerned the amendment would allow vehicles with surface damage to be reported and considered abandoned.
"My concern is if we change the criteria to only one category then we are pulling many more vehicles that are in fact viable vehicles, and that are used to transport a family and to get people to and from work because they just don't meet the aesthetics of a neighbor complaining about that vehicle," Davis said.
In response to this concern, Lewis George said she disagrees and the amendment would only apply to inoperable and extensively damaged vehicles.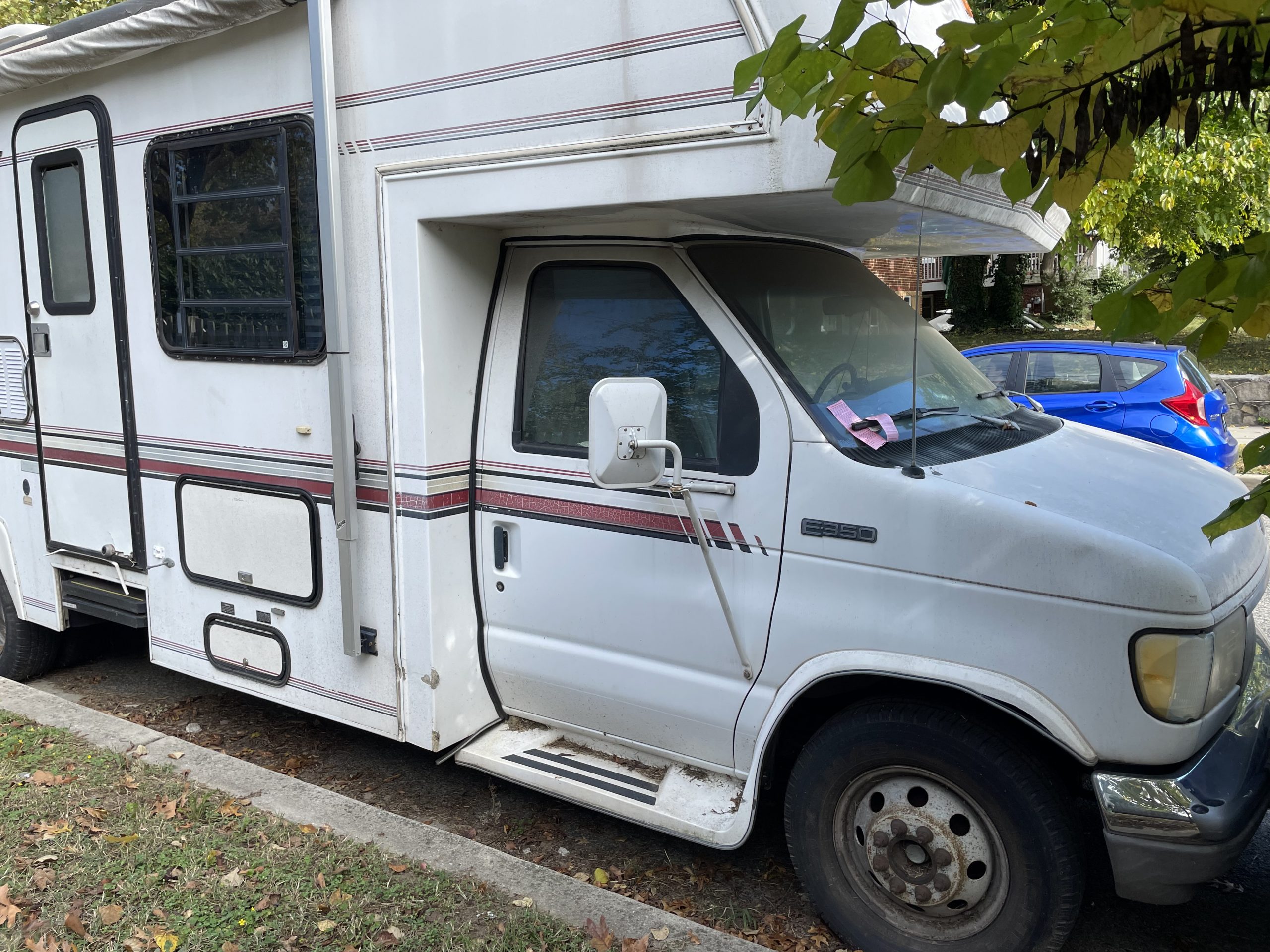 4B ANC commissioner Erin Palmer authored a separate resolution which unanimously passed in February that made suggestions to clarify the vehicle removal process and update DPW's abandoned vehicle website. She said she was motivated to write this resolution by the resident complaints about the presence and removal of abandoned vehicles in their neighborhood.
"It was something I heard not just from a single person but from a few different neighbors in different parts of the small single member district that I represent," Palmer said. "So it seemed right off the bat that it was maybe more of a systemic issue."
Currently, a resident can report an abandoned vehicle to 311 which launches an investigation by the Department of Public Works. Reported vehicles must meet two of four criteria to be considered abandoned. Some of the criteria include the vehicle is unregistered or is "inoperable." Palmer said it's difficult to meet two of those criteria, and if it doesn't, DPW will automatically close out the report.
She said there's also a lack of clarity on next steps in the reporting and removal process. While she introduced this legislation in her ANC, she said this is a city-wide issue with residents throughout the city wanting change.
During today's hearing Palmer said she has not seen any website changes in response to the resolution she authored.
Ward 8 resident and native Washingtonian Ameen Beale said he remembers seeing burnt up, destroyed vehicles lining the street as a child and has seen this trend continue into adulthood.
"I feel like a big part of that is psychologically traumatizing because you know walking past that every day, like this is not how my neighborhood should look, it should be a warm, friendly place," Beale said. "People shouldn't have to see the remnants of other people's carelessness or recklessness."
Beale said he's been active in reporting abandoned vehicles in his neighborhood. But he said the city often does not follow through with requests and said it can take days or months to resolve the issue.
"There's no standard," Beale said. "You realize there are a lot of gaps in that process and it just takes forever."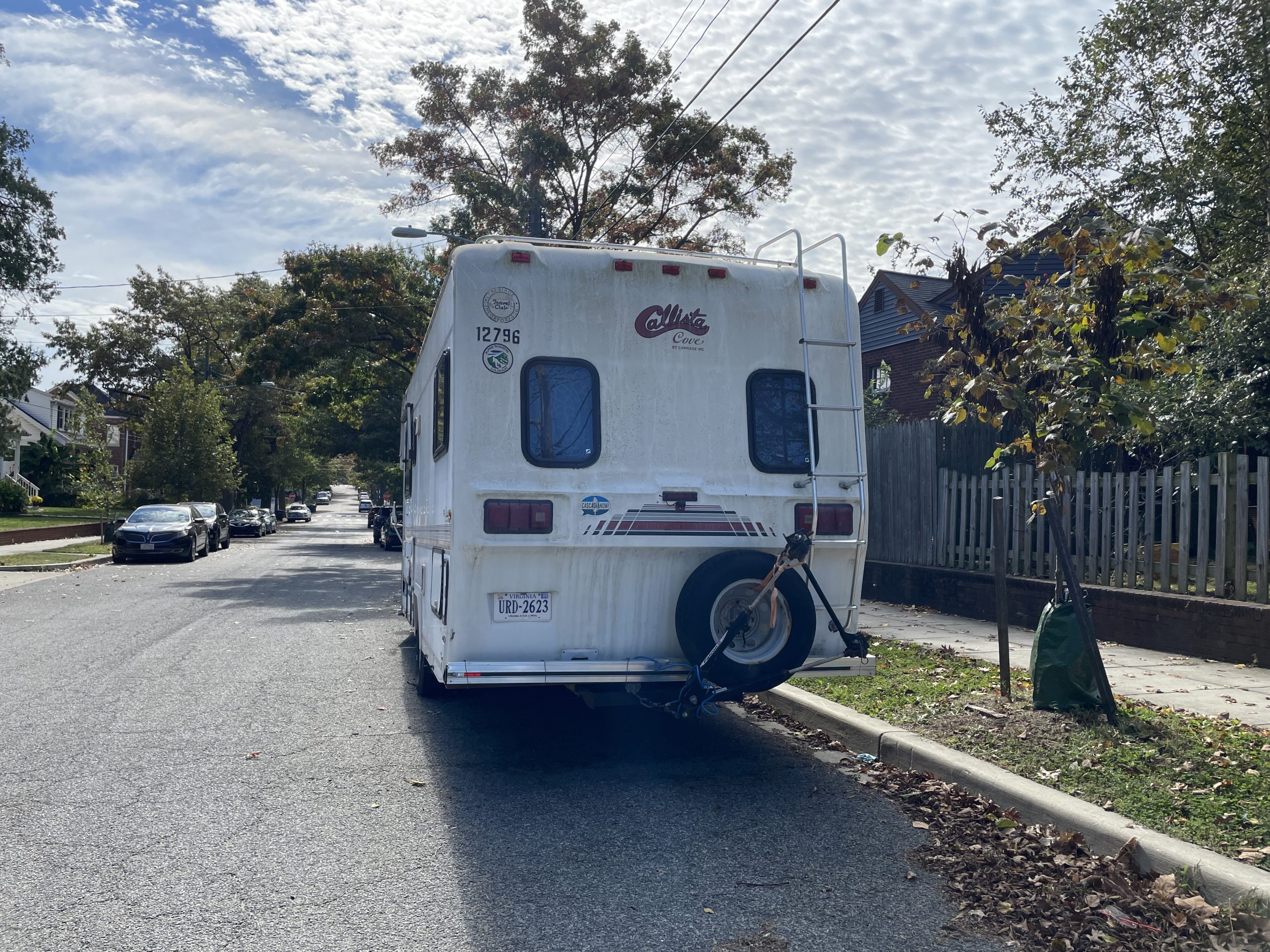 Beale said it's important to get cars involved in crimes off the street and to the police to identify or catch suspects. He said abandoned vehicles fall under the "broken windows theory" which suggests visible signs of crime like broken windows and vandalism can lead to more crime and disorder.
During the hearing, Lewis George said on top of harboring vermin and trash, these vehicles can be used to store guns and drugs. She said this can contribute to the level of gun violence seen in neighborhoods.
"This is not only a quality of life issue, this is a public safety issue," Lewis George said.
Ward 4 resident Natalia Banulescu-Bogdan said she's made several requests to remove abandoned vehicles from her block. Unlike many residential streets, her block doesn't have ticketed residential parking zones. She said this means it's become a "dropping ground" for abandoned vehicles.
Bogdan said some vehicles are completely undrivable, with one missing its front wheels. Others she said are in decent condition but have been unmoved for over a year.
"It's about public health, it's about being able to use parking in public streets as they were intended and for everybody to be able to use them," Bogdan said.
Bogdan said an RV has been illegally parked on her street for two years. After initially reporting the vehicle as abandoned, she said she was told it didn't meet all the criteria to be towed. Later another neighbor pointed out that it is illegal for RV's to be parked in a residential area, which resulted in two tickets left on the vehicle.
After several calls about the RV, Bogdan said a representative inspected the vehicle but later cleared the request and said the vehicle wasn't there.
Beale said he hopes there will be a more efficient process for removing abandoned vehicles from the street and change the tone of neighborhoods where abandoned vehicles are predominantly left, on top of added education about the removal process.
"I get a sense that a lot of people just think things kind of disappear on their own," Beale said.