FALLS CHURCH, VA
When Katie Payne does reading activities with her kids, she often thinks and imagines herself on a cruise ship playing with her kids and enjoying the sun and food. That moment is the only time during the day she gets a mental break. The 36-year-old interior designer and a mother of two children who lives in Falls Church, VA, works almost fifty hours per week.
She, like many others, is trying to pay off her house mortgage. Her husband works as a sales representative. They both work hard to provide a better lifestyle for their family.
"It is extremely hard to take off from work and stay home with the kids," said Payne.
The outbreak of the novel coronavirus and mass school closures in the United States has left many parents uncertain, confused, and concerned about their future.
Everything has changed. Kids are staying indoors all day. In light of the new social distancing guidelines, parents are doing their best to keep their kids active, busy, and happy.
Most parents have been taking matters seriously and support the decision to keep their children at home instead of sending them to school, daycare, or any other group activities.
After the Center for Disease Control and Prevention (CDC) confirmed all fifty states and Washington, D.C., have affected by coronavirus cases and more schools, and childcare facilities are announcing closures across America to prevent and stop the spread of the COVID-19.
These school closures, some of which are prognosticated to last until the end of the year, are estimated to affect more than 30 million children.
In response to what likely will be extended periods of school closures, some schools have shifted their entire classes to online courses and are allowing students to study remotely.
Zereen Abdullah, a stay-at-home mother who lives in Bettendorf, Iowa, and who has two children ages 3 and 7, supports that choice of closing the school.
"I understand that it's easier for some families like my own, being a stay at home mom, but the hardship endured by all families will benefit the greater good in the long run," said Abdullah.
Keeping children home is easier for families who have at least one parent who doesn't work or a parent who can work from home. It's extremely hard and nearly impossible for some families with both parents working full-time to stay home and be with the kids.
Not all jobs can be done remotely, and staying home for some parents might require using vacation days or unpaid leave. Others could be at risk of losing their jobs
Another emerging issue that we may see is a shortage of healthcare professionals. The current workforce of healthcare professionals may also not be able to handle the rapidly increasing sick patients.
"We are home-bound. We are active gym rats and a not able to do that," said Amber Henley, a resident of Auburn, WA, and a mother of two teenage boys. "We are also having to cancel many work events and vacations. Both of us being in healthcare are working many hours, and luckily for us, much of it can be done remotely."
Their kids are old enough to take care of themselves, so school closures have not affected Henley's family as severely as others with younger children.
The consensus among most parents, who spoke with The Wash, is that they are supportive of the idea of keeping kids away from school. Most parents seem to agree with public health authorities that school closures will be helpful to slow down the spread of infection between families and within the community.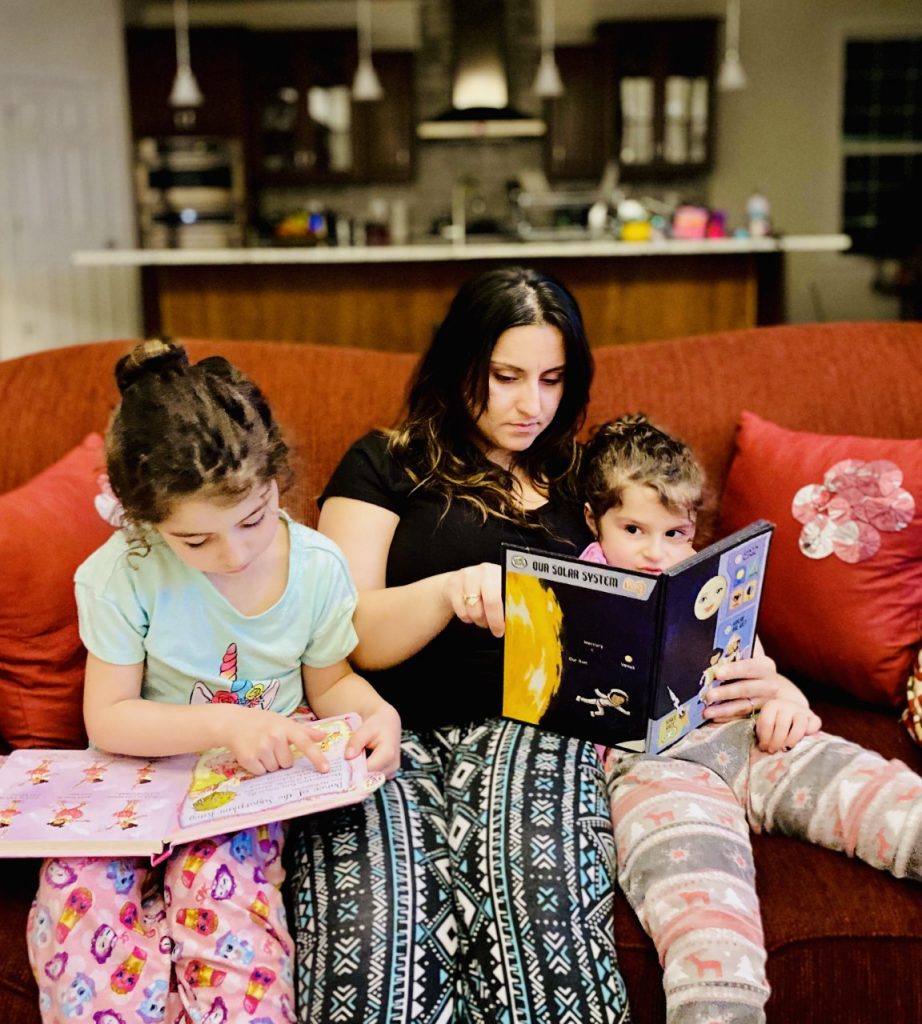 This catastrophe is prompting many like Vian Taha, a mother of two elementary school-aged girls in Chantilly, VA, to reassess her priorities.
"The coronavirus has opened my eyes to what is important in life. Sometimes it seems that we take the little things in life, such as good health for granted," said Taha.