Hang Out
1. Embrace the Culture at Atlas Performing Arts Center, 
1333 H St. NE
Known as the arts hub of the corridor, this space hosts theater, spoken word, dance, music, and many more artistic performances. Atlas Performing Arts center often has free events for all ages. Catch the upcoming Step Afrika!'s Magical Musical Holiday Step Show this weekend.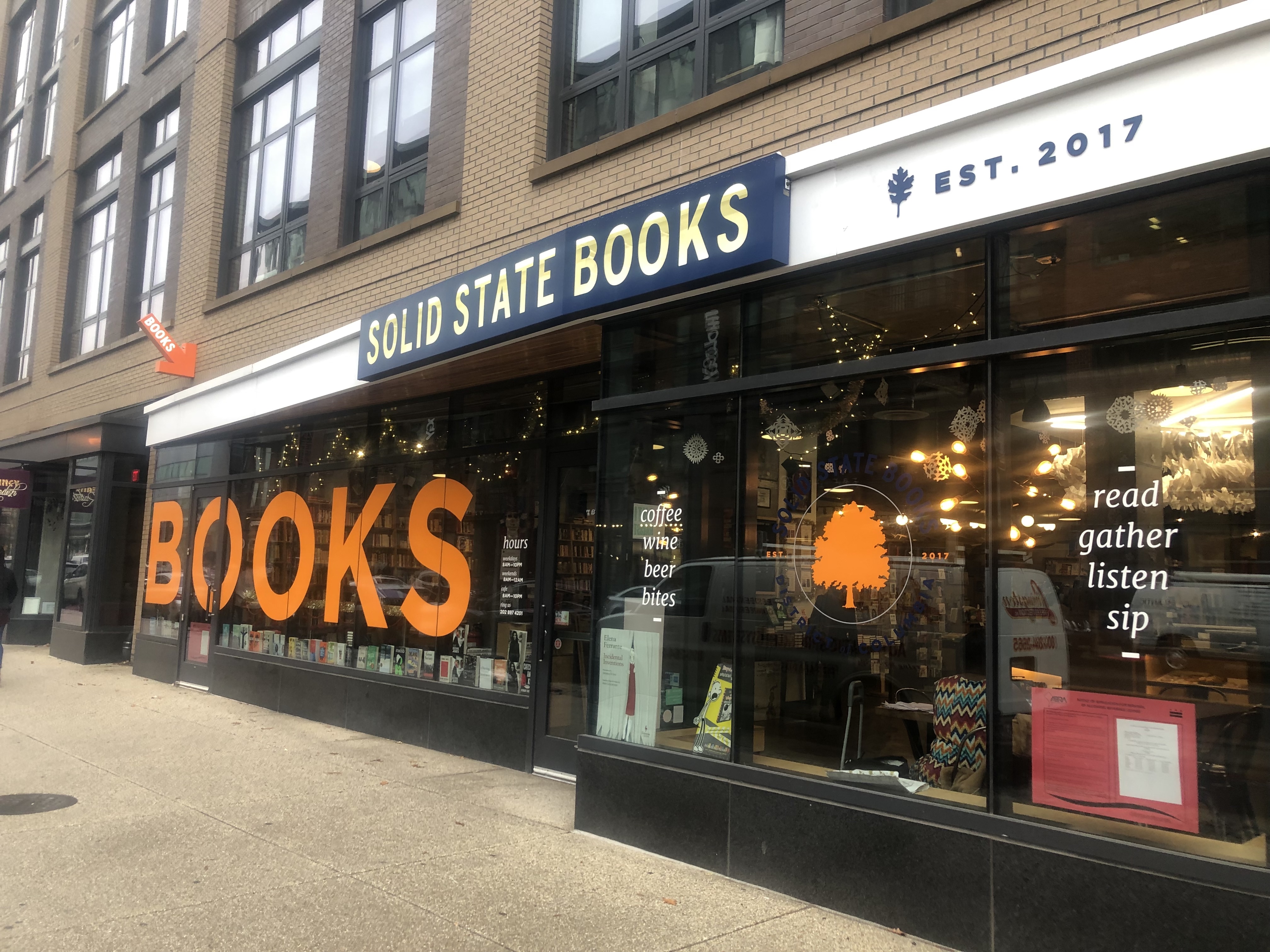 2. Solid State Books, 600F H St. NE
Grab a glass and a novel at Solid State Books. This independent bookstore has a wide collection of books including different genres for all ages. For a nice touch buy a beer or wine, a tasty pastry or a snack. Community events and book signings occur on a weekly basis.
" I think every neighborhood deserves an independent bookstore. Hub of culture, comfort and a place to discover things," employee Scott Abel said.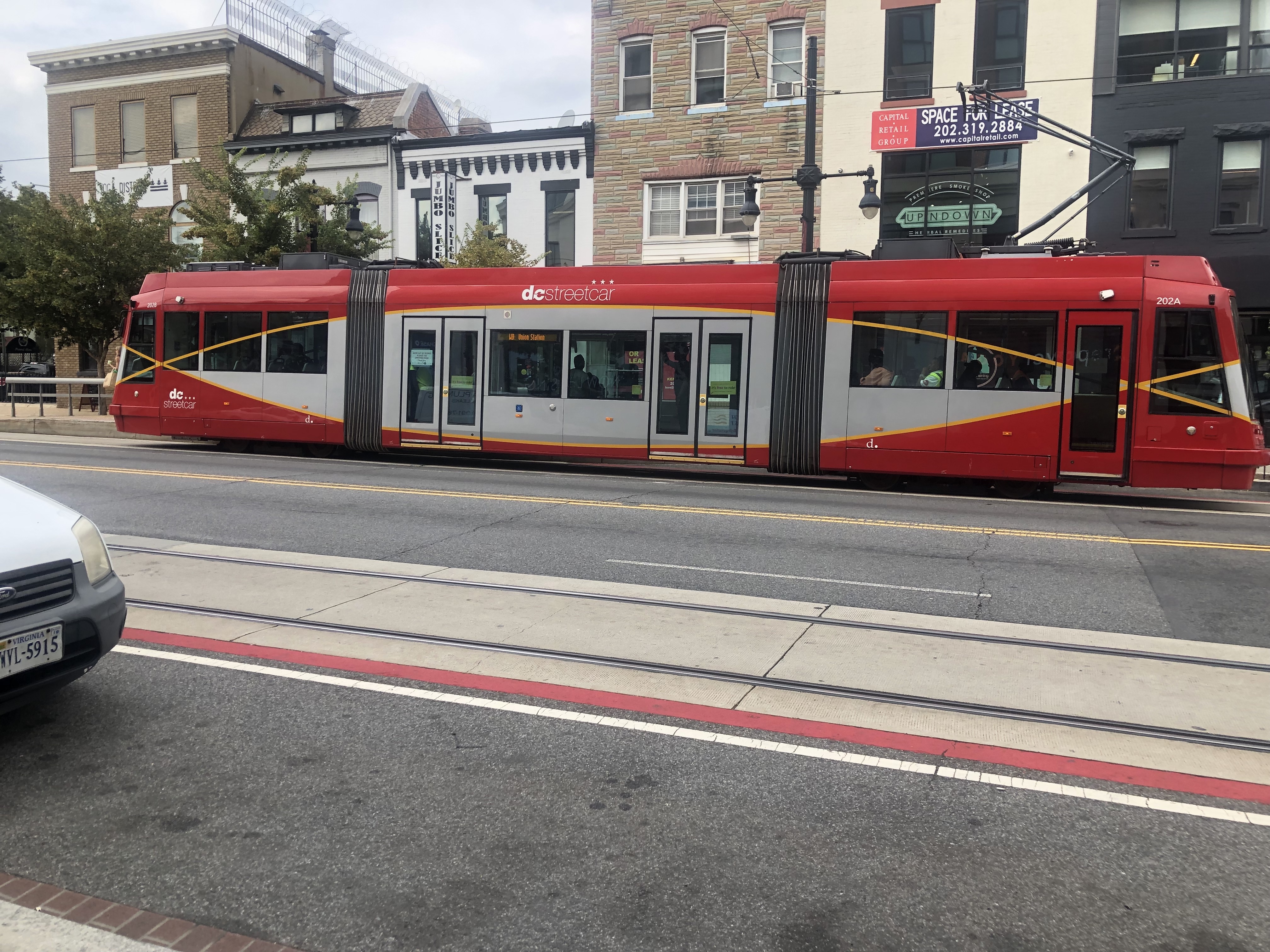 3. Ride the Streetcar, H Street and Benning Road
Starting on the Hopscotch Bridge, the streetcar is a source of transportation for residents and visitors traveling through the corridor. And, it's also free. The usual wait time for the streetcar is about 12 minutes and it runs every day of the week. 
Quick Bites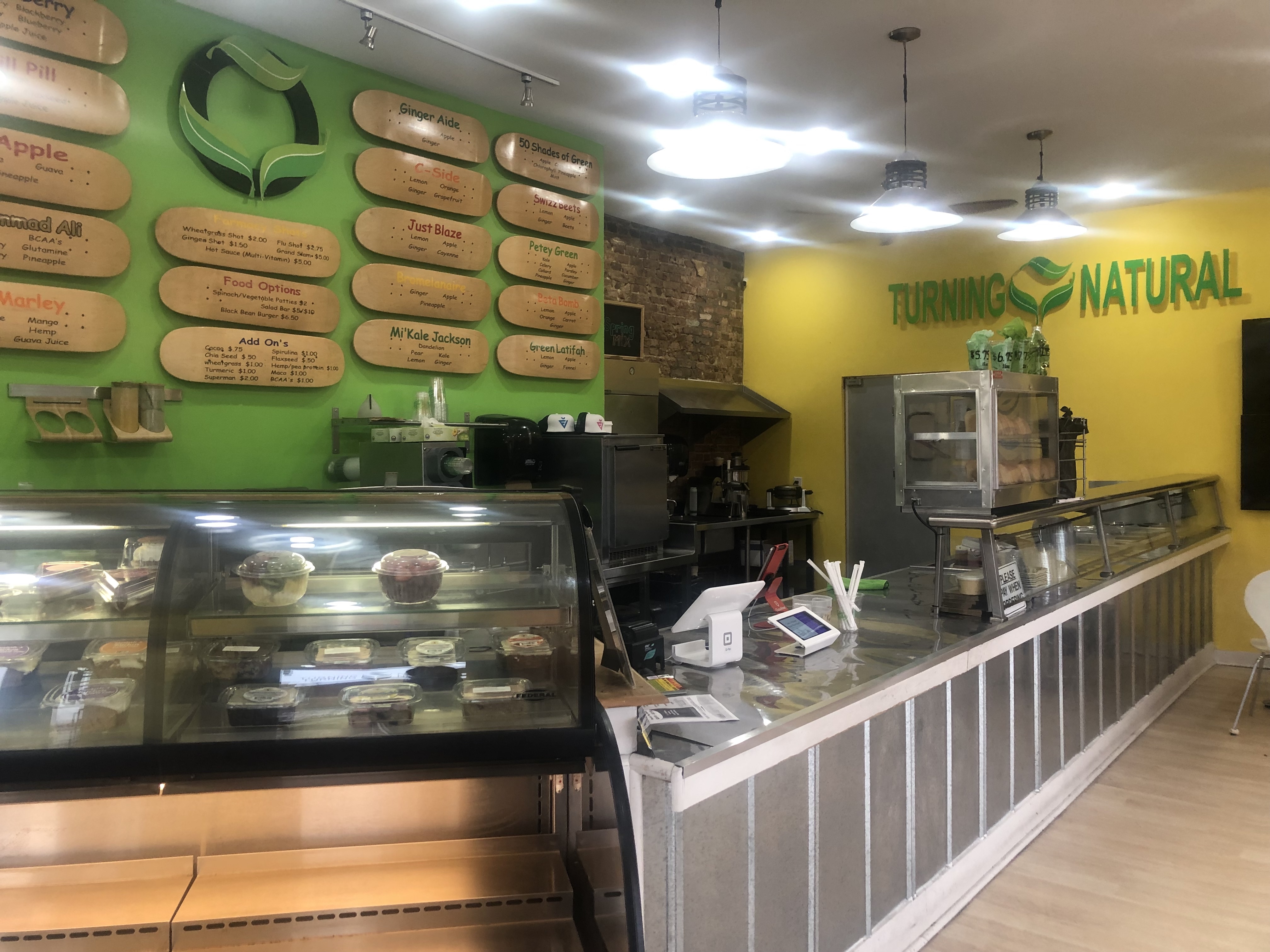 4. Turning Natural, 
1380 H St. NE
For a healthier selection, Turning Natural serves healthy juices and bites. Try the Bob Marley smoothie with mango, papaya, peach, pineapple, apple juice, guava juice and hemp protein.
"We are all-natural, organic juice bar. We have a variety of homemade remedies and we donate free juices to cancer patients," store associate Nya Morton said.
5. Dangerously Delicious Pies: Pie Shop,
1339 H St. NE 
This is not your ordinary bakery. This rock n' roll pie shop serves a vast selection of pies — from apple to steak chili. To put the cherry on top, it's also a bar and music venue. Catch a show from your favorite band, grab a beer and have a big, fat slice of pie.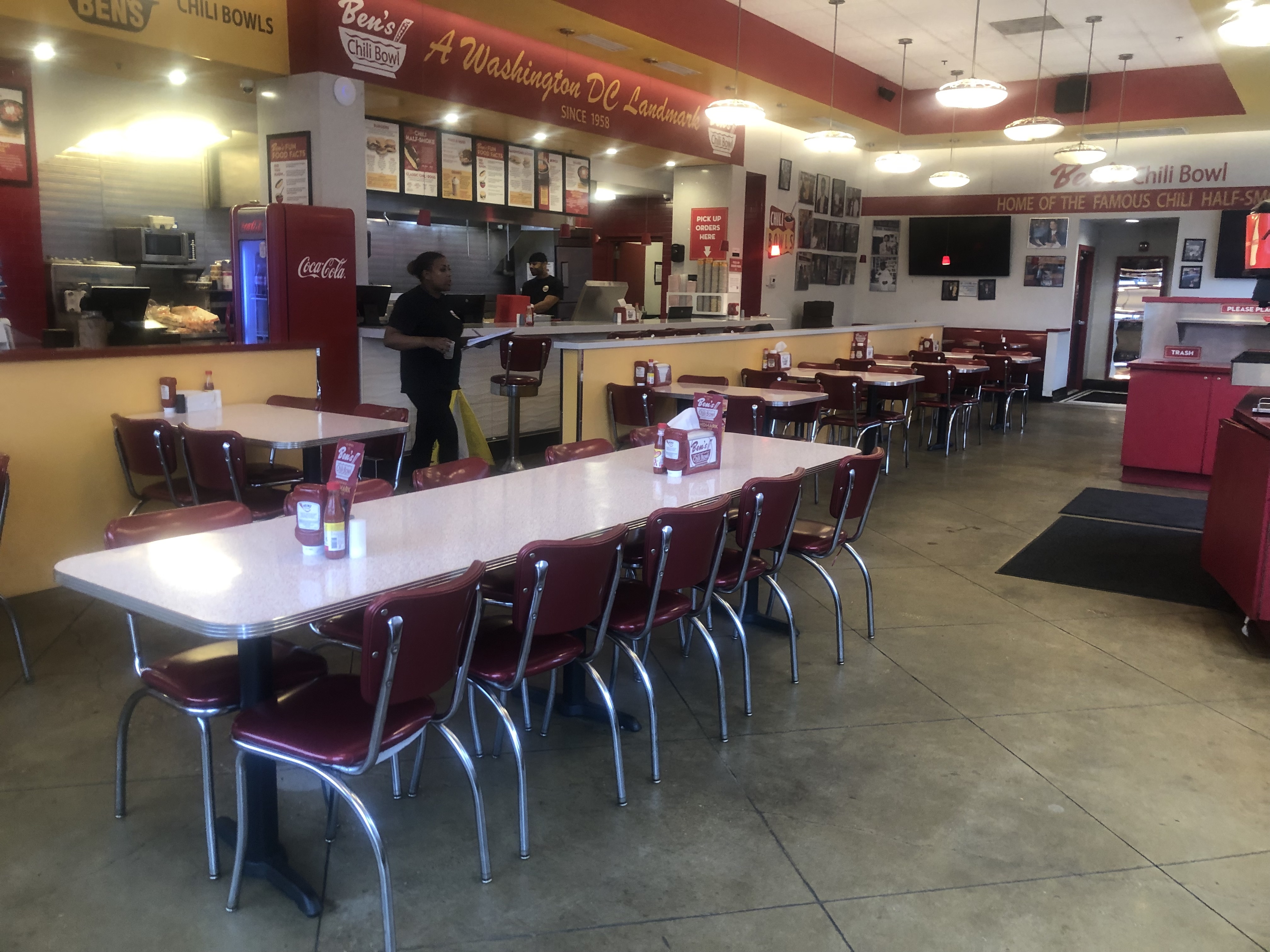 6. Ben's Chili Bowl,
1001 H St. NE
If you have a big appetite, head over to Ben's Chilli Bowl. A D.C. classic and historic eatery, this place is popular for its half-smokes, milkshakes, burgers and chili cheese fries. Visitors from across the country come to the District to take a bite of the secret recipe. 
"This is a staple in our community and it's been here since 1958. The food is good. On a scale from 1-10, I give it a 9," employee Timothy Puller said.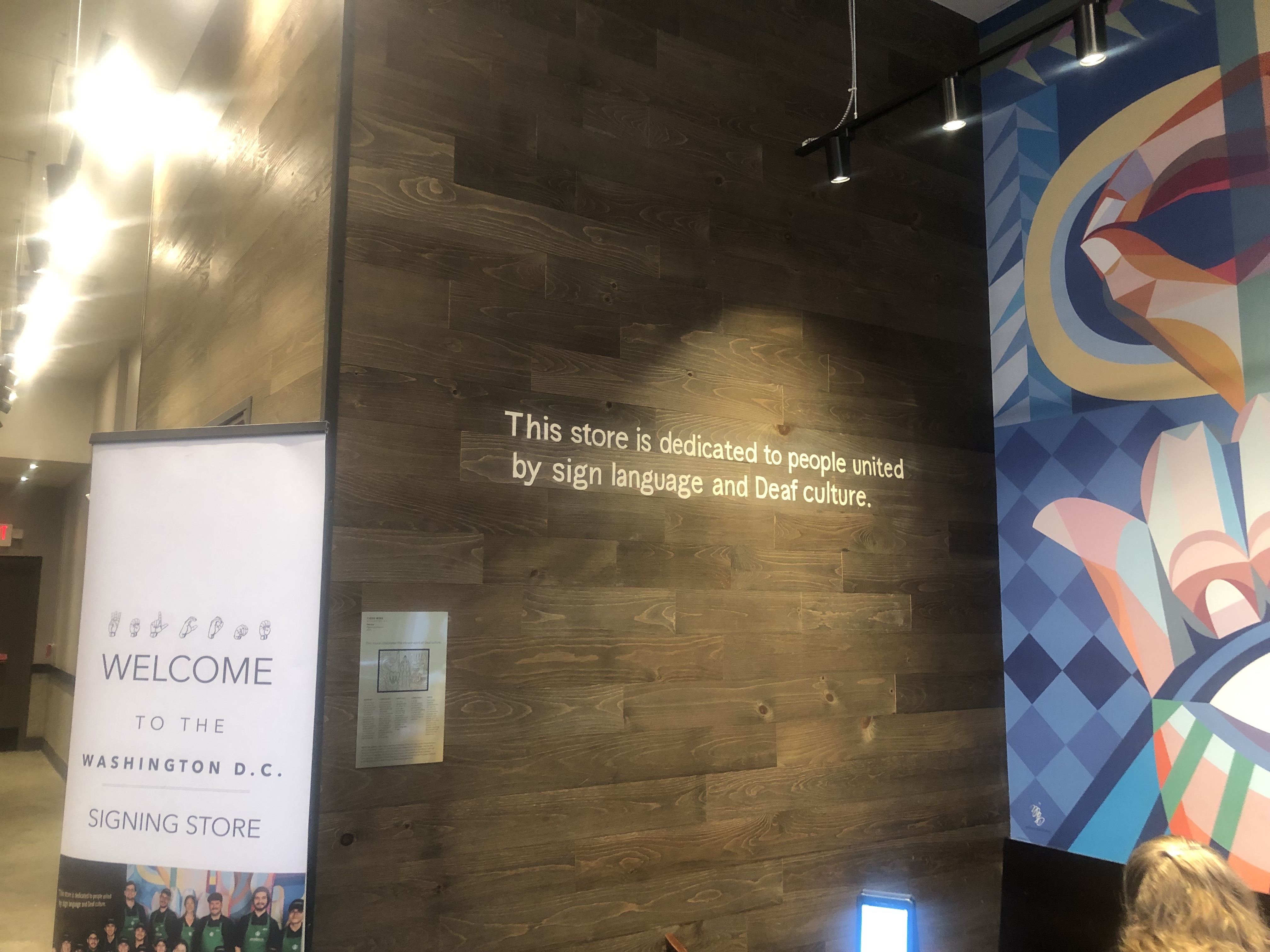 7. Starbucks, 
625 H St. NE B
The corridor is home to the country's first signing Starbucks where employees predominantly communicate using sign language. Don't worry if you aren't fluent in American Sign language, tablets are available to write down your order.  It serves as a community space for the deaf and hard of hearing community and students from Gallaudet University. 
"I think it's cool for people who don't know about ASL or deaf culture to see that communication is possible," Gallaudet student Tori Larson said.
Shop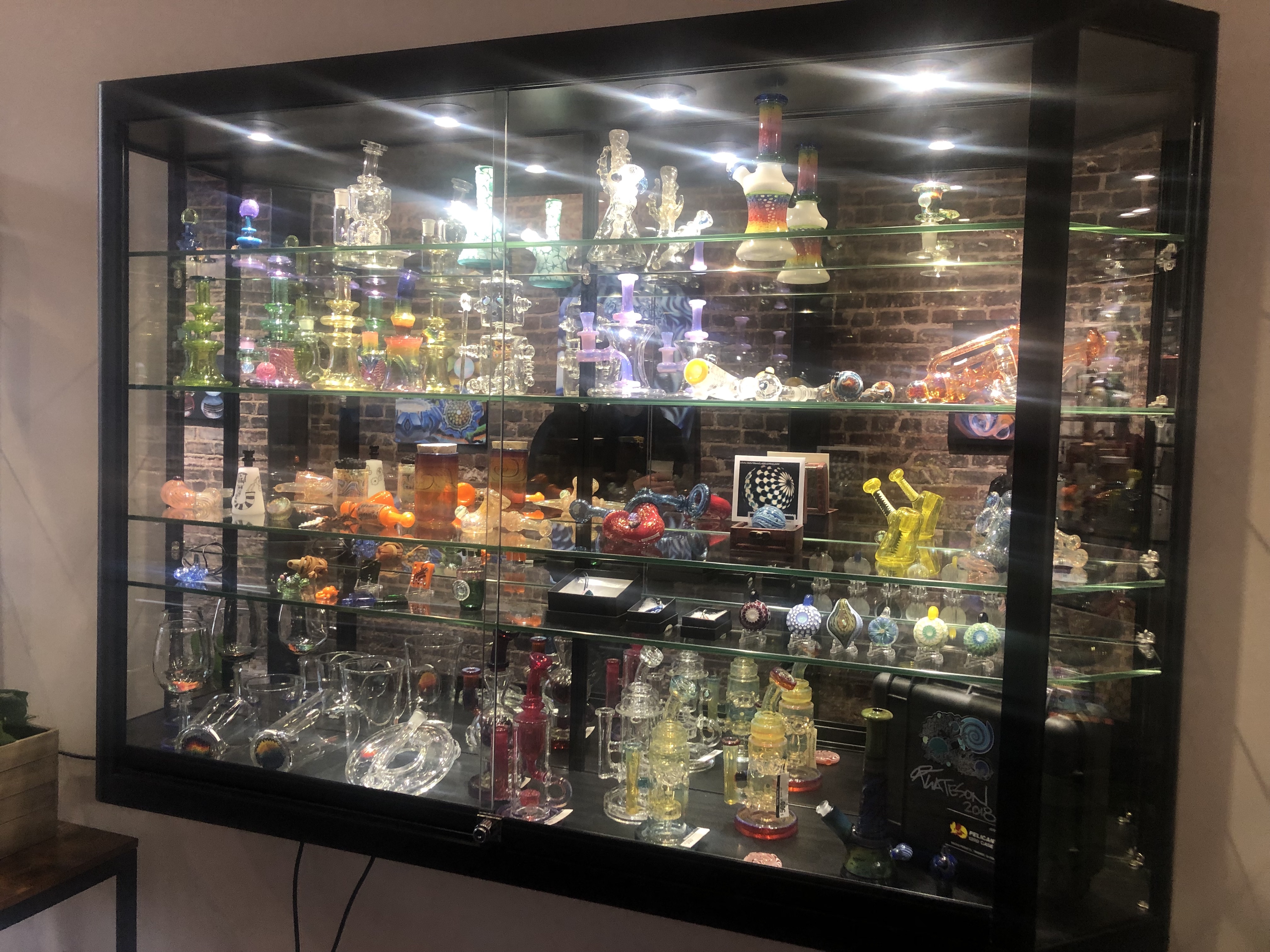 7. The Glass Stache, 1111 H St. NE
Opened Nov. 7, this store has a collection of glass smokeware including vaporizers, pipes, cigarettes and tubes.
"We carry cool glass art. We focus on pipes from local artisans. We carry the full range of what you will find in quality glass as well as affordable options. We also do glass jewelry and CBD products," one of the owners, Quinn Taylor said. 
8. Maketto Store, 
1351 H St. NE
This store is not only popular for being a Michelin Star restaurant, it's also known for its marketplace on the first floor that sells high-fashion clothing. At Maketto you can find different brands like Comme des Garçons, Vans, Puma and Raised by Wolves.
Fitness
https://www.instagram.com/p/B2p-SwNBRNX/
9. Joy of Motion Dance Center, 1333 H St. NE
Get in tune with your inner Debbie Allen or Martha Graham and attend a master dance class at this studio. You can pop in for a quick workshop for fun or commit to one of their community dance school programs. Joy of Motion also hosts different events to showcase the art of dance. 
10. Yoga District, 500 H St. NE
Sign up for a therapeutic yoga class at this small yoga studio. This studio focuses on building strength, flexibility and body movement. The average price for a workshop or class is around $23 for a one-hour session.