The District government is changing it's affordable and public housing plans to accommodate new development projects through an approximately 1,000-page document known as the DC Comprehensive Plan, a broad framework for how the city will approach development over the next few years. The many changes proposed are subtle language alterations that carry major implications for areas like Capitol Hill.
Empower DC and the DC Grassroots Planning Coalition, two community organizations, have been working to educate citizens about how the many small and obscure language amendments to the plan will negatively impact public and affordable housing, the height limit on buildings in the District and small businesses.
But the task is a challenging one when most people don't even know what the Comprehensive Plan is, and only have 60 days to comment on the proposed changes before they go to city council for a vote.
Made with Visme Infographic Maker
What is the DC Comprehensive Plan?
The Comprehensive Plan is an outline for future development that lawmakers in the District put together in 2006 to guide the next 20 years of planning. It addresses economic developments and new businesses, affordable and public housing, parks and transportation.
But given the number of rapidly growing developments, the plan was updated in 2011. Another call for amendments went out in 2016. The plan will also be rewritten in 2026 once it expires.
The plan requires feedback and consultation with residents, community organizations and local leaders like Advisory Neighbor Commissions (ANCs) that represent community concerns and interests. ANCs have until Jan. 31, 2020 to suggest further changes or reject proposed amendments from the District government, before city council votes to confirm the new DC Comprehensive Plan later in the year.
According to Jillian Burford of Empower DC, this kind of input is crucial right now, since Mayor Muriel Bower's goals for the amended plan include allowing a higher density of housing, something many longtime residents of the District don't want.
Maurice Cook, founder and executive director of Serve Your City, said that informational resources on the plan provided by the Office of Planning's website are "very often difficult to navigate."
"If you don't know what's happening, you can't really stop it," he said at an Empower DC informational meeting on the Comprehensive Plan.
Burford said she agrees that city council needs to be more accessible, because people don't understand that they have a voice.
Capitol Hill resident YaaNsia Curry attended Empower DC's information meeting on the DC Comprehensive Plan, because it is "not public knowledge for the average city resident," she said.
"We used to have to vote for things, but they've given everything away," Curry said about the commercial developments cropping up where public schools used to be. "Now, you've got to get in where you fit in," she said.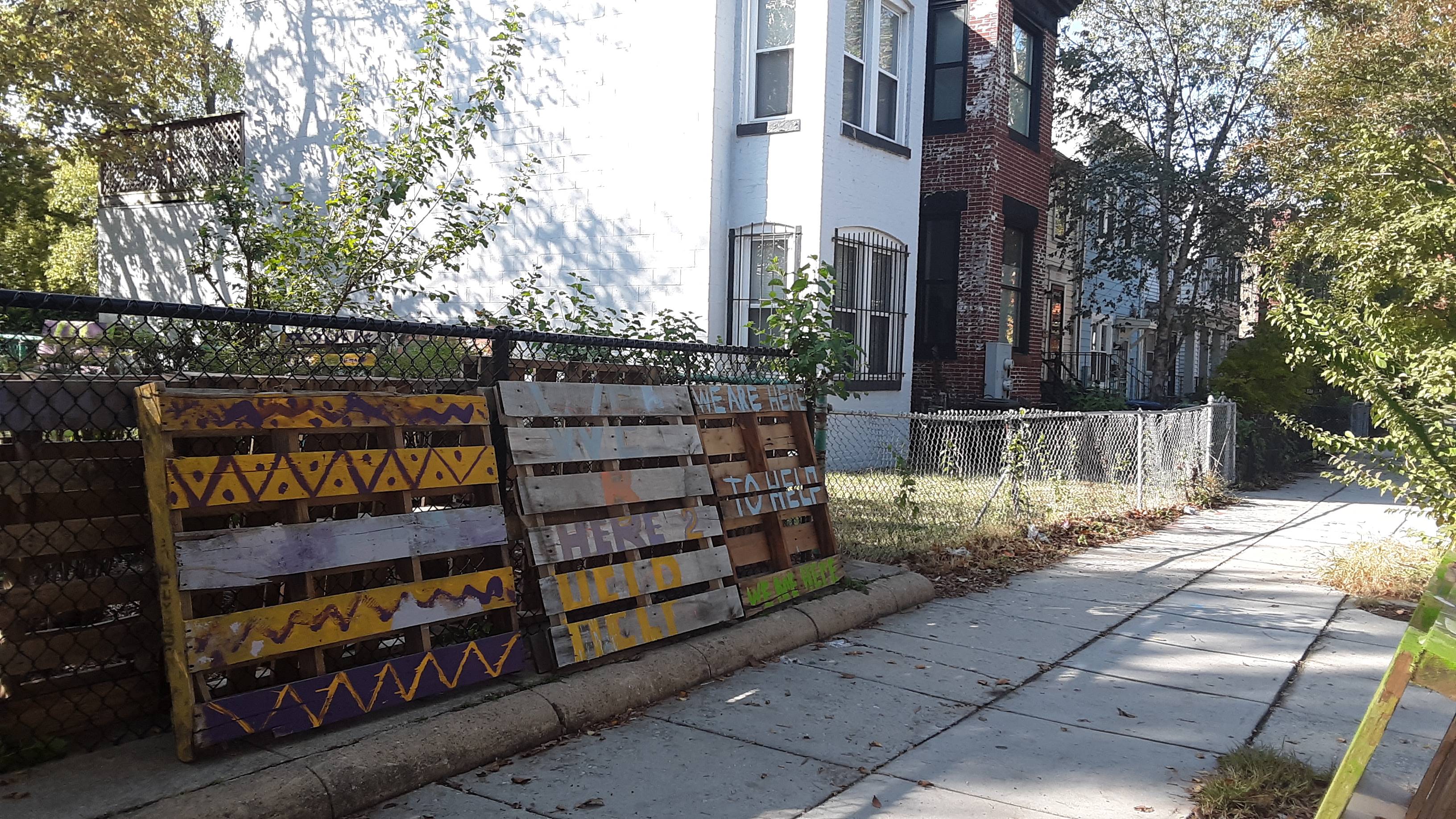 Height limit on buildings and park green space
To allow higher density in housing, and encourage commercial development, Bowser has suggested getting rid of the city's Height Act, which prohibits buildings from being taller than the width of the street they are on. In business districts, however, buildings have a maximum height of 130 feet, or 11 stories, under the Height Act.
If buildings are taller, they can hold more residents, which will help the mayor's office achieve their goal of one million residents in the District by 2045. And if there are more people in the District, there are more people paying taxes.
Taller buildings also means more property taxes on the businesses that fill those spaces, and more people to contribute to the local economy.
"Low buildings make D.C. great, make D.C. unique," Burford said. But it has slowed development and angered builders, despite the "very historic" quality it adds to Capitol Hill, Burford said.
Other residents who have lived in the Capitol Hill area for many years agree. Jim Toole, previous owner of Capitol Hill Books and resident of D.C. for 37 years, told The Wash Monday that "the beauty of the city is in the height limit."
"To hide the Library of Congress and the Capitol building would be a travesty," he said.
While Section 1-301.62 of District law states that the purpose of the Comprehensive Plan is to "maintain and enhance the natural and architectural assets of the of the District," or in other words, maintain green space, proposed amendments to the framework put these assets, like the height limit, in jeopardy.
"More concrete from development means more flooding," Burford said, creating environmental impacts that need to be accurately assessed as part of the zoning process, in addition to the impact on rising property taxes, rising rent prices and displacement of surrounding communities.
But according to Jessica Carroll, Interim Communications Officer of the Office of Planning, parks and other green spaces probably won't be affected by new developments.
"They may be reconfigured over time for new pathways and features, but aren't anticipated to be going away," she told The Wash today.
Affordable housing
The Comprehensive Plan defines affordable housing as units that are both income and cost restricted, according to Carroll.
The Office of Planning is tasked with building 36,000 new units of housing by 2025 in the District, and the Comprehensive Plan claims that affordable housing should grow at one-third of this rate, but with a different deadline of 2050.
"Our goal is to have 15% of all housing affordable in both new developments and existing developments," Carroll said.
But the definition of "affordable" is important in this context, Cook said. The way Empower DC and the DC Grassroots Planning Commission see it, there issue is not the amount of housing but the affordability of housing.
"Language is everything," because the mayor's office can interpret them in a way that meets their interests or the interests of developers, Cook said.
The District government currently bases the word "affordable" on the median income of the metro area, including Fairfax, as a whole, instead of average income of the District. In other words, $121,300 for a household of four.
"They have goals for affordability, but affordable for who?" Maurice posited during the Empower DC informational meeting.
Public Housing
Under Section 18 of the DC Comprehensive Plan, Demolition and Disposition, public housing properties such as Greenleaf Gardens and Additions, Garfield Terrace and Richardson Dwellings will be removed from the public housing program and demolished or sold.
Others will be privatized or transformed into mixed-income buildings that include both subsidized and market-rate units. According to Carroll, this change in the system could "potentially increase the overall number of subsidized units in Capitol Hill."
But Federal law requires that public housing authorities such as the DC Housing Authority develop relocation plans when public housing is closed. This entity is separate from the DC government putting together the DC Comprehensive Plan.
The residents "typically receive a voucher that will subsidize the rent of a market rate unit unless other public housing units are available," Carroll said.
Burford and Cook said this is devastating.
"What is happening with public housing in this country is horrible, and D.C. is no stranger to that," Cook said. Since the Housing Authority is separate from those putting the Comprehensive Plan forward, there is "no solid plan to maintain every single person," Cook said.
"Public housing is the last stop before homelessness, because it is the only affordable housing left in D.C.," Cook told The Wash.
Ari Theresa, an attorney suing the government for the damaging impacts of gentrification, said that the Comprehensive Plan as a broad framework won't change anything in the city, because laws aren't followed anyway when it comes to the treatment of black neighborhoods and the Fair Housing Act, which is supposed to prevent discrimination against people buying or renting a home.  
"The only way they are effective is if you are caught red-handed," Theresa said.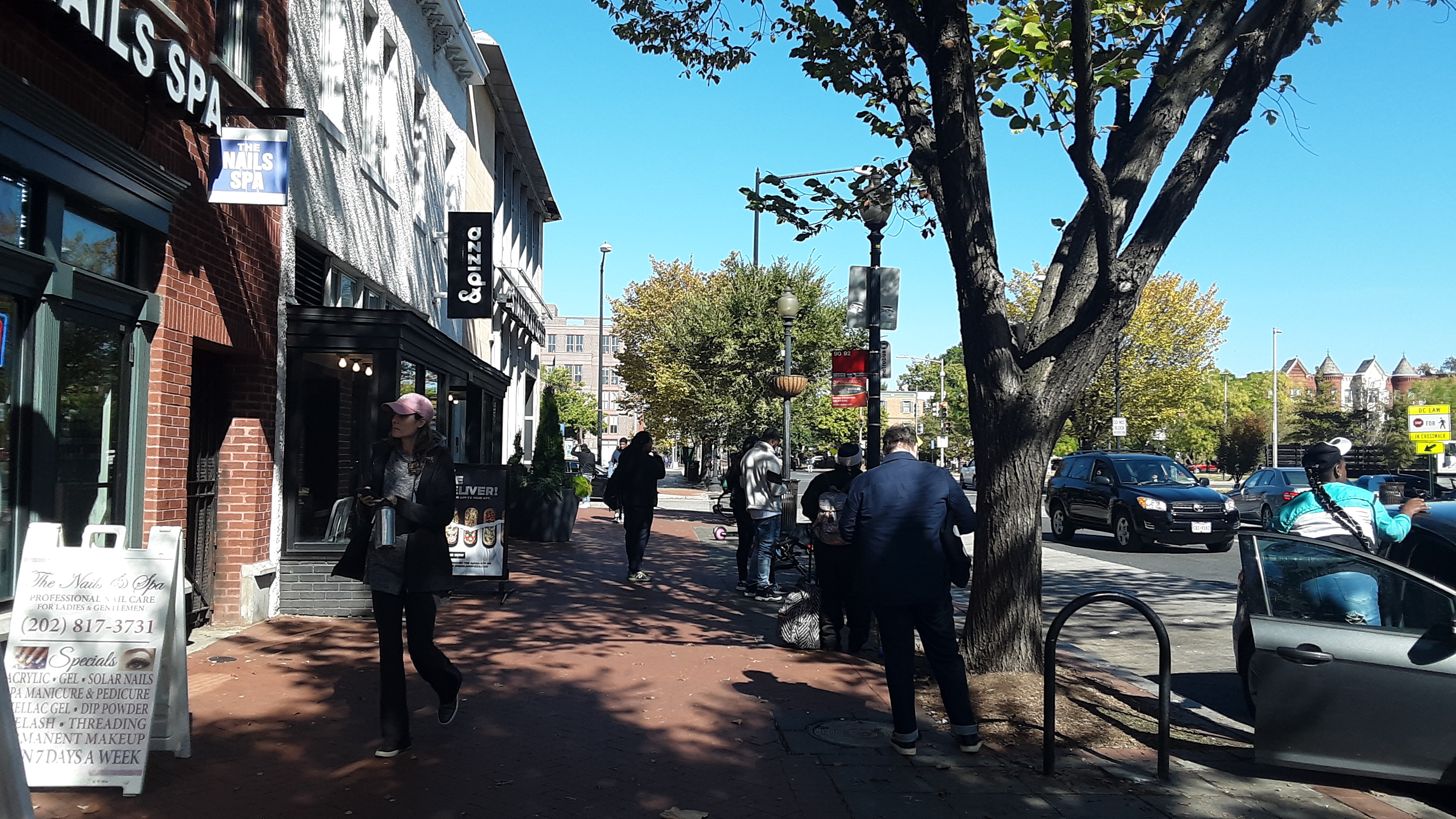 What's next?
The Office of Planning is visiting each ward for a town hall on the Comprehensive Plan throughout November and December. Residents have until Dec. 20, 2019 to submit a comment with their opinion on the plan. The amendments will be revised based on public opinion, and put forward to city council in January 2020. City council will hold hearings around the plan and then pass or vote down the changes later in the year.
Reach out to your local ANC and the DC Grassroots Planning Coalition to find out more information, follow what happens next and encourage them to share how the Comprehensive Plan will affect your ward with your neighbors.