The war in Ukraine and American aid to the country are on the minds of candidates and some Northern Virginia voters as a deep blue district head to the polls.
At stake: Will the midterms change the U.S. approach toward the crisis?
"It is more than Ukraine at this point," said Arlington, Virginia, resident Michael Luttrell, 54, a global health professional.
Though the Russian invasion has created energy shortages and global economic turmoil, Luttrell said he backs Ukraine aid "because of the increasing instability" the conflict can lead to in the region.
While the majority of Americans say they support the sovereignty of Ukraine, a Ukrainian defeat and a broader expansion of the crisis are now less of a concern to them, according to the Pew Research Center survey.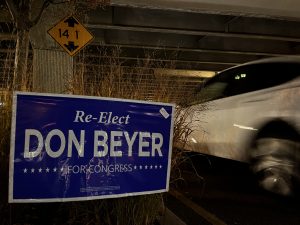 In Virginia's 8th Congressional District, Rep. Donald Beyer Jr., a Democrat, faces Republican Karina Lipsman. Beyer voted May 2 to expedite military aid to Ukraine, and in March, introduced legislation to prevent Russian misinformation against Americans, while Lipsman said she backs Ukraine support with transparency and accountability.
"I am for supporting Ukraine," Lipsman said. "But for me, it is really about preventing this war from happening in the first place."
The election could impact American support for Ukraine as several lawmakers have signaled that the U.S. could shift its approach. The Congressional Progressive Caucus sent a letter to President Joe Biden to reconsider his administration's Ukraine strategy. The caucus later withdrew the letter.
Another indication came from House Minority Leader Kevin McCarthy, noting what could happen if Republicans took over the House. While reiterating that support for Ukraine is very important, he has said there would be "no more blank checks" to Ukraine.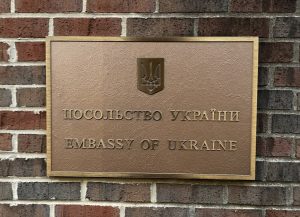 "I don't know what that means," Luttrell said. "I don't know what is enough, but I see continuing with the support at least in the foreseeable future because it is not over. So, I am all for continued support."
Lipsman, a Ukrainian immigrant who arrived in the United States in 1993, said McCarthy's comments do not reflect hers and that she would not align herself "with any one member of Congress."
"As a Ukrainian immigrant, also with family that still lives in Ukraine, obviously this is a topic that hits a little bit closer to home than the people who are in Congress right now who just could never understand that," Lipsman said.
While she supports the U.S. assistance to Kyiv, she calls for "accountability into where that money is actually going."
"It is not about cutting off aid as they do still need humanitarian aid," she said. "That is why I think Congress needs to be held accountable for is the transparency as soon as they send a check over."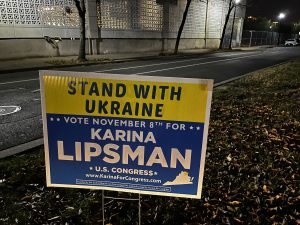 Nine months into the war, Americans remain in support of Ukraine. Almost three-fourths of Americans believe that U.S. aid to Ukraine should continue, according to a Reuters/Ipsos poll. Of these, 81% of Democrats and 66% of Republicans support the U.S. government's stance.
"I am in full support of U.S. aid to Ukraine," Arlington resident Hunter Metz, 50, a manager, said. "I don't think any appeasement to Putin needs to be made, he can stop this at any time he wants."
Metz, who identifies as an independent, said while Ukraine is a great concern to him and the U.S. should continue to back the war-torn country, a candidate's stance on the crisis "would not be a make-or-break opinion" for him to vote for a candidate.
Partisan lines indicated differences when asked about what voters think about the U.S. support, according to Pew Research Center. Among participants in a Sept. 22 survey, 32% of Republicans and 11% of Democrats stated the aid is excessive, while 45% of Democrats and 30% of Republicans considered current U.S. support sufficient.
"I support continuing the funding because it is not over and we don't know when it is going to end," Luttrell, who said he leans Democrat, said. "I am afraid if we stopped the support, it would lead to instability in the region." He said he would not support a candidate who just wanted to pull out.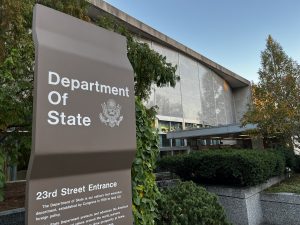 Secretary of State Anthony Blinken authorized in October an additional $275 million military assistance to Ukraine, totaling the amount to $18.5 billion since President Joe Biden took office.
While it is not clear whether Republicans' possible leadership could drastically change the U.S. stance, it is less likely to block it. In May only 57 Republicans voted against a bill that would provide $40 billion to Ukraine, a number far below the threshold required to block a bill.
A 65-year-old cyber security analyst who spoke on the condition of anonymity due to her role at a private company said that she supports Ukraine and the attempts to assist the war-torn country with financial aid. But she added the infinite distribution of aid constitutes a deferment of "other financial responsibilities here in this country."
"I think there are financial considerations for any kind of spending because we have a certain amount of tax dollars that need to be distributed across multiple priorities," the Alexandria Republican said.