A number of robberies in Brookland, a normally quiet neighborhood with little crime, have made some residents more cautious than they have ever felt before.
One armed robbery and two additional robberies, including one at the 7/11 behind Catholic University, have occurred since late September. Additionally, items like wallets and laptops were reported being stolen from cars and from the Catholic University architecture building.
The most recent violent crime occurred last Friday, according to Metro Police. The incident involved two male suspects allegedly approaching a man playing basketball on Rock Creek Church Road. One of the suspects pulled out a handgun and asked for the victim to give them his Apple Airpod headphones, which he did. 
"This case remains under investigation," said Alaina Gertz, public information officer for the D.C. Metropolitan Police.
Sam Rogers, a bartender at The Dew Drop Inn, has lived in Brookland for nearly nine years and said she had never heard of robberies like this happening until recently.
"Brookland is still usually very safe, but recently I've heard things like a guy on Monroe Street getting his wallet stolen," Rogers said. "That did not used to happen frequently, and I am very familiar with the community."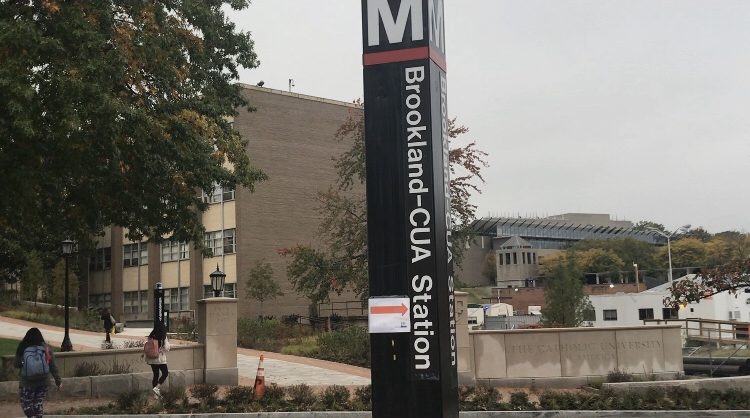 Yesook Catalan, a Catholic University architecture student, is being extra cautious amidst the robberies. In April of this year outside the Brookland-CUA metro station, Catalan was waiting alone for the bus at 10 p.m. when two men on bicycles approached her and snatched her phone from her hand.
"I tried chasing after them, but they sped away on their bikes," Catalan told The Wash.
Metropolitan police arrived shortly after and interviewed Catalan for two hours. However, they were not able to locate the men.
"Before that day I always felt safe in Brookland, but now I am seeing more robberies happening and I am definitely always thinking about it when I'm nearby," Catalan said. "I try not to travel alone anymore."
Also in the spring, residents of the Cornerstone building in the Bozzuto complex reported a variety of items stolen from locked apartments that had been broken into.
Some residents, while aware of the danger of robberies, still feel safe in the neighborhood. Catholic University nursing student, Kelsey Tan, said that the robberies do not bother her because of the security presence on and surrounding the campus. 
"There's pretty much always campus or D.C. police around, even late at night walking to my apartment," Tan said. "Even if I had to yell, someone would be there."
In a recent statement to students, Catholic University police instructed students not to resist if someone is trying to rob them, and to take note of the robbers' appearance.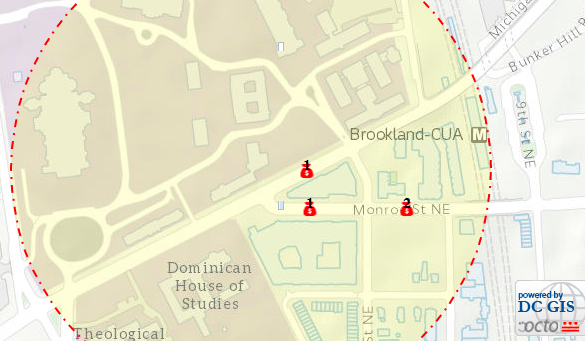 Other Brookland residents, while acknowledging the severity of robberies, feel the issue should be handled differently.
The robbers must face consequences, but it should not be addressed as a "criminal" problem happening in Brookland, said writer Kymone Freeman, a D.C. native and current Brookland resident. He said he believes that law enforcement and residents need to examine the root causes of why people feel the need to steal from others.
"People in desperate situations commit crimes. We need to look at why this is going on," Freeman said. "This is a public health issue, not a criminal issue".
Rogers said she does not think the robberies are changing the safety of the neighborhood because people are aware of the issue and reporting them.
"If you are walking at night, as long as you stay on streets with lights and other people around, you should be fine," Rogers said.