The lion statue in front of the National Zoo finally doffed its mask, and the animals inside are getting vaccinated.
Seventy-five animal-residents at the Smithsonian National Zoo had received at least one dose of the Zoetis vaccine since last week, a zoo spokesperson said.
Zoetis began developing the animal-specific Covid vaccine last year after a dog in Hong Kong tested positive for the virus. Zoetis is donating around 26,000 doses to over 100 zoos across 41 states and in 13 countries, according to spokesperson Christina Lood.
"We have a long history of supporting zoo veterinarians, and we are proud to continue to help them provide a high standard of care and protect their special and unique animals from COVID," Lood said.
The National Zoo's first round began in October for their orangutans, one western lowland gorilla, a white-eared titi monkey named Henderson, and the two emperor tamarins, Flex and Poe. They've since all received their second shots, according to zookeepers. The larger primates are fully vaccinated and the smaller ones are at least halfway to vaccine immunity.
The Zoo's felines all took their shots, exception for the lions and tigers that tested presumptive positive in September. They need to test negative for three months before receiving their first doses.
According to several zookeepers, the otters continued getting vaccinated and the cows and alpacas received their first shots when the bobcats chose not to cooperate that day. Those in charge of dealing with animals at the National Zoo said they love to talk about the animals but a policy restricted their ability to comment freely or be named for this publication.
Violette Rivera said she loves to see the sea lions since they don't have them back home at the Philadelphia Zoo.
"I guess it's kind of sad that they're at risk even in their enclosures, but I'm glad the zoo is protecting them," she said about the zoo's various animals.
Rivera said her daughter Eloisa liked to watch the smaller primates. While inside the small mammal house, Eloisa hopped alongside the brush-tailed bettongs.
"It's depressing that the zoo's trying to keep these animals from extinction and they could still get Covid," she said.
John and Darlene Raptis visited the Amazon house, where keepers fed Flex, Poe and Henderson their breakfasts.
"If it's safe for them. then sure, I have no problem with it," Darlene said about the animal-vaccines.
After a quick prick, keepers reward the animals with their favorite foods. Siamangs Bradley and Ronnie receive raisins, Zoo Spokesperson Jen Zoon said, while keepers give grapes to the red pandas Asa and Chris Anne.
"All of the Smithsonian's National Zoo's primates take part in positive reinforcement training," Zoon said, "which allows our animals to voluntarily participate in their own healthcare and lessens the need for anesthesia."
The National zoo focused on species deemed highest risk for infection, which included primates and felines, according to several zookeepers. The list includes others such as the otters, red pandas, and hoofstock like Alpacas. The shots continue as vaccines become available and approved by the U.S. Department of Agriculture and D.C. Department of Health.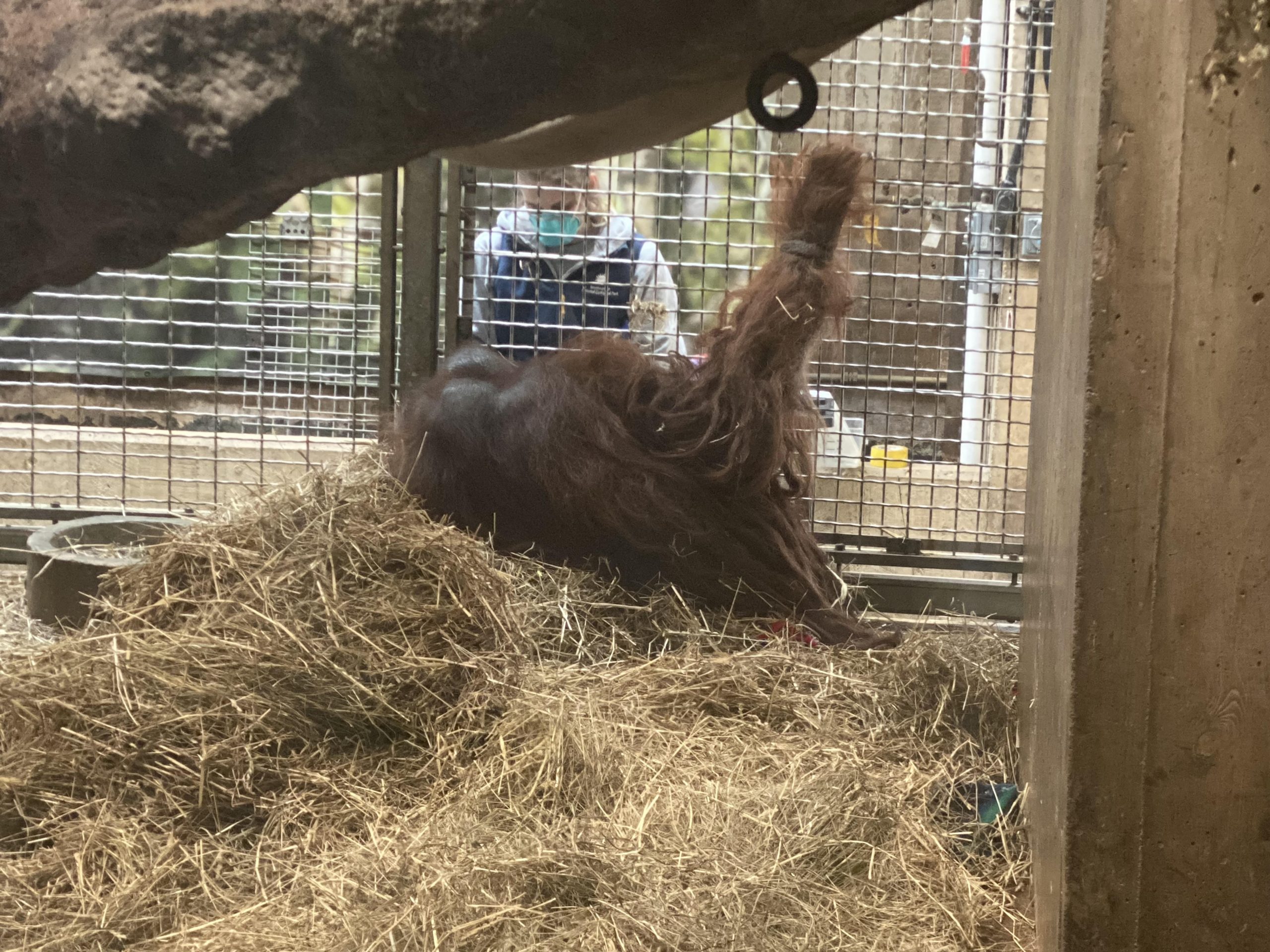 Zookeepers employ strict safety measures and zoo policy requires animal care and essential staff to mask indoors. Some exhibits erected new barriers to help social distance guests from the residents.
Identifying which species face the greatest risk of infection evolves as science does due to a lack of long-term studies.
The USDA's National Veterinary Services Laboratories announced in November the first two confirmed cases globally of the virus that causes COVID-19 in two spotted hyenas at a Colorado zoo.
"​​We are still learning about SARS-CoV-2 in animals," USDA said in a press release, and based on the information available, they find a low risk of animals spreading the virus to people.
However, USDA noted people with COVID-19 can spread the virus to animals during close contact.
"It is important for people with suspected or confirmed COVID-19 to avoid contact with animals, including pets, to protect them from possible infection," USDA said in a press release.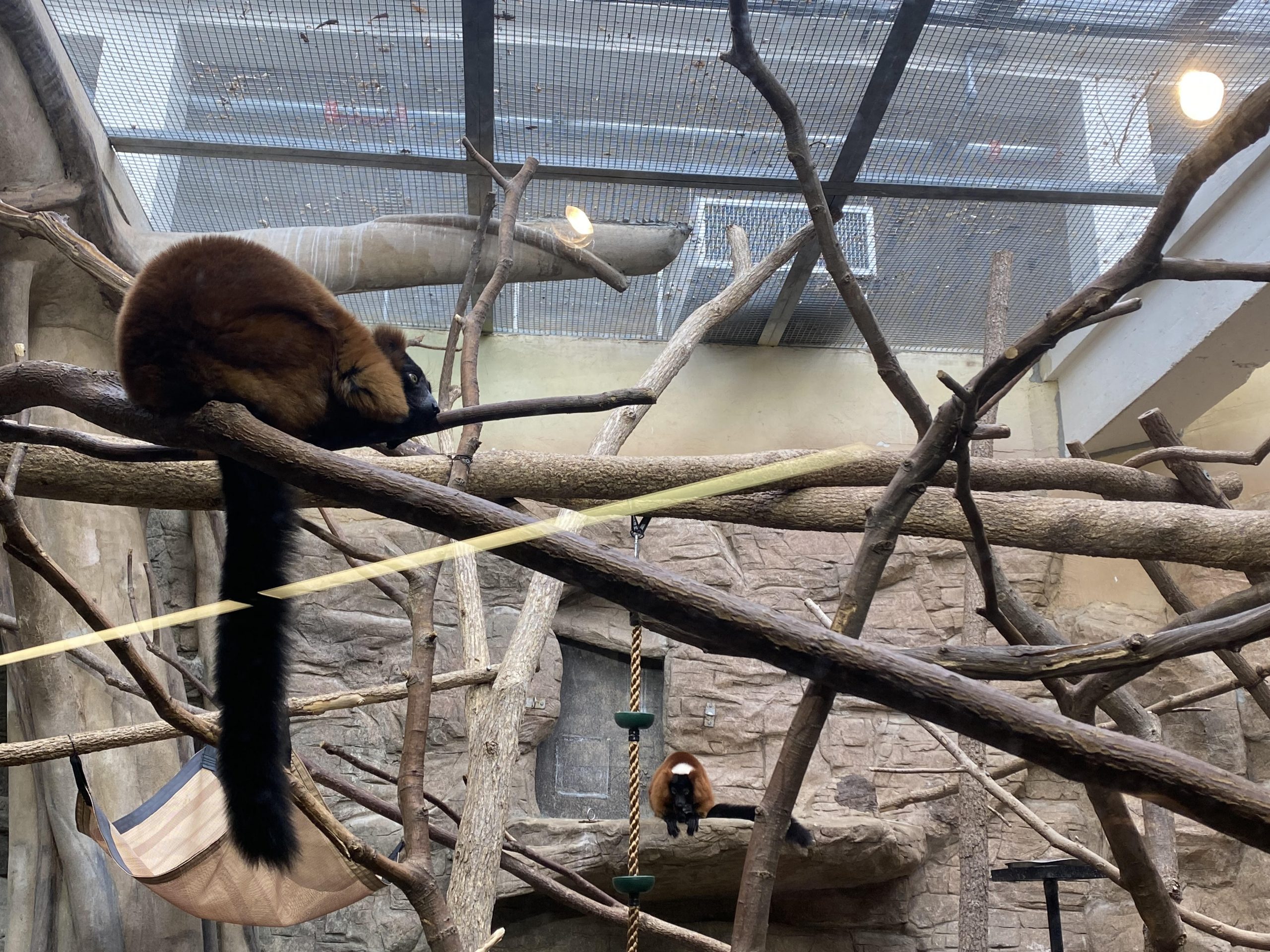 The Zoetis vaccine must be used within a specific timeframe, with the second shot delivered several weeks after the first. The dose remains the same for all animals, Lood said, with the second shot acting as the booster.
"Our scientists continue to evaluate the potential need for a third shot," she said.
In September, six African lions, one Sumatran tiger and two Amur tigers tested presumptive positive for the virus that causes Covid-19. The National Zoo announced in October the animals' conditions improved.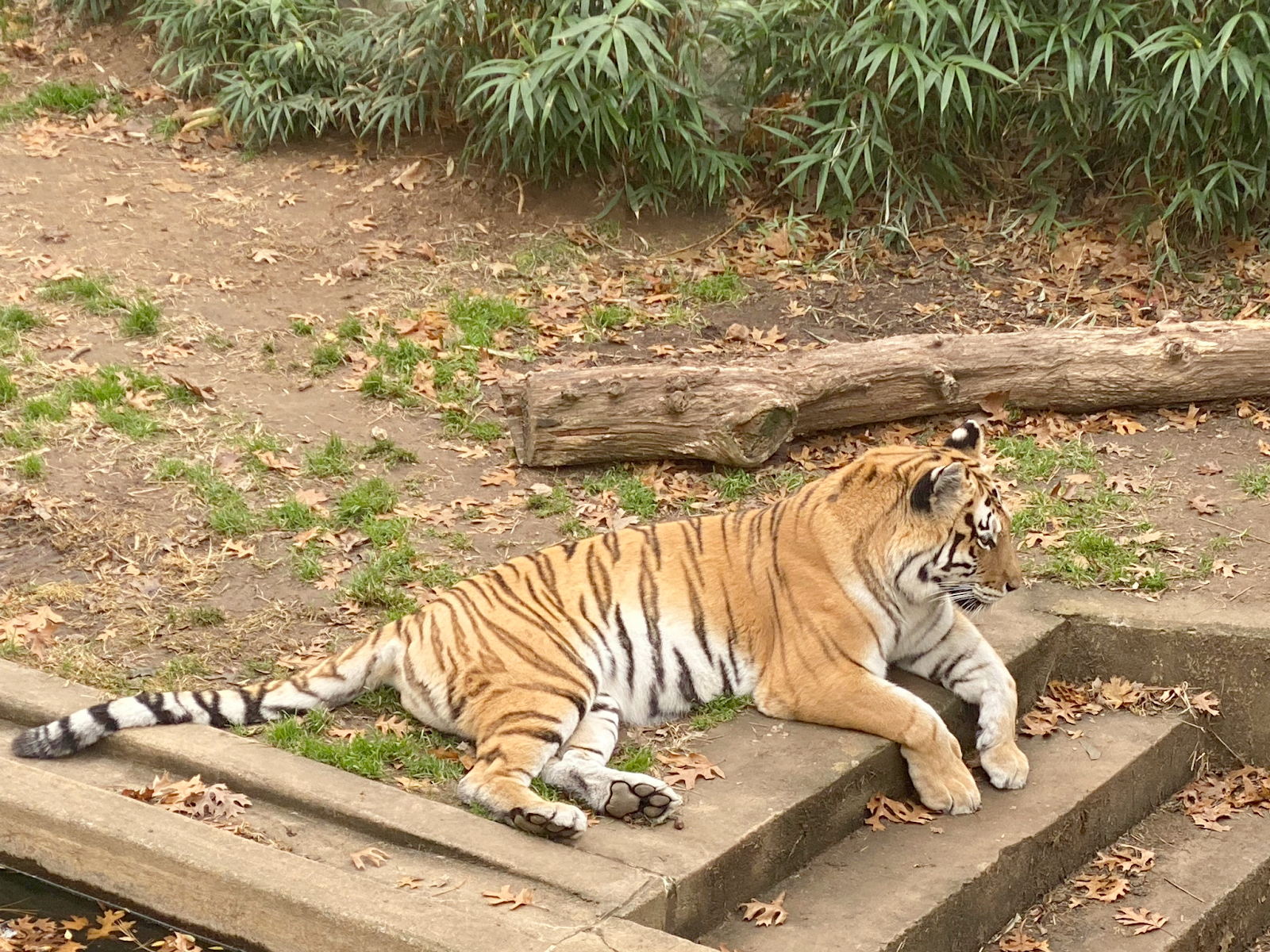 The Oakland Zoo became the first to protect large cats and bears against COVID-19 in July, and Vice President of communications Erin Harrison said vaccinating their animals became a highly regimented and painstaking process.
"These animals live there. They don't have a choice." Henderson said. "They're in captivity, and it's our responsibility to keep them safe."
The Association of Zoos and Aquariums help keepers and veterinarians coordinate with one another nationwide for best practices and information sharing, Harrison said.
After vaccinating their animals, she said anti-vax groups targeted her staff and harassed them by phone, email and social media.
"It was disconcerting, you know, our head vet was getting hate calls. She was really shaken and I felt horrible," Harrison said.
Keepers come in contact with animals every day, Harrison said, and that keeping them safe is crucial. Zoo keeping isn't a lucrative profession, she said, and keepers dedicate their lives to the animals they care for.
"They're the ones that build these relationships and trust with their animals and they always want the best for them."