Arlington County police booked 58-year-old Clyde Spencer on Oct. 2 for trespassing charges. Three days later, he was dead. 
According to Arlington County Police Department Public Information Officer Ashley Savage,  Spencer was found unresponsive in the medical unit. 
Savage said that deputies and medical staff began immediate resuscitation when Spencer was found unconscious. The deputies continued until the Arlington County Fire Department medics arrived. "He was transported to Virginia Hospital Center, where he received medical treatment. His condition did not improve, and he was pronounced deceased at 5:58 p.m," Savage said.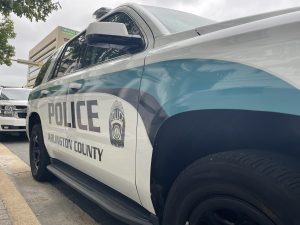 Spencer was an unhoused man, according to Spencer's attorney Patrick Edwards. Edwards didn't press for a quick release because Spencer said was more comfortable in jail and knew he could receive his heart medication there. 
Spencer's official cause of his death remains unknown. The Office of the Chief Medical Examiner has ordered an autopsy.
An in-custody death investigation is also underway by the Northern Virginia Critical Incident Response Team (CIRT).  
"Arlington County Police Chief Penn activated CIRT to investigate this incident in the interest of promoting transparency and public confidence," according to Savage.
The recent death of inmate Spencer at the Arlington County Detention Facility was deja vu for Arlingtonians.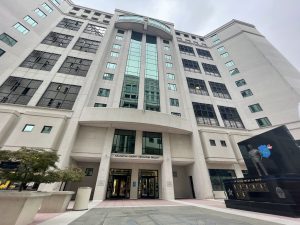 There have been six deaths in the Arlington County Detention Facility in the last six years.  Residents like Jill DeWitt have had enough of it. 
"The Arlington County Board cannot continue to ignore the deaths occurring in our jail," DeWitt said. 
Almost exactly a year before Spencer's death, inmate Darryl Becton was found unresponsive in his cell. 
The Arlington Branch of the NAACP called for an independent investigation of the death of Becton in Oct. 2020. The investigation has still not been publicly released.  
While the cause of the two most recent inmates' deaths remains unknown, the previous four deaths in the Arlington County Detention Facility received a determination. Two were deemed to have died from natural causes, one died of a drug overdose and another died by suicide.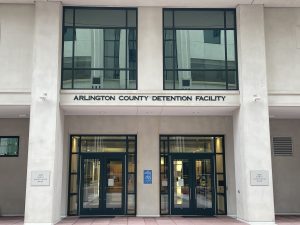 Five of the deaths were men of color and one a white man. However, President of the NAACP, Arlington Branch, Julius D. Spain Sr. believes all were men of color. 
"One is identified as white; we really believe incorrectly because we have photos of him that are readily available online…so that's six. Six men of color, in five and a half years that have died in the custody of the sheriff's department and if that doesn't draw concern to people, I don't know what will," 
Spain told The Wash he is concerned by the lack of transparency regarding the Becton case. 
"There has been no accountability. There has been no transparency in the case dealing with Becton, either from the police department or the commonwealth attorney's office," said Spain. 
The public should also be involved, according to Spain. 
"You would want to believe that this is bigger than just the NAACP and that the public, the taxpayers want to know what happened to this citizen," Spain said. 
DeWitt agrees. She believes an independent external investigation into the pattern of deaths and a civilian oversight board with disciplinary power and jurisdiction over the police department and Sheriff's Office is needed.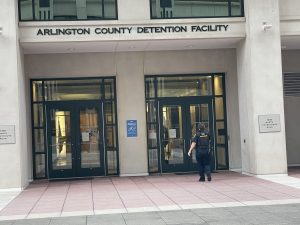 However, according to Spain, the independent investigation may not work as the updates on the current independent investigation for the Becton case have been lacking.
The last update given to the NAACP regarding Becton's death on Oct 1, 2020, was on Aug. 13, 2021, from Commonwealth's Attorney, Parisa Dehgahani-Tafti. 
Spain said the NAACP always has to ask questions, go to the media and put out statements in order to receive a response.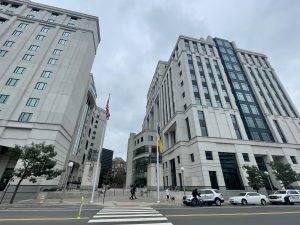 The response stated that the inquiry remains active due to the need to seek, obtain and review evidence in consultation and collaboration with multiple actors.
"I believe that, as a matter of justice and safety, we owe Mr. Becton's family and the community an accurate and transparent account of our work and I intend to do so with respect to Mr. Becton's death upon completion of the investigation," Dehgahani-Tafti said in her latest statement. 
Spain is questioning if it "really takes a year to investigate the death of an inmate?"
"That's sad if it does, especially in a county so affluent, prosperous and wealthy as Arlington," Spain said. 
Spain said he hopes that the recent investigation of the Spencer case does not also take a year but does not know what to expect. 
The health and welfare of inmates do not appear to be the main concern, according to Spain. 
"Is putting a person in jail the best place when they have repeatedly come in and we know they have underlying or significant health issues," Spain said. 
Spain said he believes that the practices and procedures need to be looked at and that leadership needs to get involved, specifically, another entity outside of local law enforcement and government.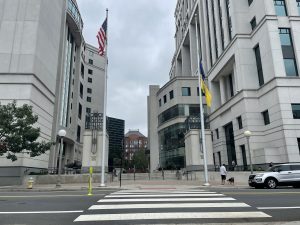 "We are sick and tired of people dying in the jailhouse," Spain said.