Nov. 1 marked the start of hypothermia season, and Arlington County officials are waiting to see whether new action aimed at closing the race inequality gap among homeless people will work. 
This past winter, Black residents accounted for 10% of Arlington County's population but 38% of its homeless population. The percentage of homeless Black people was also higher in Arlington than the 25% of homeless people in the Washington metropolitan area who are Black, according to the Metropolitan Washington Council of Governments 2020 survey.
In January, the Arlington County Human Services Department awarded two homeless shelter contracts totaling $2.3 million as part of a plan to combat the disproportional rate of homeless Black people in the county. Arlington Street People's Assistance Network (A-SPAN) is one of the two nonprofits awarded the performance-based contract.

David Simon, the director of grants at A-SPAN, foresees his organization providing some form of medical and mental health services for more than 1,000 homeless clients within the next 12 months. He expects that approximately 50% of their clients will be people of color.
"The majority of minorities who come to our shelter are Black," Simon said. "If somebody comes into our shelter, we are going to help them." 
A-SPAN plans to help reduce the disproportionate number of homeless Black people by staffing additional medical and mental health personnel and by offering free mental and medical services — all changes and additions funded by the contract.
A-SPAN also recently hired three shelter monitors who are professionally trained to care for people with mental health issues. The monitors will locate homeless Black people living on the streets, assess their health and encourage them to access A-SPAN services. 
Perhaps one of A-SPAN's most notable changes for this winter season is its incorporation of diversity initiatives.
A-SPAN has hired a more diverse staff and has trained them to better communicate with the diverse homeless population, a move attributable in part to the Arlington County Board's race equality initiatives.  
In September 2019, the County Board offered Dialogues on Race and Equity training (DRE) on how to have a conversation about race. A-SPAN leaders participated in three hours of the facilitated training. Then the organization hosted its own DRE training for all of its staff.
Simon, the director of grants, said the organization is better prepared to assist Black people experiencing homelessness this winter because of the DRE training.
"Our outreach support workers know how to talk to that person, they know that person's challenges and needs," Simon said. "The outcome of them working with that person is much, much, much better than being put in jail."  
Simon said A-SPAN is typically called first before the police are notified when someone in the Arlington community encounters a homeless person. 
Ashley Savage is a public information officer for the Arlington County Police Department and is aware of the intervention initiatives with the police. 
She said there was no way to know how many homeless are confronted and arrested by the police because police departments "do not have a mechanism to accurately report homeless as some do not provide an address." 
The Arlington County Police Department's policy is to refer homeless people they encounter to the sheltering services. "The police know on a first name basis the A-SPAN shelter monitors and works with them when intervention is needed on the streets," Simon, of A-SPAN, said. 
Once the homeless person reaches the shelter, they have access to the center's health services, in addition to other resources.  
The community and its leaders see mental health intervention as the best alternative over police confrontation when working with the homeless. 
Trusty Wallace, a retired Washington metropolitan police officer, grew up in the historically Black Arlington community called Nauk and is the trustee for the Macedonia Baptist Church, a neighborhood parish founded in 1895.
Wallace has experience working with many police officers who lacked racial bias training and were not trained professionally to address the homeless population, who often experience mental illnesses.
"I welcome Arlington County's much needed approach to working with the homeless by having professional staff work with the local police department," Wallace said. "This is a more effective way than having the police officer, only, approach the homeless."
The Department of Human Services offer those services plus others through the Continuum of Care (CoC), a consortium of interrelated services ranging from emergency sheltering to permanent housing options. The CoC is committed to Arlington County Board's 2019 Equity Resolution by gathering racial disparity data in Arlington and tracking improvements.
The 2019 Equity Resolution is a commitment by Arlington County to have a diverse and inclusive community that focuses on reducing racial disparities and equity even during the coronavirus pandemic. The performance based homeless shelter contracts is Arlington County's way to incentivize the contractors to promote equitable outcomes for their clients who are Black.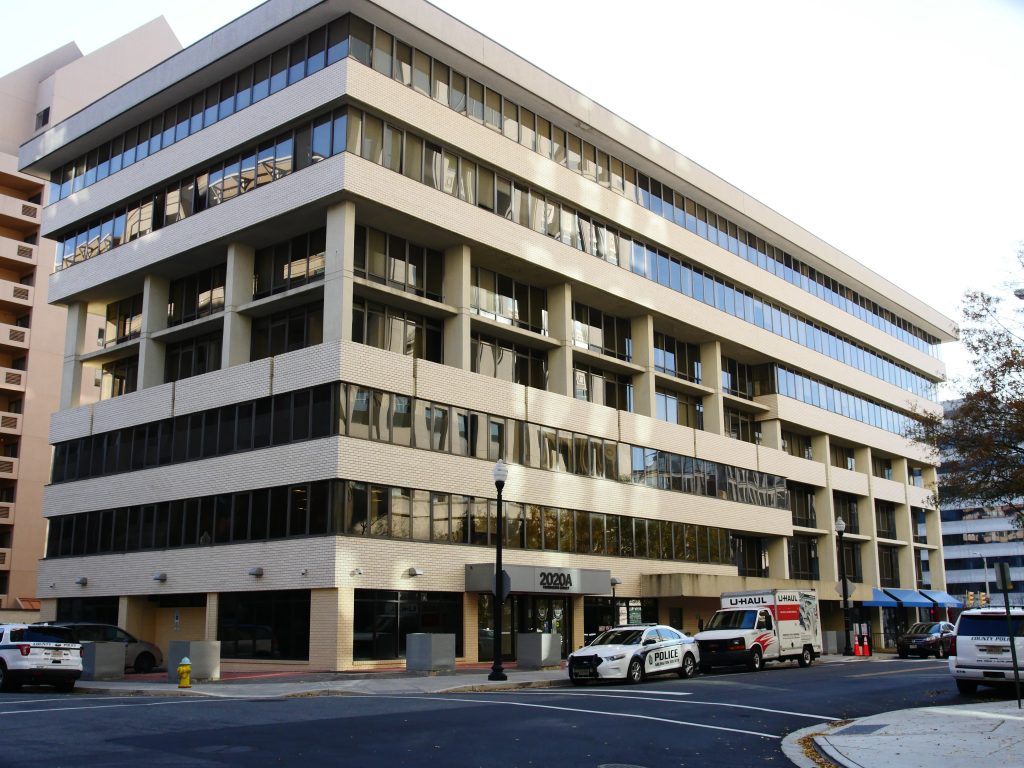 Addressing the racial disparities during the coronavirus pandemic is a challenge for A-SPAN. But Simon said his organization has the necessary personal protective equipment, COVID-19 testing and other medical capability, as well as space needed to address clients with significant health issues without impacting others. 
"We have had to actually expand onto another floor of our building so that people staying in the shelter can space out more and not be any closer than six feet apart,"Simon said.   we have less volunteers helping, 
A-SPAN depends on a network of dedicated volunteers and financial donations to accomplish their mission. They are looking for both, especially through the upcoming holidays during the pandemic. 
If interested in donating, go to the donation tab of their website.