In a demonstration to draw attention to climate change, protesters returned to D.C. streets Friday, blocking traffic for hours. 
Starting at about 7:30 a.m., demonstrators gathered at George Washington University before marching to the World Bank along Pennsylvania Avenue, demanding action to reduce fossil fuels. 
The demonstration was led by Shut Down D.C., the same group that organized the climate change protests back in September that resulted in over 30 arrests. While protestors were eventually physically removed from the streets by MPD today, no arrests have been reported at this time. 
For this protest, Shut Down D.C. teamed up with Jane Fonda's "Fire Drill Fridays" and a group called Extinction Rebellion D.C. 
The protest targeted financial institutions, demanding them to stop investing in fossil fuels. Many activists marched to the Wells Fargo bank at 13th and I Streets NW, where they sat down, chained themselves together and blocked the front doors.
Halting traffic during rush hour has become a popular way for activists in D.C., like Abby Huntley, to bring awareness to the climate crisis. 
"We know it's very inconvenient for them, but blocking traffic is the only way to get people to listen," Huntley said.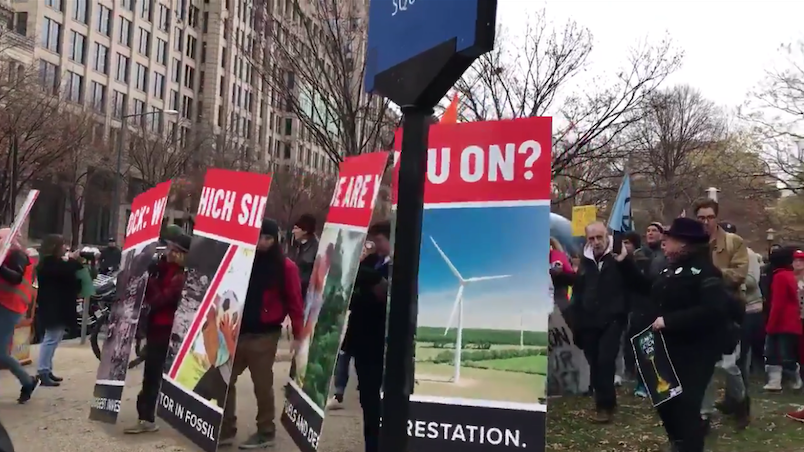 While groups stood along intersections with banners and signs, commuters appeared to lose patience as police tried to reroute traffic, endlessly laying on their horns. 
Alexis Jordan, a D.C. commuter, said she had to have her Uber drop her off a few blocks away from her office building Friday morning to make it to work on time because the roads were blocked off.
"It's just annoying," Jordan said. "I agree with what they're protesting about, but I feel like doubling people's commute is only going to make people mad."
"No gas. No oil. Keep that carbon in the soil," was among some of the chants by protesters on H Street as officers commanded them to move to the sidewalk. 
Throughout the day, the Twitter account @DCPoliceTraffic tweeted updates on rolling street closures.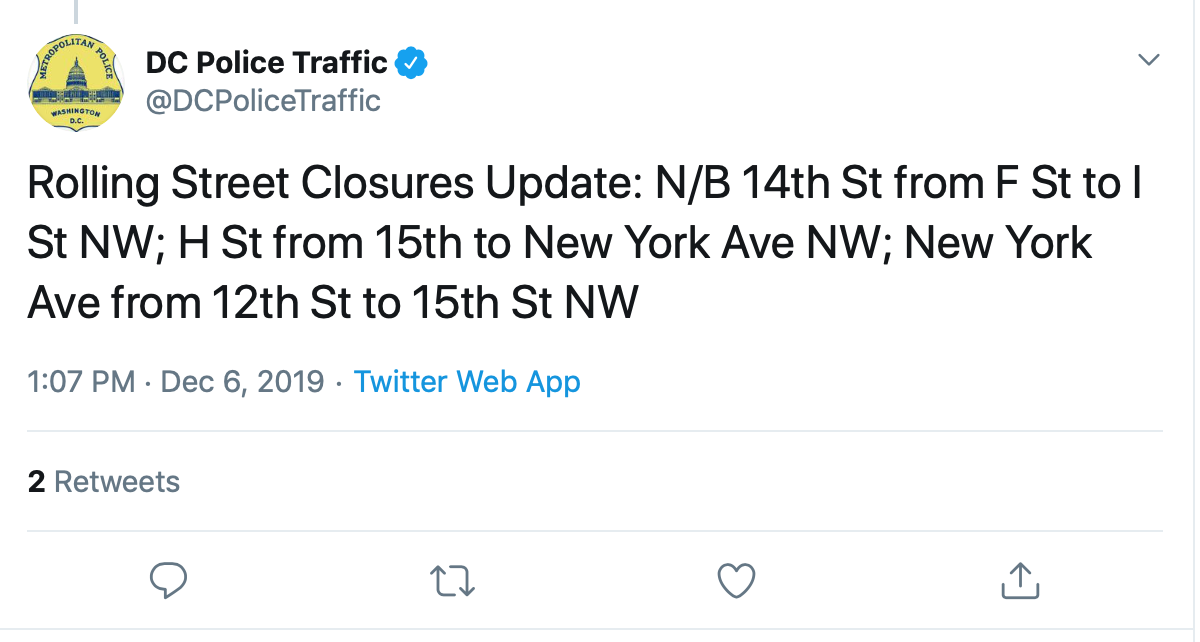 A little before 3 p.m., @DCPoliceTraffic announced that all of the protests officially dispersed and all streets had opened back up.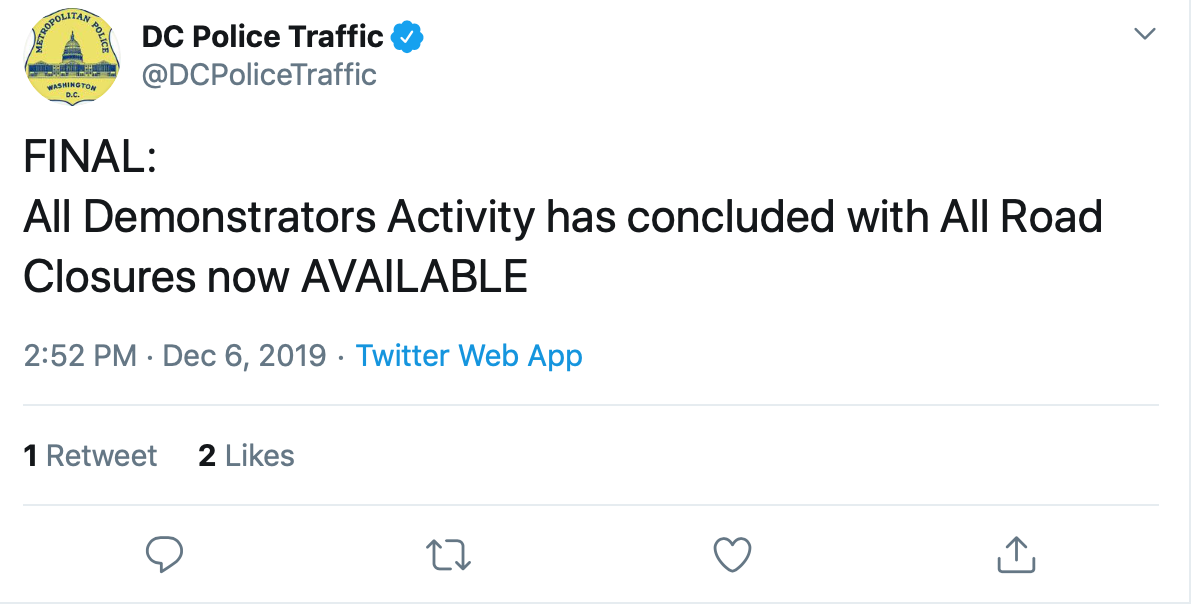 Protester Jared Land said the movement is about demanding attention to the crisis in any way they can.  
"We're here to demand these businesses to stop investing in the fossil fuel industry," Land said. "If sitting in front of banks and blocking traffic is what it takes to make change, then that's what we'll do."