More than 52 thousand voters cast their ballots in Washington between Oct. 22 and Nov. 2. Thirty-seven states and the District of Columbia offer early voting prior to Election Day. Early voting numbers in D.C. surpassed those from the 2014 midterm elections, as many residents are now exercising their right to vote, according to the New York Times,
Use the map above to see early voting locations and voter turnout.
Early voting centers were available for all eight wards. With the exception of Wards 1 and 2, each ward had two locations open for voters. Chevy Chase in Ward 3 saw a strong early voter turnout. The Old Council Chambers in Judiciary Square polly center saw the largest turnout, with 10,413 voters, according to the D.C. Board of Elections.
Early voting allows those who have to work on Election Day the opportunity to cast their vote, said Lejuan Strickland, a volunteer for  Mayor Muriel Bowser's campaign. Strickland greeted voters outside the Chevy Chase Community Center.
Other voters in Chevy Chase said they were going to be out of town on Election Day and appreciated the ability to vote ahead of time. Sarah Shapiro, another Chevy Chase early voter, said people might not vote if their only opportunity was on Tuesday.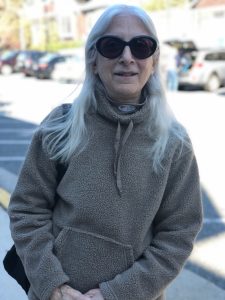 "You can vote on weekends, it opens voting to the entire electorate. No one has an excuse not to vote," Shapiro said. "It is unbelievably wonderful."
Callie Kozlak, candidate for the D.C. Board of Education for Ward 1, was among the dozens of people present at the Columbia Heights Community Center on Nov. 2. She praised the District and the Columbia Heights voting center for the city's early voting options. The voting center saw more than 6,000 voters over the 12-day early voting period.
"That's what I love about D.C. We have very liberal and accommodating voting laws, that makes it more accessible and easier for folks to vote. That's not the case about a lot states," Kozlak said.
Kozlak, a first-time candidate, said campaigning has given her a chance to get a better feel for the "beautiful and diverse community" in Ward 1.
Ted Loza, a Columbia Heights resident, was also at the Columbia Heights voting center. He was campaigning for Dionne Reeder, a candidate running in the D.C. Council At-Large race. Loza said it's important for people to exercise their right to vote, avoid lines by early voting and further get involved in their community. He also said voting is an opportunity to voice opinions and frustrations.
Speaking passionately about the upcoming election, Loza said Reeder was a well-rounded candidate who is favored by many Washingtonians.
"She's got the Capitol Hill experience being a former staffer there. She's got the local community experience having served under former Mayor Anthony Williams, organizing all of Ward 8 east of the river," Loza said.
Among the people interviewed for this story, the majority believe early voting to be a positive asset. Throughout the early voting period in the city, the District Columbia Board of Elections had all the early voting centers' locations on its website and featured up-to-date wait times and number of votes cast.
With early voting now closed, those wishing to still cast their vote will have to head to the polls today.
"Having one day to vote is the craziest thing, but having an early voting period as long as D.C gives everyone an opportunity to participate in their government," Strickland said.