Lawmakers recently introduced the Bring Animals Relief and Kibble (BARK) Act, which intends to provide liability protections for pet suppliers donating food to animal shelters.
D.C.'s Humane Rescue Alliance, the American Society for the Prevention of Cruelty to Animals (ASPCA) and animal lobbyist organizations such as D.C. Voters for Animals all fully support the BARK Act.
"It's simple. Companion animals are just like us. You know, they need food, and they get hungry when they don't have nourishment," said Max Broad, president of D.C. Voters for Animals. "So this is a great initiative to reduce barriers."
Emily Hovermale, director of government affairs at the Humane Rescue Alliance, said this legislation would directly impact their organization, including their shelters in Brightwood and in NoMa— which is currently only partially operational and not open to the public.
In their press release statement introducing the BARK Act, Rep. Jamie Raskin, D-MD, Fred Upton, R-MI, Lucy McBath, D-GA and Young Kim, R-CA, said fear of liability is driving pet stores to throw away surplus food instead of donating it.
PetSmart said they instruct their stores nationwide to destroy any damaged food bags due to potential health risks for pets. In 2013, customers complained about seeing full bags of pet food in dumpsters behind some of their stores. PetSmart responded with a statement explaining that they are concerned about liability which is why they instruct their stores to destroy damaged food.
Janice McLain, owner of the local D.C. pet supply store Pet MAC, said while she doesn't think companies should throw away surplus food, she also understands their concern.
McLain said when manufacturers deliver pet food to her store, sometimes she gets dented cans and ripped bags, which are impossible to sell. However, rather than throwing out the damaged food, McLain said she calls the manufacturer to get credit for the items and then donates them to animal fosters.
"I mean, that just seems crazy to me," McLain said. "They should just be giving it to local shelters around the area."
McLain also said as a small local pet supply store owner she is not on anyone's radar for potential liability, so she understands it can be a bigger concern for larger companies.
Representatives Raskin, Kim, McBath and Upton also said in their press release for the BARK Act that they have seen many recent reports from animal shelters nationwide expressing concern about overcrowding, which contributes to a pet food supply shortage.
According to a recent report from the U.S.'s adoption data site Pet Point, from March to September 2021, more than 900,000 animals entered shelters nationwide. While shelters are making progress, overcrowding is still a nationwide issue.
Hovermale said the Humane Rescue Alliance fully endorses the BARK Act. She said she thinks this legislation will be very helpful in removing barriers to pet food donations.
"Often large organizations with legal teams and lawyers are kind of always concerned about what might happen," Hovermale said. "I think this is helpful in removing that barrier, so that doesn't have to be a reason to not donate surplus food."
Katie Kraska, director of federal legislation for the ASPCA stated in an email that the pandemic revealed a tremendous need for innovative, flexible and resilient supply chains.
"The ASPCA applauds Rep. Jamie Raskin and the bipartisan leadership team for introducing the BARK Act to create more options for commercial pet food donations for agencies that care for dogs, cats, and other vulnerable animals in need," Kraska said.
Kris Patton, head of brand public relations and internal communications at Blue Buffalo, stated in an email that because the legislation was just introduced, they are still reviewing it and do not currently have an official comment. However, Patton said Blue Buffalo has a long history of supporting pet food donations.
"All dogs and cats deserve to be loved and fed like family, so we applaud all those whose efforts seek to help animals in need, both with food donations and adoptions into loving homes," Patton said.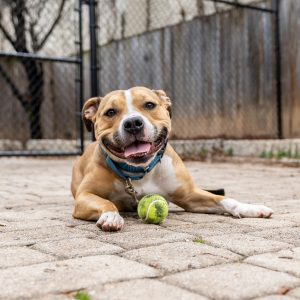 Hovermale said if this legislation goes through, she hopes to see an increase in food donations to their organization.
"It will really help us to be able to provide even more support to pets in the community," Hovermale said.
After the bill was introduced to Congress on Oct. 22 by Rep. Raskin, D-MD, it was referred to the House Committee on Education and Labor. The next hearing has not been scheduled by the House yet. When a follow-up hearing date is selected it will be posted here.