For years, a debate over the name of Woodrow Wilson High School has gripped the surrounding community in northwest Washington. This year, things changed.
The DC Public Schools (DCPS) system announced on Sept. 15 that it supports the renaming of the school, and DCPS in October collected nominations for new names.
In recent months, The Washington Post has run letters to the editor lobbying for the school to be named after former DCPS superintendent Vincent Reed or former DC Council chairman John Wilson.
The renaming won't come cheap. A DCPS representative told the DC Council in September that the cost of the renaming will likely surpass $1 million because of the spaces, buildings and insignia that will need to be changed. DCPS expects that a decision on the new name will be made in December.
The decision to rename the school came amid a nationwide reckoning over race. Many institutions that have named buildings or schools after Wilson — such as Princeton University — have announced that they will be renamed.
In recent years, the debate over Woodrow Wilson's legacy has been brought to the fore. Activists say Wilson's name — which for some recalls the segregation and marginalization of Black people in early 20th century America — should have no place in the public sphere.
A dispersed community
Woodrow Wilson High School is located across the street from Fort Reno, the site of a fort used during the Civil War that is the highest-elevation natural point in the District.
Embedded in the neighborhood's history is a then-predominantly African American community that lived at Reno and was eventually forced to disperse, Neil Flanagan, an architectural designer and writer who has written extensively about that community, told The Wash.
Flanagan said that the community at Reno was a small farming community until 1890, when suburbs began to grow in the area and the community grew with African Americans moving to the area. 
"We know that there was community interest as early as 1899 to clear Reno," Flanagan said. Residents were finally pushed out through the 1930s after the National Capital Park and Planning Commission (NCPPC) bought up property and evicted residents, Flanagan's research shows.
'Imposing order'
In 1932, the DC Board of Education decided to name the new school in northwest Washington after Woodrow Wilson, who was president from 1913 to 1921. It was just eight years after his death.
The legacy of Wilson, whose big-government administration created the Federal Reserve and a federal income tax, is mixed. Wilson also segregated the federal government.
At the time, progressivism and its proponents — like Wilson — were defined by the philosophy that "the world could be made better through human action and government action," Eric Yellin, an Associate Professor of History and American Studies at the University of Richmond, said.
Yellin called segregation an "impulse" for progressives like Wilson because "segregation and a legal structure in which African Americans were denied the right to vote or denied the right to public accommodations was a way of imposing order."
"For southern Democrats — who were mainstream progressives — who would end up in Wilson's administration, their search for order involved instituting segregation deeply and broadly," Adriane Lentz-Smith, an associate professor of history at Duke University, said.
John Milton Cooper, a professor emeritus at the University of Wisconsin-Madison, told The Wash that Wilson was "always nervous about support in the South" and agreed to segregate federal workplaces after pressure from Southerners in his cabinet.
Cooper, a Wilson biographer, called Wilson's record on segregation "not pretty" but said in a recent interview that Wilson was "not the worst sinner and he was not a particularly unusual sinner in that."
Yellin, who has written extensively about Wilson's segregationist policies, goes further.
"What makes Wilson different from other white progressives who embraced segregation: it's his presidency, right?" Yellin said. "It's the way in which his administration fundamentally changed an American institution — the federal government — and how it treated African Americans."
To Lentz-Smith, who wrote "Freedom Struggles: African Americans and World War I," what makes Wilson's segregationism noteworthy is "how programmatic and committed he was."
"Washington was different after Wilson's presidency from what it had been before Wilson's presidency," Lentz-Smith said, "because [the people in Wilson's administration] decided to make Jim Crow broad and systematic."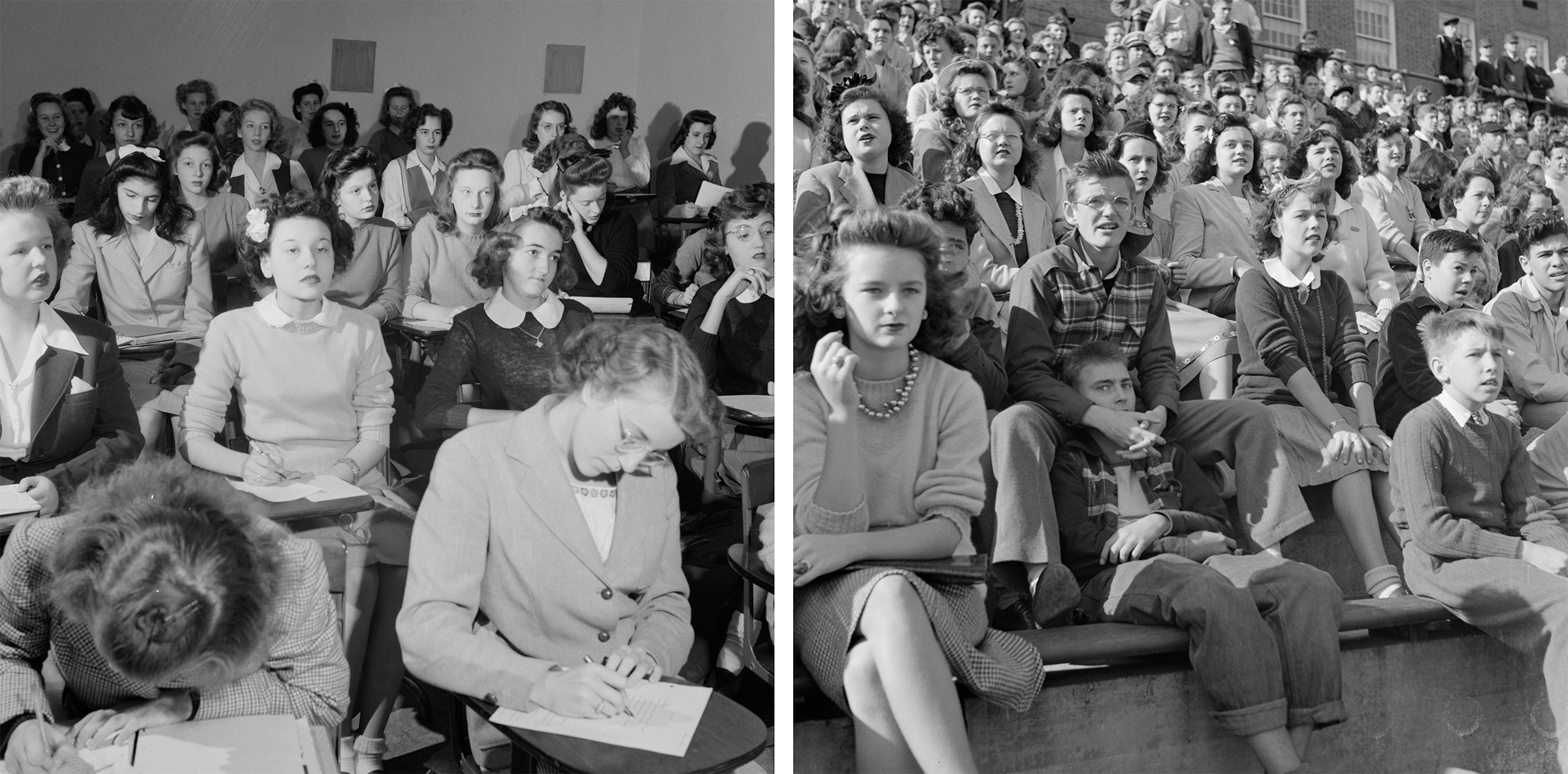 'White complacency'
At the time of its founding — and for years afterward — only white teenagers attended Wilson. The school began integrating after a 1967 court decision, according to Wilson's school newspaper.
Tim Hannapel, a lawyer at the National Treasury Employees Union, graduated from Woodrow Wilson High School in 1977. Hannapel and Wilson parent Judith Ingram met at a talk about Reno, where Hannapel says he suggested changing the name of the high school.
Their fledgling group had its first meeting in June 2018 and called itself the DC History and Justice Collective. It held a forum in February 2019 — in which Flanagan, Yellin and Cooper spoke — and created an online petition that has received nearly 23,000 signatures.
Cooper described the conversation at the time of the event: "It wasn't 'we'll discuss this,' but it's '[here's] how we're going to do it.'"
Hannapel maintains that the name needs to be changed as soon as possible, and has said that he has advocated for the school not to "issue any more diplomas bearing this guy's name."
"There's this complacency, it's a white complacency," Hannapel said.
'That's just not right'
In a recent interview, Hannapel said that it took six months for the group of activists to organize.
"It's incredibly important for us to let people know [about Wilson] in a way that was not condescending, that was not pandering, that was not beating them over the head," Hannapel said.
Cooper, a 1957 graduate of the high school, has been among the most vocal opponents in the high school name change debate.
"It's been a grand old school and I wish it well," Cooper said, "but it's not going to be the same to me without that name."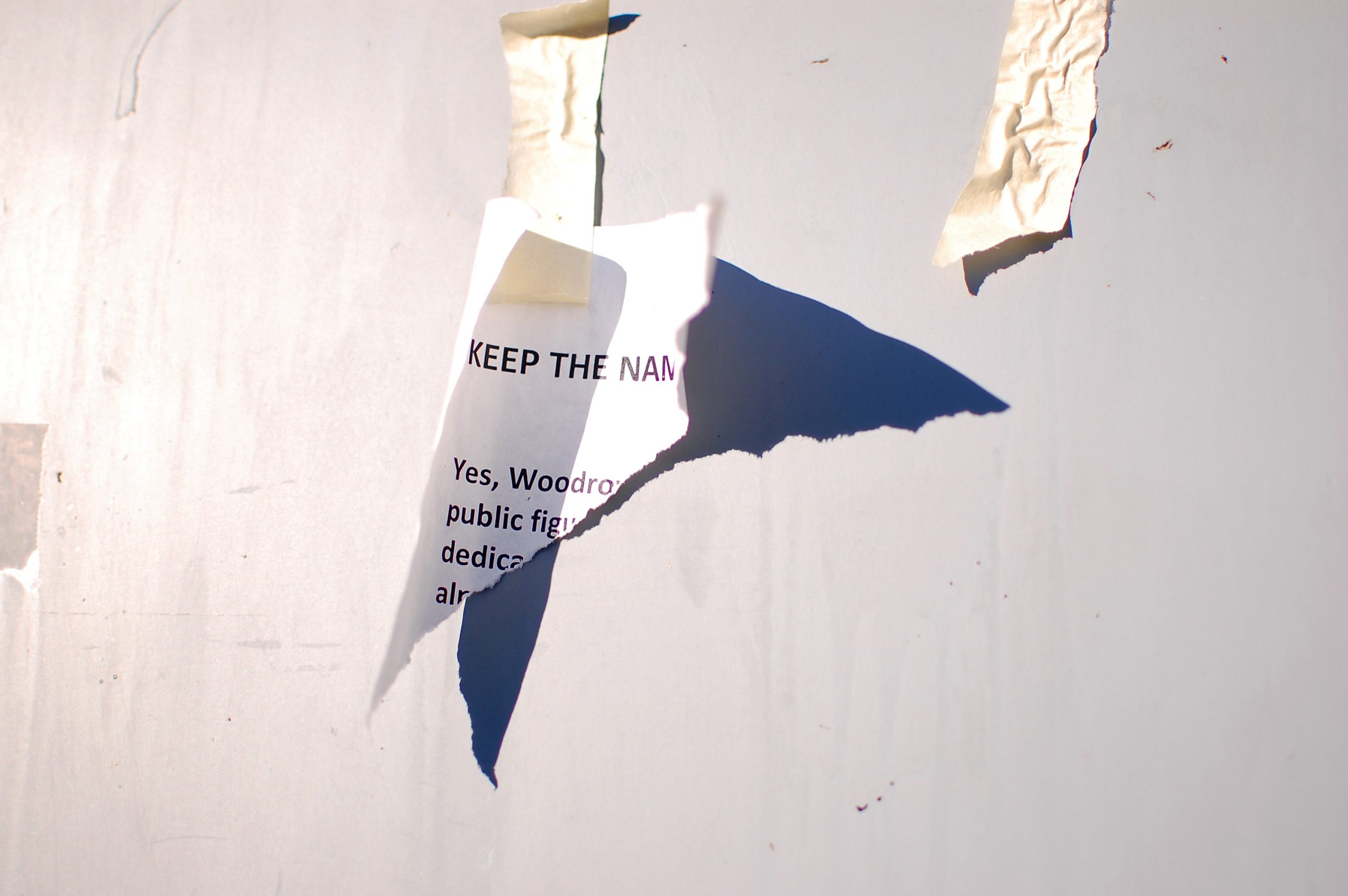 Students have vocally protested the school's current name as well, including by organizing protests near the school, amid the pandemic.
Racquel Jones, a Wilson senior who is the president of the school's Student Government Association, told The Wash that students started looking towards Instagram and activism after the killings of George Floyd and Breonna Taylor this year.
"A lot of students started realizing, 'Hey, Wilson's named after this racist man; why hasn't the name been changed yet?'" Jones said. "'It's 2020, why do we still have Woodrow Wilson as the name of our high school?'"
"And it's made up of a diverse community, there's plenty of people of color, and plenty of black students there, so that's just not right, that's not fitting at all," Jones said of Wilson. Some 29% of the school's 1,900 students last year were Black, according to District statistics.
"So, a lot of students were thinking, this needs to be like this name needs to be changed immediately. And not just to another white person, but it should be named after a person of color." Jones also said that she was trying to get "a lot more student involvement" in suggesting new names for the school.
Meanwhile, Hannapel, the activist, acknowledges that there's still work to do.
He noted that DC Council Chairman Phil Mendelson wrote in a report earlier this month that Wilson was a "great president," outlining his achievements as a progressive Democrat before detailing his racist policies.
The report, which drew objections from Mendelson's fellow DC councilmembers, has since been revised and no longer calls Wilson "great."
"It just reflected that there's more work that needs to be done there," Hannapel said. "That's why I say the new name has 85 years of repair work to do."