Thirty-five aquatic and recreation centers in D.C. will reopen today for the first time since the start of the pandemic. However, Petworth Rec Center will not be one of them.
The Department of Parks and Recreation said only rec centers with the most amenities will reopen in Phase Two. But even after almost three years of planning and renovations, the Petworth Rec Center is not complete, and residents still can't enjoy the outdoor amenities.
In 2017, Mayor Muriel Bowser passed a $2 million budget for renovations to the Petworth Recreation Center. The budget was specifically allocated to a playground, basketball court, field and a new splash pad.
Sarah Gabriel, a member of the community group Friends of Petworth, which pushed for several changes, said the rec center is unwelcoming. She said she hopes Petworth will get the opportunity to renovate the interior as well in the next couple of years.
"Our youth, especially the teenage kids, need a building where they feel it represents how they're cared about," Gabriel said.
The Department of General Services had five meetings before the start of renovations, the last being on Dec. 3, 2019.
Gina Toppin, deputy director of DPR, said the meetings consisted of feedback from the community on their needs and what changes they wanted to see.
In February, Gabriel and other active community members pushed for a last-minute renovation.
After plenty of community feedback, they thought it would be best for kids' safety if DPR used engineered wood fiber instead of poured-in-place rubber on the playground.
"A study came out in D.C. showing the high levels of lead that had been found across the city in what they believed was in that rubber surface," Gabriel said.
The playground was expected to reopen on Memorial Day. However, renovations didn't begin until May 11, though community members expected it would open by the end of summer.
Some community members were told the delay in reconstruction was because of their last-minute request.
However, Toppin said capital plans take time and that there weren't any obstacles in getting renovations complete at Petworth Rec Center, not even from COVID-19.
"Based on the rec centers that were under construction, under renovation and those that we have planned, we don't have any great challenges right now with funding or any interference," Toppin said.
Residents and parents like Alice Mckeon weren't surprised by the wait.
"Everything seems to take a long time in D.C.," Mckeon said.
Though Gabriel believes the park is much needed, she said she admits that the deadline was a bit ambitious.
"Traditionally, DPR rec centers don't meet their construction timeline. I think we all had a feeling it wasn't super realistic," Gabriel said.
Despite the lengthy timeframe, Toppin said her team is "confident that the mayor is dedicated to recreation in the District."
The field and playground are scheduled to be completed by the end of the month, but Toppin said it will be unusable until the end of the year, when the grass is fully developed.
Gabriel said she believes it'll be worth it.
"We need an outside space to safely engage in our neighborhood, and I think it will be huge to have a nice space to do that," Gabriel said.
In the meantime, Mckeon and other parents have been taking their children to play at Sherman Circle, Parkview playground and other nearby parks and fields.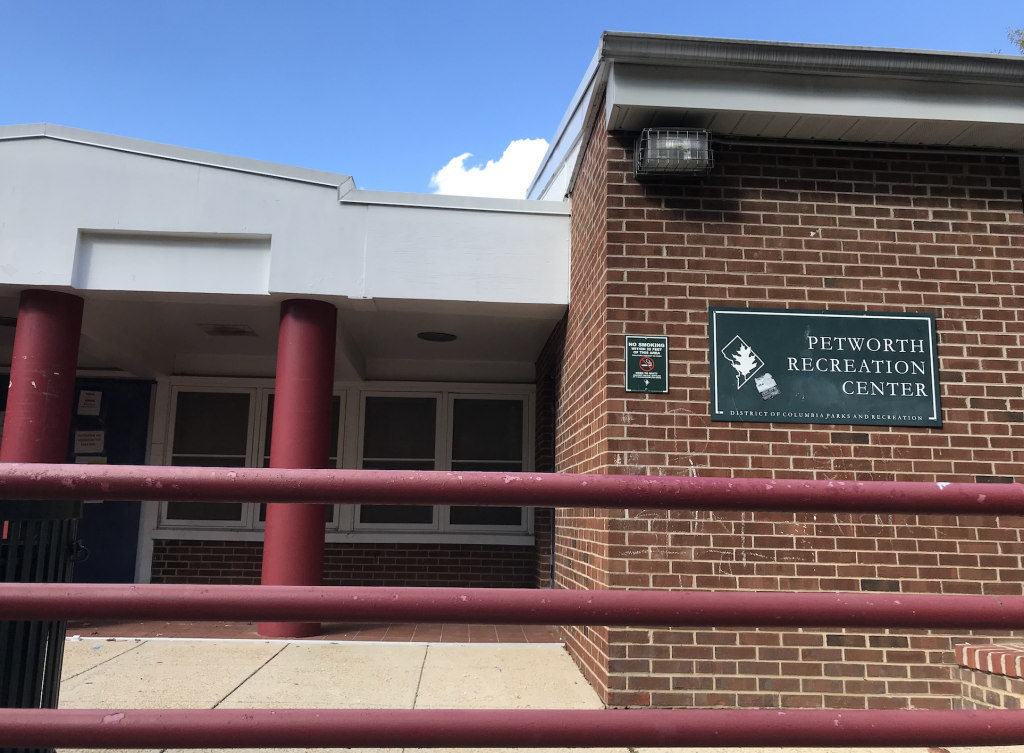 Although there is no definite date for the rec center's reopening, Petworth residents don't have to miss out on programs this fall.
Program registration started on Oct. 1 and all centers are open to anyone who lives in the District.
"We do not limit registration within the District. We prioritize District residents to use our amenities, but I could go to a rec center in the southeast if I wanted to or in upper northwest," Toppin said.
Toppin suggested that Petworth residents take advantage of Raymond or Emery rec center, both of which are less than a mile from the Petworth rec center.
The two are larger centers in the area that offer interactive programs such as cheer, boxing, after-school meal programs, learning hubs and more. 
Fall Program registration is live!Fitness centers and indoor pool reservations are available for DC residents. Reserve your spot at select locations to open for programming and limited services on Tues., Oct. 13. Register today https://t.co/Vg8INFXZQm #DPRPrograms pic.twitter.com/oNwRGQlzNL

— DC Parks &Rec #WhereFunHappens Safely (@DCDPR) October 1, 2020
DPR officials aim to make the District's return to programs as safe as possible by promising frequent wipe downs on high-touch areas by rec staff and the Department of General Services.
Toppin said that in keeping with Phase Two guidelines, guests must wear a mask and be registered to come into the building. She encourages people not to come early to their program. There will also be a separate entrance and exit when possible and no locker room use.