By Brianna Crummy
CHARLESTON, S.C. — Audience members lined up five deep for a chance at a selfie with Democratic presidential candidates during commercial breaks at the CNN Town Hall.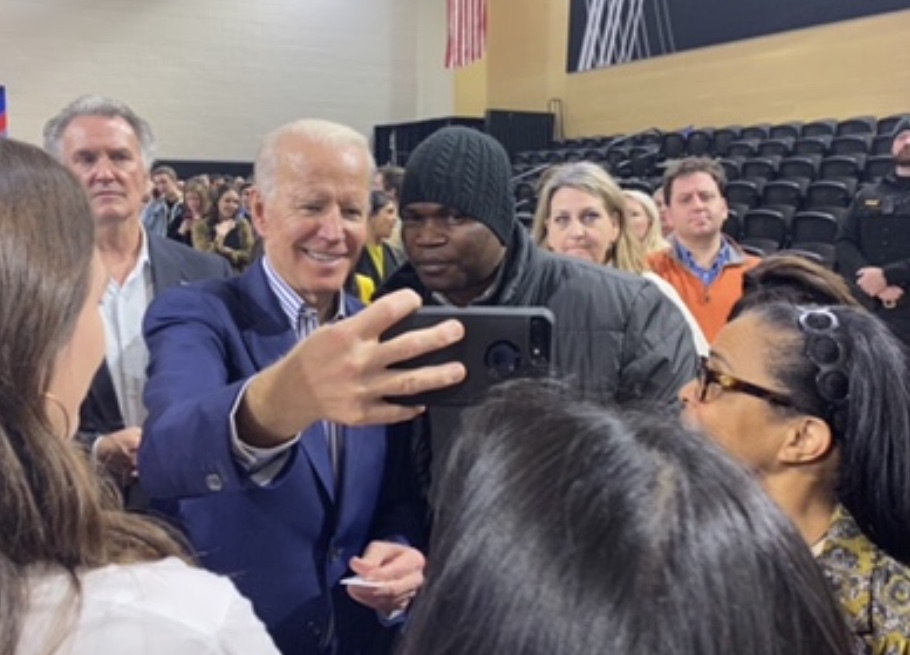 As the moderators finished their last lines on the teleprompter, people sprang from their seats, phones in hand, ready to catch former Vice President Joe Biden or Sen. Amy Klobuchar and Sen. Elizabeth Warren before they made their way off the stage.
Each of the candidates was happy to oblige, some even crouching down. Everyone flashed broad smiles.
The selfie phenomenon was not unique to the Charleston town hall. Candidates have made selfies a standard practice on the campaign trail. Warren prides herself on the record-breaking number of photos she has stopped to take with fans over the course of her campaign.
In January, her staff announced the candidate had posed for more than 100,000 selfies since the launch of her presidential bid.
The selfie lines give voters a brief exchange with a candidate. They can ask a quick question, pass along a message or even tell them what issues matter to them most. But the real power of the selfie lies in what they give the candidates: an opportunity to share a fleeting moment with a voter and show who they are outside of the policy and politics.
"In my mind, especially since the invention of the iPhone and social media, you have had two presidents, Donald Trump and Barack Obama, who have won because they captured attention," said Snapchat's Peter Hamby. "They are on your screens at all times. They are cool. They are exciting. Maybe depending on how you view Donald Trump."