Meghan Smith originally ball-parked the number of people who would attend the Georgetown Visitation School's annual Esprit de Noel Christmas Market Fundraiser at around 1,500 people. 
On Friday, that estimate was smashed as more than 2,800 people swept through the private school campus in the heart of Georgetown to shop and show their support.
Smith, who is the advancement events coordinator for the school and works on these fundraisers, said that they stopped counting after that milestone was reached on Friday and didn't even bother to count on Saturday. This leaves the real number at a higher estimate and potentially over 3,000 people.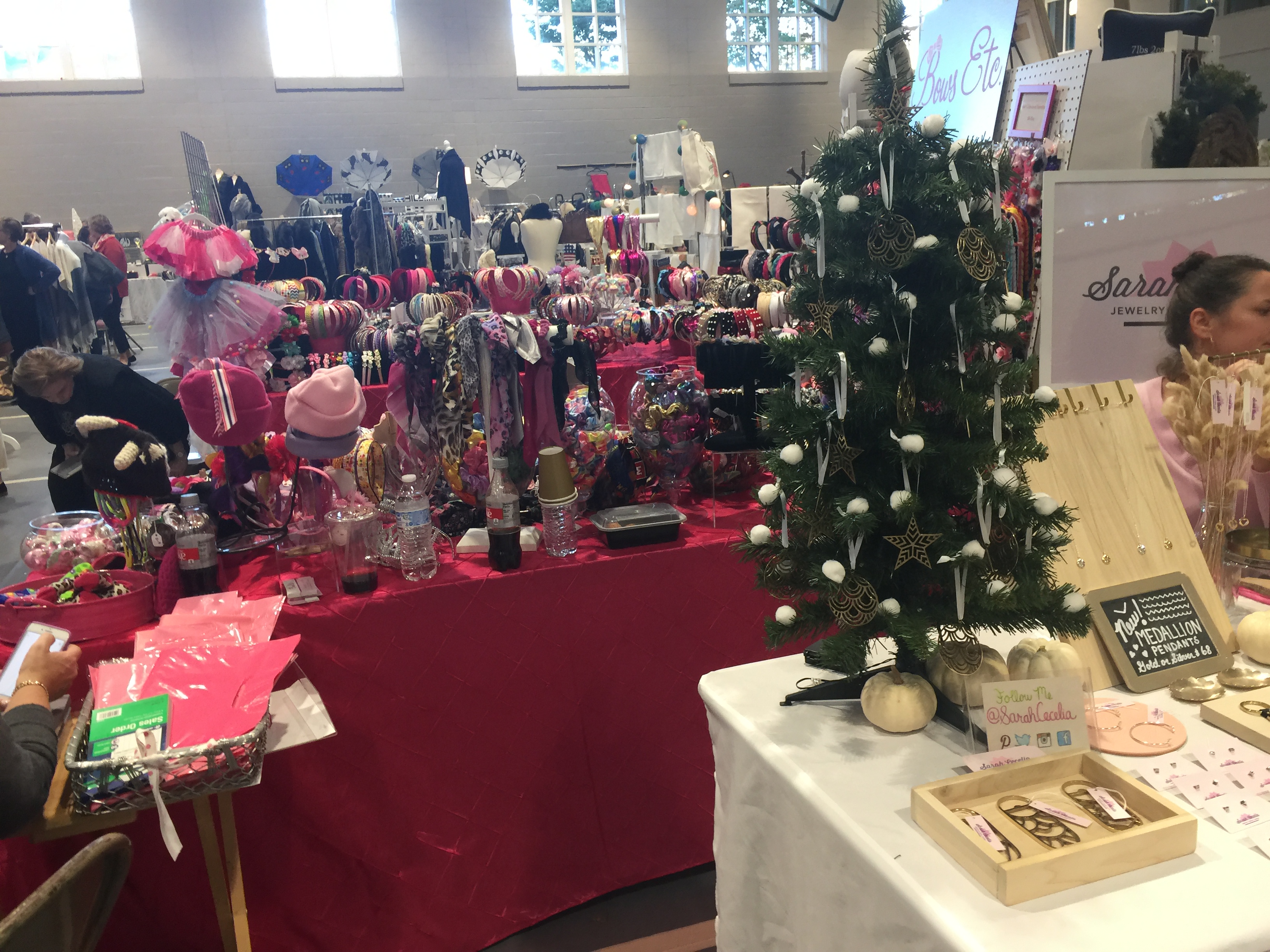 "The whole event ran pretty smoothly," Smith said.
"Smoothly" is one way to put it–the fundraiser featured over 75 different vendors, food trucks, and fresh food options. It also featured a raffle for a brand new 2019 Honda CR-V EX-L from Sheehy Honda in Alexandria, Virginia. 
Limited raffle tickets went for $100 each, and Smith told The Wash that 550 tickets were sold—$55,000 worth, every penny of which goes directly to the school.
And that's only the raffle.
Of those vendors, about 15 were students, who flexed their entrepreneurial muscles in businesses such as photography, art, and slime sales.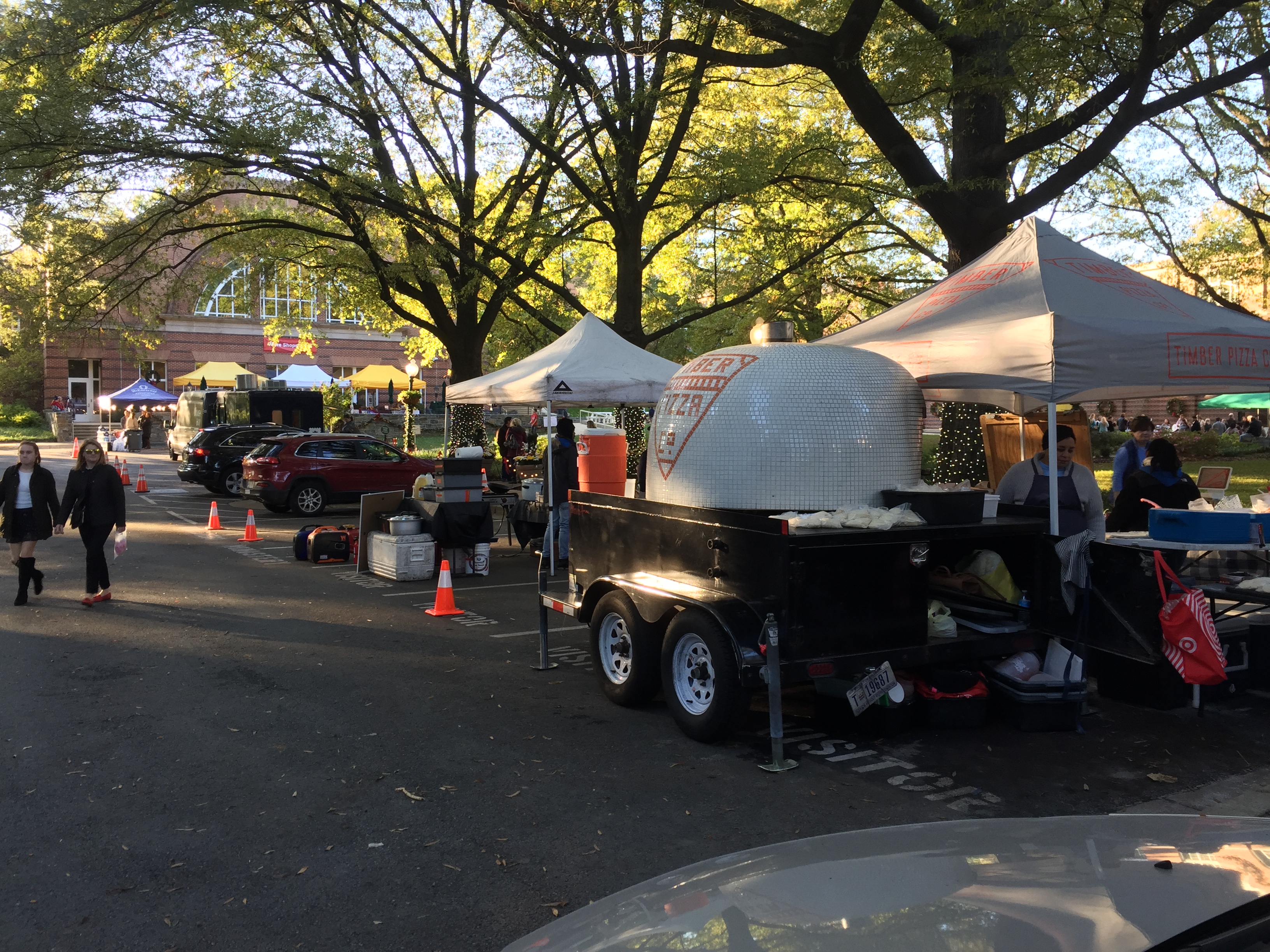 Gabriella Lozano is a freshman at Georgetown Visitation and has been making slime for about two and a half years. She said that she was always interested in making her own money, and the stars lined up well with the event.
"So, it was like perfect timing actually, because I was always interested in making my own money, because I felt like I wanted to do that, so I felt like this was a perfect opportunity for me to make money out of something I like doing," Lozano said.
Maeve Hamilton is a sophomore and started her photography business three years ago. Hamilton also grew up in Georgetown and feels a strong connection to the neighborhood.
"I think Georgetown is beautiful, and I love walking around Georgetown, and I love how like, there's so many different types of people here, and you can walk into one neighborhood and it's totally different from two streets down," Hamilton said.
Hamilton said that the school makes it easy for students to pursue opportunities, and not just limited to business.
"They really encourage us to pursue our extracurriculars, and they have opportunity for us to be student vendors, they send us emails like 'if you want to do this, let us know, and we can help you work it out," Hamilton continued.
The staff are also supportive of student ventures into business. Caroline Handorf, the communications director for the school, said that it was "wonderful" for the students to show what they can do, especially in such a public platform.
"It's spectacular that this offers them a chance to be more visible in our community and in the broader community," Handorf said
Another important goal of the school was to keep tuition "as low as possible."
The money from Esprit will go right to the school's annual fund, and it also comes on the heels of a successful Capital Campaign, in which the school sought to undergo large-scale renovations and construction, including resurfacing a field for turf and growing their endowment. 
Per the Visitation website, the campaign grew the endowment by about $7 million.