As the elections wrap, the air hangs heavy with uncertainty.
Here at the National Mall in Washington, D.C., the figure of Abraham Lincoln gazes across the Reflecting Pool, as if aware that the future of his country is a delicate one, at best.
Last week at Union Station, President Joe Biden shared his own concerns.
"We'll have our differences. We'll have our difference of opinion, Biden said. "And that's how it's supposed to be. But there is something else at stake: democracy itself," Biden said.
Nearly 300 candidates running for state and federal office are considered to be election deniers.  The stakes are high this election.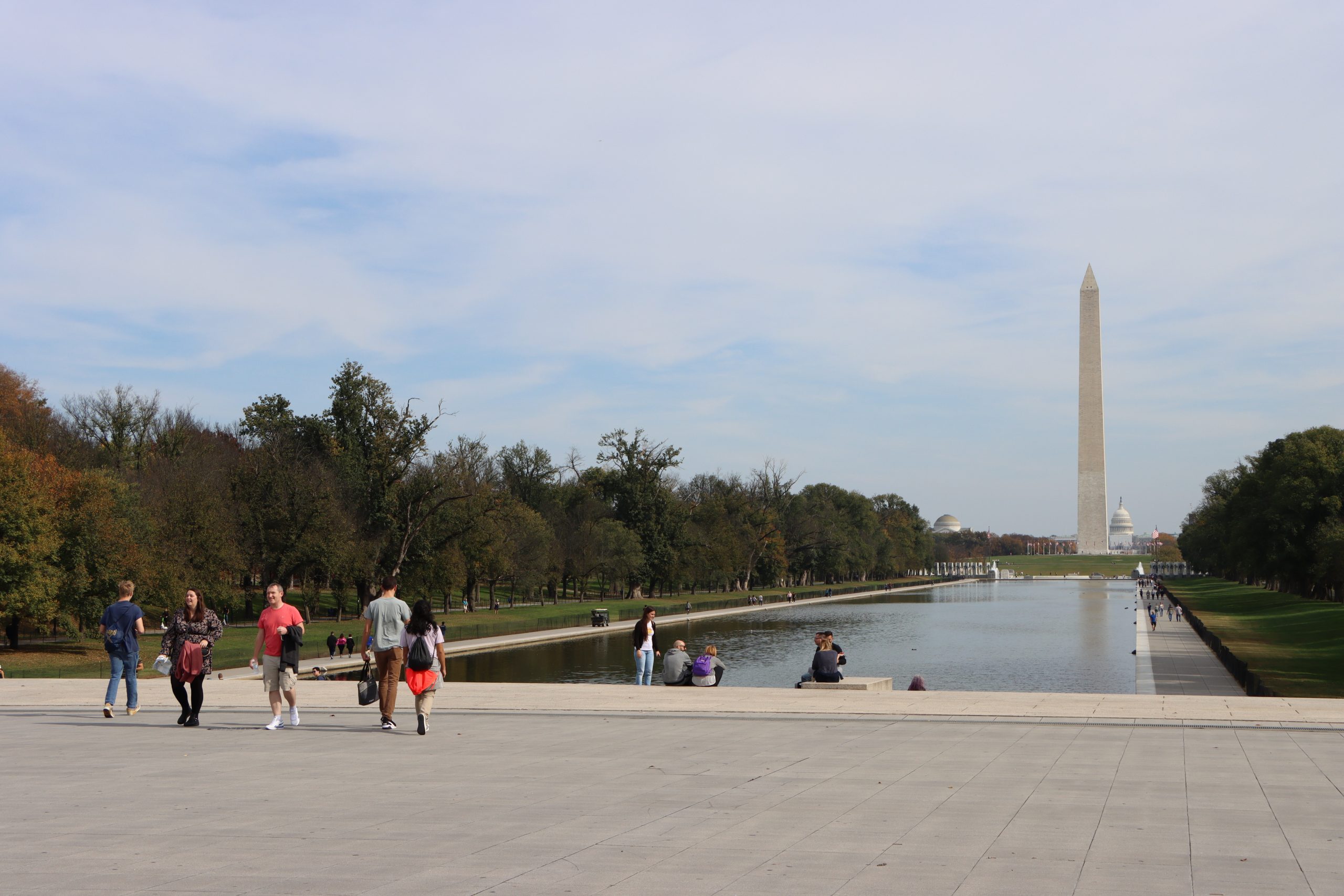 The Wash spoke with Americans on the National Mall about their faith in American democracy and their hopes and concerns for the midterm elections.
Los Angeles, California resident Denise Ruiz, 62, said the current political atmosphere is underscored by confusion.
"The scales are so unbalanced. I just feel that people are uneasy, like, they just don't really know what direction we're going in, Ruiz said.
Ruiz described the uneasiness she has felt since the insurrection in 2020.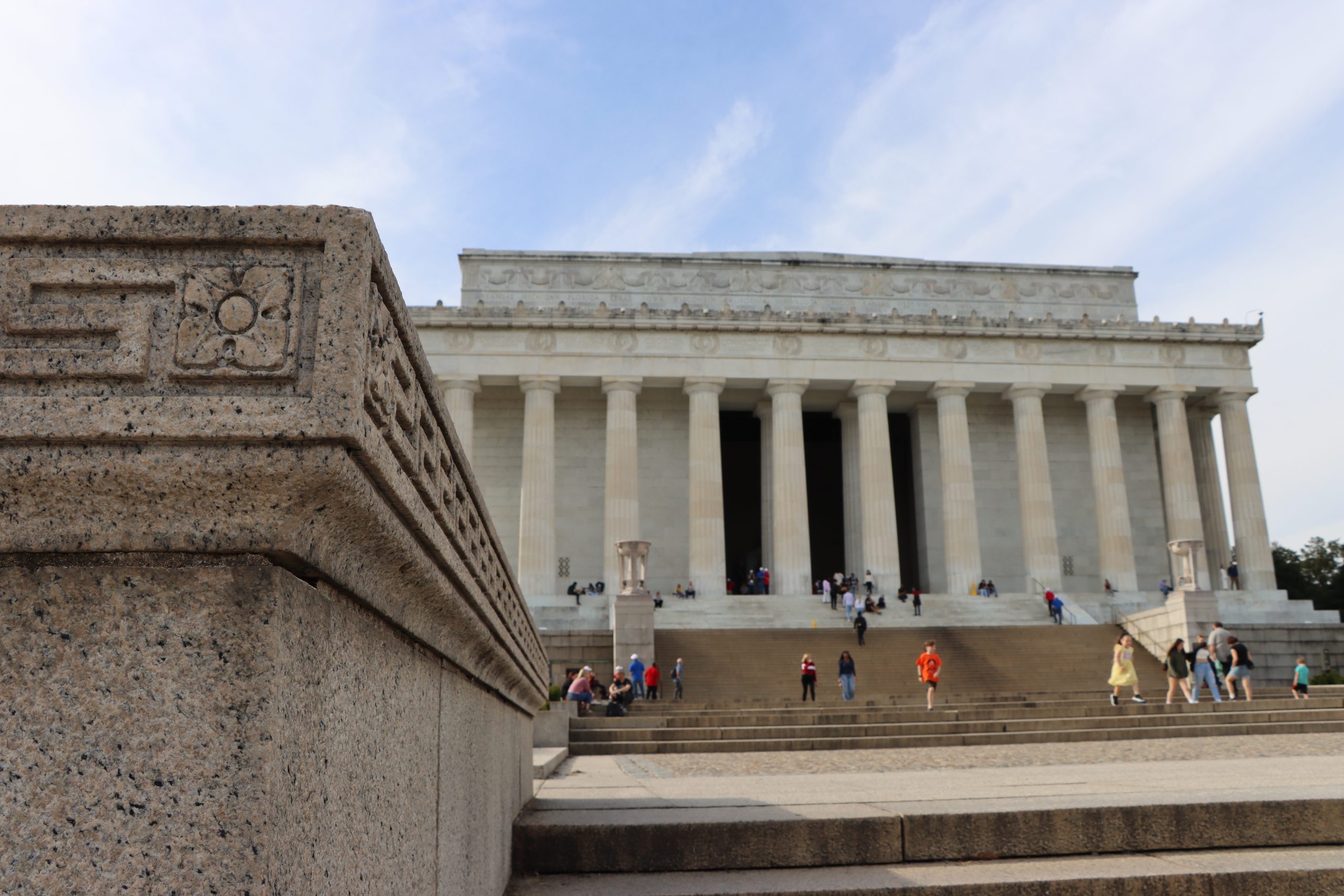 "I was so shocked about that," said Ruiz.
"I would have never thought it was that many people that was really on Trump's side, you know? And that destructive. And it just let it kind of let me know where we are in this time period of the world."

'Broken for decades'
Mike Alshouse, 59, of Woodbridge, Virginia, said division has plagued the American political system for far too long.
"It's been broken for decades," Alshouse said. "I don't know that I have a new hope. I keep getting let down by Congress, because they just don't get along."
Alshouse said that, ideally, the American political system would not be polarized by vastly different political camps, but rather, diversified by the addition of one or more parties.
"There's too much finger pointing, too much blame. If somebody does cross the aisle to make an agreement, then now they're no longer part of that party, and there's too much negativity."
The divisiveness and negativity of American politics has pushed independents, like Gwen Miller, 63, of Los Angeles, to vote as a Democrat.
"I'm all about the truth and helping the people stay above water," Miller said. "Everybody's drowning. COVID didn't help. And neither did the president at the time – didn't help."
Miller, who was visiting D.C. with her friend Ruiz, said that the most important issue for her right now is women's rights but worries that a majority-Republican Congress will hinder legislative progress across the board.
"Democrats keep getting knocked down on everything they try to pass," Miller said. "Biden can't get anything done if he keeps getting the door shut in his face."
Seeking a say
But for Marquette Brooks, 22, it is "not about taking sides. It's about setting the tone for the inevitable future."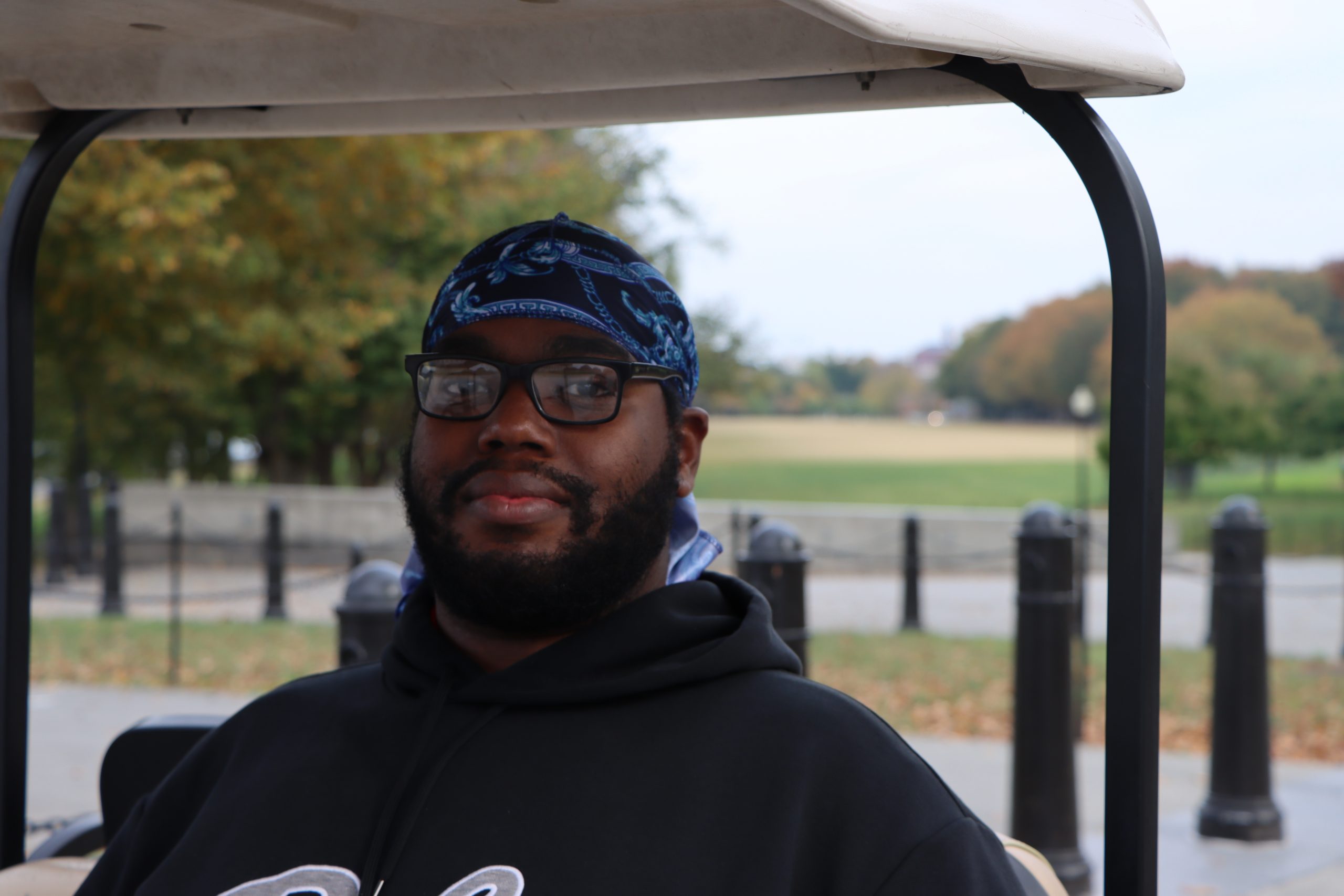 Brooks shared his frustration with representation in the American democracy, arguing that what the electorate needs is more "diversity, not just with race, but also with age, as well."
Brooks' disillusionment is palpable.
"I do have faith in the American democracy. It's just, I feel like we're being led by … the government, Congress, where we're being influenced to vote," he said.
"[Voting] just gives them a strong hunch as to what the American people want. But ultimately, it's still their decision. They could go against us, and we won't have a say in it at all."
For Brooks, the congressional priorities don't reflect those of the American people.
"We're at a point in our lives where it's the cost of living that's troubling, whereas they're more worried about education, climate change, like other important topics, but it's like we can't really get there if the cost of living by itself alone is just skyrocket, right?" Brooks said.
"In my honest opinion, I feel like the electoral college should be abolished. We're all putting forth our votes, but then it's still ultimately their decision."
The lack of representation for the American people, regardless of who is in power, is a concern for New Yorker and Puerto Rican Josue Maldonado, 42, as well.
"I feel like it's bull crap because everybody that is being elected – they got their own agenda. They don't care about us as a country anymore. We're heading into disaster," said Maldonado.
"It don't matter. They're all corrupt. Obviously, our government don't really run our country, it's the rich behind the government."
Choosing a political color
Elizabeth Hartsell, 26, from Charlotte, North Carolina, also worries about the future. When asked how engaged she is in U.S. politics, Hartsell said, "Very engaged – like do[ing] phone banking every year, having an immigrant father who carries around a pocket constitution."
Does she think the democratic system represents the people? "Short answer. No. Long Form answer. Deep sigh, you know?"
Hartsell pointed toward her family standing before the Washington Monument.
"That's my baby niece with my mom. And she won't be able to vote for 17 more years and two months, but, you know, things are gonna start affecting her yesterday," she said. "Four years from now, when she goes into kindergarten, how's her world gonna change?"
"I'm nervous about what her choices are like – her choice to be a DC voter or a Virginia voter," Hartsell continued.
"And her choice to vote like red, blue, purple, or like, I don't know, she doesn't know her colors yet," she laughed. "Whatever that means to her, when she's ready, I just hope she has good options."