In one weekend in May, Moreland's Tavern in Brightwood had about $20,000 in parties booked. 
Owner Matt Croke said a group had bought out the restaurant for a bar mitzvah in addition to three other parties that weekend. But after the pandemic hit, all the events were canceled. 
"It's gone," Croke said. "It's just sales that you'll never see again."  
Restaurants in the United States have lost $165 billion since March, according to a study by the National Restaurant Association. The same study estimated the sum will total $240 billion by the end of the year.
"It's kind of like being dunked in a pool, and you can kinda see the air, you might get a quick breath of air then it's back down again," Croke said.
There have been 11.3 million COVID-19 cases in the United States since the beginning of 2020. Washington, D.C., has seen 19,309 cases, with Ward 4 leading the District with 3,505 cases of the illness.
In Phase 2 of D.C. Mayor Muriel Bowser's reopening plan, restaurants are allowed to operate indoor dining services at 50% capacity, but Croke said he wasn't comfortable with allowing diners inside the restaurant. Instead, Moreland's Tavern has relied on outdoor dining, take-out and now delivery services. 
"It's kind of like being dunked in a pool, and you can kinda see the air, you might get a quick breath of air then it's back down again," Croke said.
Winter ahead
Croke said that Moreland's Tavern may begin to offer limited indoor seating as the weather gets colder in addition to winterizing the outdoor dining area. 
Moreland's Tavern received $6,000 from the District's Streatery Winter Grant program, which assists local restaurants in outfitting their outdoor eating spaces for winter. Croke said his restaurant will use the grant money to buy heaters, tents and other necessities for the outdoor space. 
Croke said even though the grant helps with the initial costs of winterizing his space, there will be some long term costs like increased electricity usage and the cost of propane for gas heaters, if they should use gas.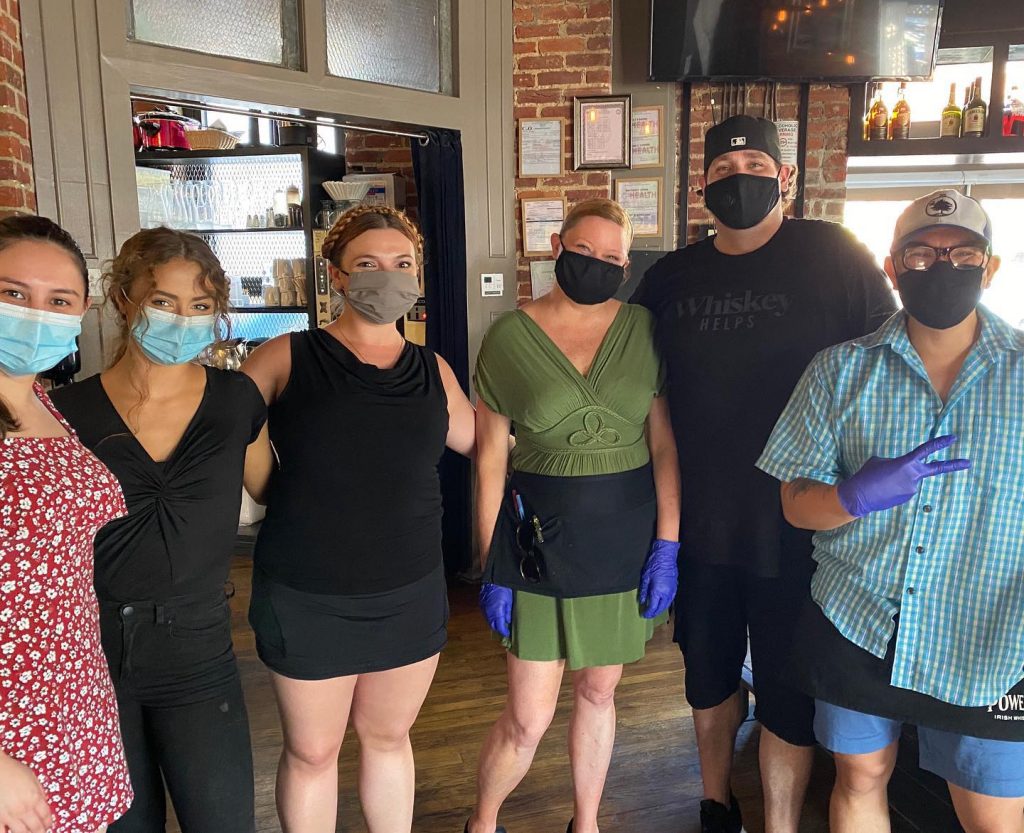 Peter LaPuma, associate professor of environmental and occupational health at George Washington University, suggests that electric heaters are a safer option.
"Propane or kerosene or anything that's going to burn a fuel need not be in the tent at all as a heat source. There is carbon monoxide poisoning and a variety of other related issues," LaPuma said.
With health in mind, Moreland's Tavern will continue to take phone numbers of those who eat on the patio to notify them if there's ever an outbreak at their restaurant.
Library Tavern on 3rd Street in Petworth also received funds from the District's grant program. But Owner Jay Butler said there is a possible downside to a continued emphasis on outdoor seating — longer wait times. 
"We ran into some days where people wanted to sit on the patio, and it's an hour wait, or so," Butler said. "It's expected that as winter picks up and more people come in that one of the restrictions is the number of seats we have on the patio given that we are social distancing."
Despite his concerns, an increase in foot traffic inside the restaurant this past weekend gives Butler a reason to believe people are becoming less fearful and more likely to take a risk. 
"There was definitely a big fear in the beginning of people leaving their house, let alone a restaurant and now even with the spike which is almost twice what it was in April or May, you still see people coming out," Butler said.
The risk factor
LaPuma, the GW professor, said pandemic fatigue could have contributed to an increase in customers willing to eat inside. He said he wouldn't recommend someone risk their health so close to a vaccine becoming available in the next few months.
"If you've made it this far, you've made it nine months without being sick," LaPuma said. "You're already three-quarters of the way, why would you blow it now?"
LaPuma said things like maintaining stable social circles in addition to masks and keeping social distance are still important. He worries that outdoor dining may give people a false sense of security and encourage people to add additional members to their social pods. 
Despite this, restaurant owners like Butler and Ana Quinones, co-owners of the Hitching Post on Upshur Street, said they rarely have issues with customers complying with the CDC regulations.
"Our customers have been awesome. They always comply with face covering and social distancing when they come in and they keep coming, they don't stop," Ana Quinones said.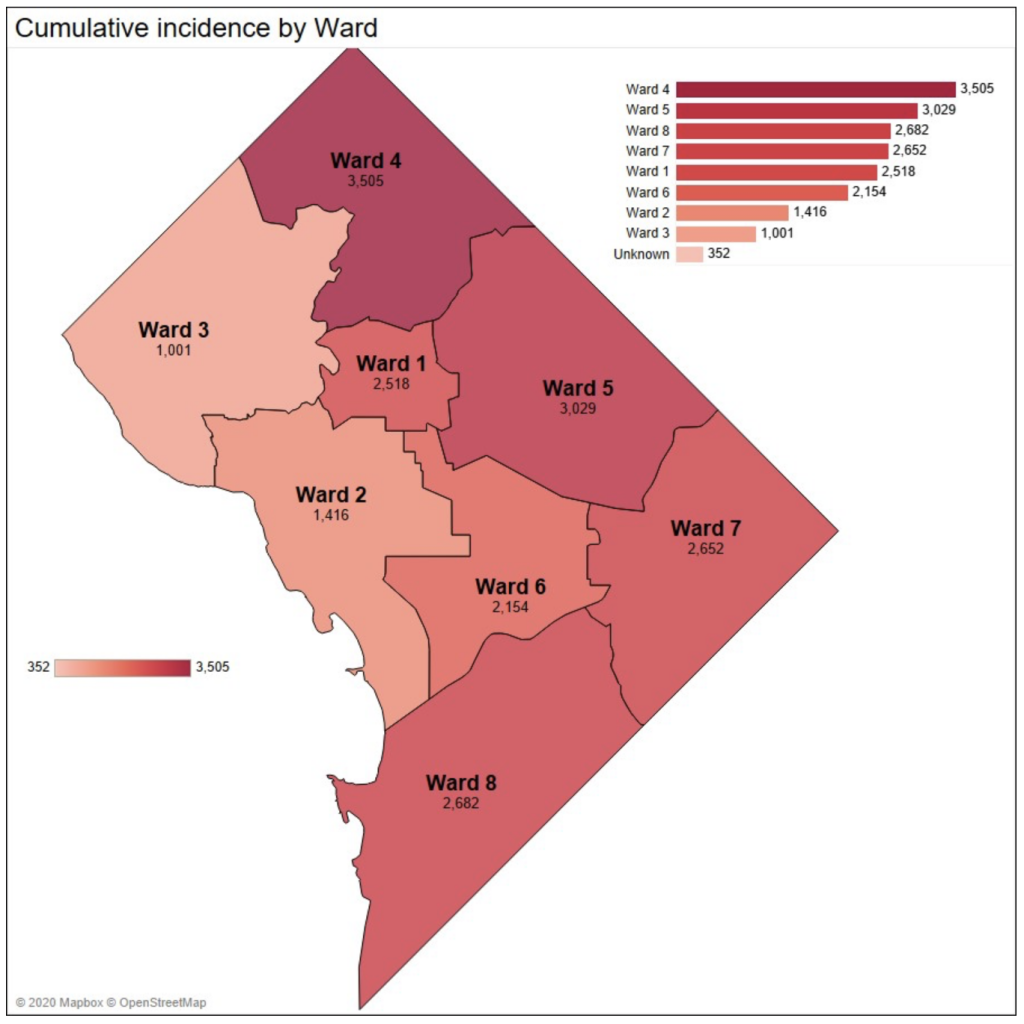 Quinones' approach to winter weather is to winterize her space with a custom tent and heating like others who received the grant. However, while planning for the winter she's thinking of her employees if D.C. goes back to Phase 1.
"We'll continue with delivery and maybe with our own private delivery service rather than the apps and balance out employees," Quinones said. "We'll have one employee at a time to balance out our shifts."
Although hoping for the best, Quinones is almost certain things will change this winter.
"It's going to slow down. It's definitely going to slow down, so we're just bracing ourselves and preparing," Quinones said. "Our employees know they could be cut, so we told them to save their money."
Whether the District goes back to Phase 1 or implements another local lockdown will likely be determined by the number of cases. 
LaPuma said encouraging results from both early vaccine trials indicate that restaurants will see improved foot traffic next summer. In the meantime, LaPuma said restaurants should try to stay afloat this winter with outdoor dining, takeout and delivery.