Two months after Hurricane Maria struck Puerto Rico on Sept. 20, 2017, people such as Ailim Cardona, now 34, moved to the United States, changing not only their address but their ability to vote for president.
Cardona will vote for her first time in the presidential election next Tuesday. 
Three years ago, she moved to Texas in the wake of the hurricane's impact. She and her husband lost their jobs, as a speech therapist and a cook, respectively.
Cardona, who as of October 30 was still undecided on her candidate of choice, said her "homework of this weekend" would be watching the recorded debates and reading about the party platforms. She said that her biggest concern is the health care system and insurance policies — expensive in the U.S. but necessary in the middle of the pandemic.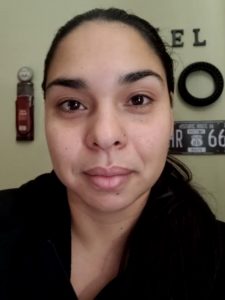 Cardona is currently trying to get her teaching certification in Euless, Texas while working in a daycare center. Her husband is working as a mechanic in a factory. 
She said that he inspired her to vote. She said voting is not only her right but also her duty.
The numbers of native Puerto Ricans in the United States have shifted from September 2017. Almost 160,000 Puerto Ricans came to the United States after the devastating events, according to the Center for Puerto Rican Studies of the City University of New York.
Jennifer Hinojosa, one of the researchers who worked on the report, published in September 2018 along with Edwin Melendez, said that the numbers had shifted again. Native Puerto Ricans coming to the United States have since decreased to pre-hurricane numbers.
The government's Puerto Rico Institute of Statistics reported that 72,000 Puerto Ricans who came to the mainland United States returned four months later.
Not much weight on election results
Part of the smaller numbers is that native Puerto Ricans moved back to wait out the pandemic. A hurricane moved them to mainland U.S.; a pandemic sent many of them home.
"In terms of numbers," said professor Charles Venator of the Puerto Rican Studies Association at the University of Connecticut, the number of "Puerto Ricans that are here don't really make that much of a difference in the United States."
Venator said that Puerto Ricans in states like Connecticut, New York, Texas or Florida do not have much weight on the presidential elections, but they do influence local candidates, for example, city council.
Venator said that the state where Puerto Ricans can have a "potential influence" is in Florida. The study estimated that Puerto Ricans made up 5.9% of the voter population there.
Jeshuan Garcia, now 26, left the island a week after Hurricane Maria and after losing her job in the aftermath. Garcia, who started working for United Way in Lakeland, Florida, said she already voted for the Democratic candidate Joe Biden.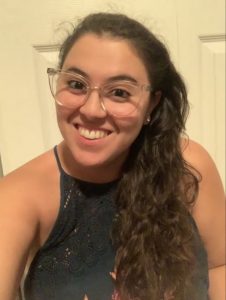 "I agree with the ideologies of both parties in a way," Garcia said. She said that voting for the Democrat candidate would "benefit more in the moment we are living."
About "60% at least, maybe more" of Puerto Rican voters overall are Democrats, Venator said, based on presidential primaries and other events.
The Pew Research Center said that in the 2016 elections, the number of Latino voters grew to 12.7 million compared to the 11.2 million who participated in the 2012 elections.
It isn't easy to nail down specific numbers. According to Venator, many families have consolidated their households by moving in with other family members, and they do not register to vote in their new address.
The pandemic also plays a role because "a lot of people are anxious about going to the polls," Venator said.
Garcia, who voted this year in her first presidential elections, voted in person. She stood in line for approximately 10 minutes, but since she wanted to be sure she was doing her vote correctly, she read the ballot in English and Spanish.
She recalled a lot of amendment questions in the ballots she was given. She voted in favor of the increase of minimum wage, not for her, because it does not affect her directly, but rather the people she encounters as part of her job.
President Trump and María
Christian Ulvert, Florida's political strategist for the presidential Democratic campaign, said Puerto Rican voters are well aware of presidential actions during the hurricane. 
Trump visited the island after the hurricane and, in a controversial public event, threw paper towels to the citizens who went to greet him and First Lady Melania Trump.
Trump tosses paper towels to hurricane survivors in Puerto Rico pic.twitter.com/ACQCaCv7oW

— TIME (@TIME) October 3, 2017
"It's very well documented, the disrespect and the total absence of support," Ulvert said.
Yet the president recently gave Puerto Rico almost $13 billion in funds for the island's recovery three years after the passing of Hurricane Maria, according to several news organizations, including NPR.
Garcia agreed that Trump's interaction with the island and its citizens post-hurricane influenced her vote. He should have thought more about Puerto Ricans,' she said, and about "what they "were going through."
On the other hand, Cardona said that although she does not know which candidate she would vote for, the president's behavior is not a tipping point. She said that she does not think "the attack is with Puerto Rico; I consider it is just a part of his personality."