Construction is underway across the street from the Potomac Avenue metro station, where a new food and beer hall called The Roost will open in February 2020, along with an Italian American restaurant, Caruso's Grocery.
The Roost is owned by the Neighborhood Restaurant Group (NRG), a collection of independent food and beverage businesses in the District and Virginia.
Michael Babin, the founder of NRG, pulled in chef Matt Adler to create a classic sit-down Italian American restaurant to warm up the atmosphere of The Roost.
It is the kind of place where you can expect to find handmade pastas like rigatoni alla vodka, ravioli and chicken parmigiana on the menu.
The idea for the restaurant section of The Roost was inspired by the restaurant Adler's father ran in upstate New York, called Scoozi. The title Caruso's Grocery is a tribute to Babin's grandmother's Italian market in Louisiana.
Babin and Adler traveled to Brooklyn and Manhattan to visit 100-year-old Italian American restaurants and bring back the same food, atmosphere and service to the District.
They want Caruso's Grocery to be "as much a restaurant as a community gathering place."
"It's where people would celebrate birthdays and anniversaries but also unwind after a long day over a glass of wine," Adler said. His vision is a "fun, unpretentious" restaurant offering delicious but affordable food and wine, Adler said.
Adler also plans on hosting cooking classes on the weekends and charity events to support the community.
The Roost itself will be a unique hangout space with food and beer and liquor bars along the perimeter, with seating in the center. Babin is coordinating with small, independent businesses to bring their cuisine and beverages to The Roost.
In the space above The Roost, there will be 167 apartment units.
Impact on Hill East

The 12,500-square-foot development is a 20-minute walk from the deserted Robert F. Kennedy Memorial Stadium.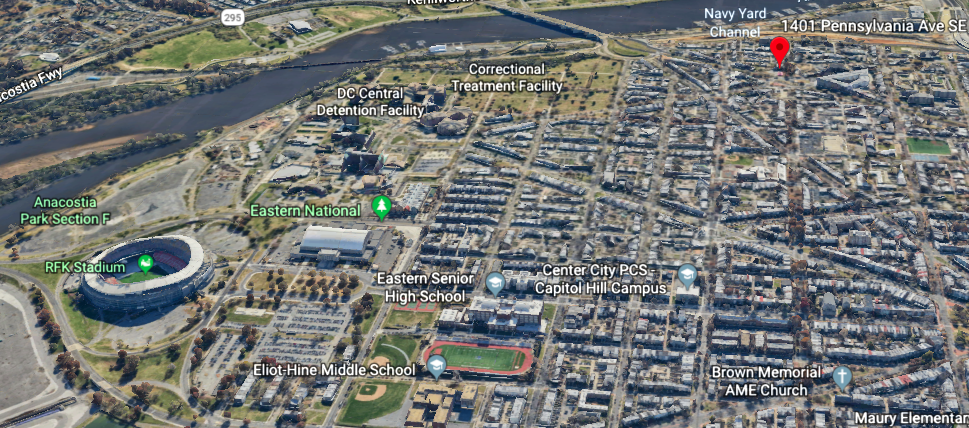 On Friday, District Mayor Muriel Bowser told reporters at the Washington Business Journal that she is still trying to bring the Washington NFL team back to the RFK Stadium area, despite the fact that D.C. Councilmember Charles Allen indicated late last year that residents would rather have affordable living spaces, more local businesses and parks.
Local business owner Nick Dee is also concerned about the impact large businesses like the Washington NFL team stadium or The Roost will have on the Hill East community.
His shop, New York Pizza and Grill Kabob, is across the street from where The Roost will be, and where his business once was for 20 years.
Dee tried to retain his original location with a lawyer, but that got too expensive as well, he said. He had to move his business across the street in 2017, when the property tax was raised.  
While The Roost may bring more business to Hill East, Dee said it might take business away from the two bars that have been across the street on Pennsylvania Avenue for about 10 years, and "these two businesses are already slow."
There are "already only a few customers, and this area is not for dining at all," Dee said.
Dee is also concerned that once The Roost opens it will be "very hard" for his customers to find parking, since it is already hard now, he said.
"But maybe if more people move into those apartments, then there will be more business," Dee said.
Katie Purr, an employee of New York Pizza and Grill Kabob said they used to provide birthday parties for kids in the space across the street, and would help families set up without charging extra fees.
They even dressed up for a princess and pirate party, Purr said.
"We used to watch the kids in this community grow up, but it is less of a community now. There are not as many parks, less greenery" Purr said.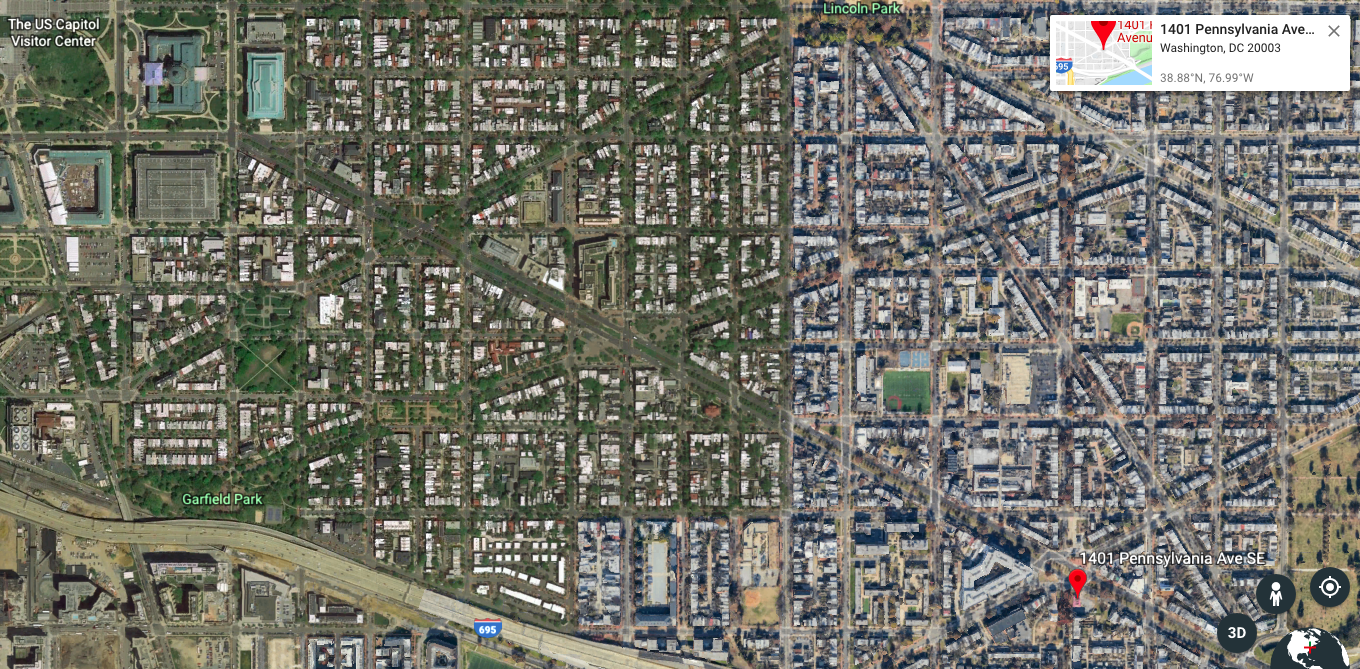 Debra Holmes, a Hill East resident, said she hopes The Roost hires people in the surrounding community, and that they hire "good security," because "vandalism is common in the area."
But Holmes said she worries about the impact of gentrification on people living in cheap housing in the area, even though new developments near Hill East "haven't been too much of a problem." 
"Some people are ready for change, for things to get better," Holmes said.
"It's not about color or race, some people are ready to sit, eat nice food, and meet new people," Holmes said.
Supporting the Capitol Hill Business Improvement District
However, property tax on The Roost will provide more income to the Capitol Hill Business Improvement District's Clean, Safe and Beautiful program, President Patty Brosmer said.
This means new light poles, increased trash can maintenance and flower boxes in Hill East, Brosmer said.
"Their block has been cornered off for some time," Brosmer said. "But having a business open and lively will awaken the whole block."