Green line service between Navy Yard and Southern Avenue Stations was suspended early Sunday morning after a reportedly person jumped in front of an upcoming train at Anacostia Station.
The incident occurred at 7:45 am at the Anacostia Metro Station, off interstate 295 and Howard Road SE, according to Metrorail Info. Shortly after, the Washington Metropolitan Area Transit Authority announced that the service along three stations had been suspended and notified passengers of significant delays.
🚨Customers traveling on the 🟢Line should expect delays. 🚇service has been suspended between Southern Ave and Navy Yard. Shuttle 🚌 have been requested. More information will be provided as details become available. We apologize for the inconvenience.#YourMetro https://t.co/LgdHkkqdAX

— Metro (@wmata) December 11, 2022
While WMATA and Metro Transit Police did not immediately report the person's identity, a WMATA employee who spoke on the condition of anonymity said it is "highly unlikely" the victim survived. She added that the incident happened early in the morning when the station was not crowded, but everyone panicked after seeing the crowds.
"I arrived shortly after the incident and saw crowds and an ambulance," she said. "Then I was told about a suicide attempt, but I'm not sure if he survived."
WMATA has not provided an update on the victim but said that after a surveillance camera review, "the male victim intentionally placed himself in the path of the train."
Two Metro Transit police officers at the Anacostia Metro Station declined to comment.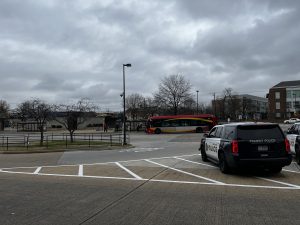 Shortly before 9:00 am, service between Navy Yard and Southern Avenue Stations was reinstated but continued to bypass Anacostia Station for an additional two and a half hours.
The station remained closed for almost four hours as fire trucks and paramedics arrived. The victim was transported to a nearby hospital.
Passengers were provided shuttle buses between Southern Ave and Navy Yard during the station closure.
The station reopened around 11.30 am, and the shuttle bus service was discontinued. Station announcements at Anacostia warned of continuation of delays on both tracks, Branch Avenue and Greenbelt.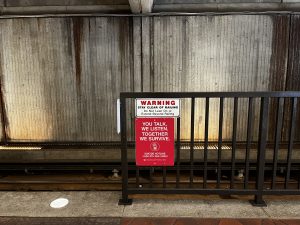 Most District metro station tracks do not have safety railings. Only a small portion of the tracks at Anacostia Station is protected, and it is only erected on the further edge of both tracks.
The D.C. Department of Behavioral Health runs a 24-hour hotline staffed with mental health experts. If you or someone you know wants to talk, call 1(888)7WE-HELP or 1-888-793-4357.