A law guaranteeing students in the District of Columbia the right to an excused absence to vote has left university students in limbo as District officials are unable to clarify who counts.
"We should be able to get that chance [to vote] because we have a lot of work to do ourselves," said Damia Bates, a business administration graduate student at Trinity Washington University, on Election Day.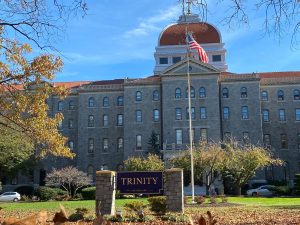 The D.C. Council passed the Leave to Vote Amendment Act in 2020 before the year's presidential election. While the legislation mandates employees have the right to paid time off to vote, it also grants students an excused absence to vote.  
According to the law, educational institutions must provide students with at least two hours to vote in person in any District of Columbia election. Students ineligible to vote in the District also have the right to a voting absence in any election run by the jurisdiction where they are eligible to vote.   
Whether the act applies to university students is unclear, however. 
"I think that's the big question: what did D.C. Council mean by this?" said William Brummett, program manager for co-curricular service at George Washington University.
In the legislation, educational institutions are defined as any school in the District of Columbia Public Schools system, a public charter school, an independent school, a private school, a parochial school or a private instructor. 
The amendment does not clarify if colleges and universities fall under this definition, including if a private university is considered a private school.
"The law is sort of vague on what they define a school as," said Brummett, who works with campus voter group GW Votes.
Spokespeople for the D.C. Board of Elections and the D.C. Council said they did not know if the law applies to university students. The D.C. Council Judiciary and Public Safety Committee, which reviewed the bill in 2020 and expanded it to include students, did not respond to requests for comment. 
Brummett said clarification of the law would help students' interests. Last month, the GW Student Association passed a senate resolution requesting faculty to count voting on Election Day as an excused absence.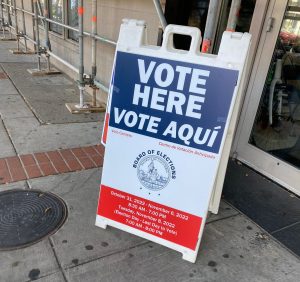 "There's a lot of momentum from our students wanting to have that flexibility," Brummett said.
Voting flexibility is also a priority for Jacob Wilson, an adjunct instructor at American University who works with student engagement group AU Votes. Wilson said students should be given time throughout the semester, not just on Election Day, to discuss the importance of voting and get ready to cast their ballot. 
"We can do more to support students and help empower them to be voters," Wilson said. 
Wilson said not having enough time is one reason college students may not vote, with commitments from class, work, family obligations and extracurriculars potentially being prioritized over voting. 
Students interviewed on Election Day agreed.
"I feel like a lot of people feel like their schedules don't let them vote," said Tyler Anthony, a public relations senior at Howard University. "If the class schedule was taken out of the equation, a lot of people that have nothing else to do would vote."
Regardless of the law, Brummett said universities could empower students by canceling classes every Election Day — not just during presidential elections. Brummett said he would like to see schools in the District emulating Stanford University's Democracy Day, which turns elections into an academic holiday with voluntary events like guest speakers.
"Whether it be through legal action or through universities taking [election] days off, I'd love to see something going forward that gives students more ability to participate," Brummett said.