Lou Maroulis calls it the "tip of the iceberg" – a beautifully manicured, peaceful oasis in the northeast quadrant of D.C. that frames the Franciscan Monastery with vibrant flora. The Franciscan Monastery Garden in Brookland's Ward 5 is open to all visitors, but that access is limited. Past the courtyard, at the edge of the garden, there is a gate. Walk past that gate, and you enter another world.
Honoring its namesake, St. Francis of Assisi, the monastery's garden is more than just a tranquil escape from the noise of the capital. St. Francis was known for his service to the poor and for living a charitable life and was deeply concerned by hunger and poverty. The monastery gives merit to the life of St. Francis by doing just that – addressing poverty and feeding the hungry.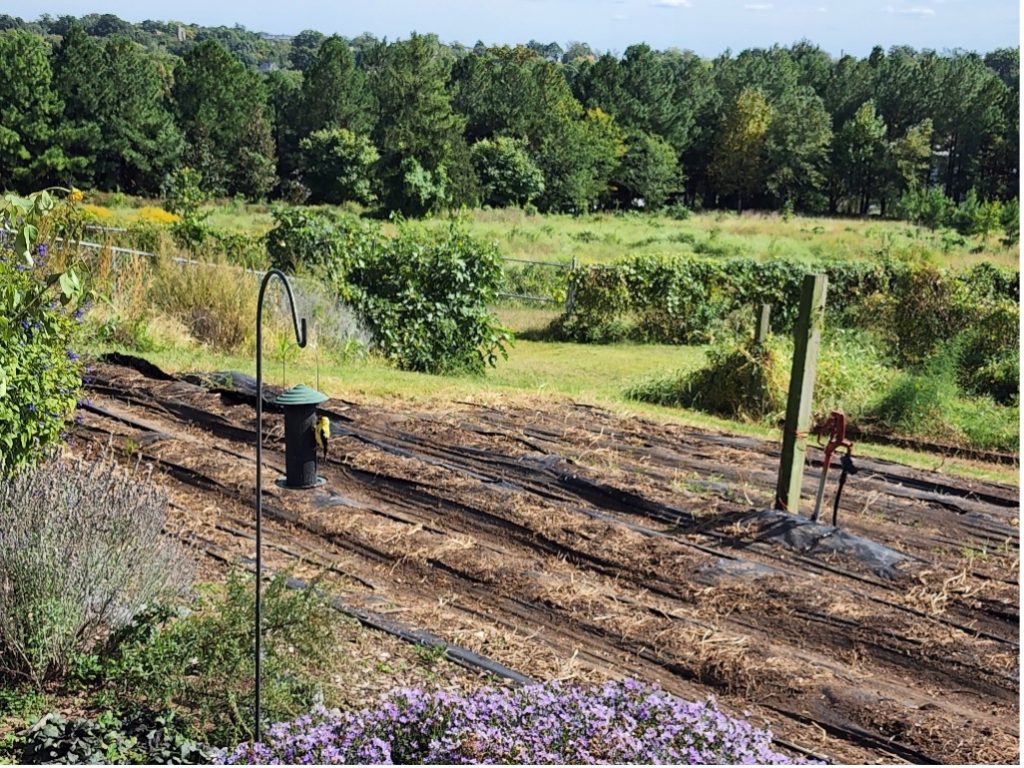 Behind the monastery, rows of vegetables grow amongst the fields of the monastery's farm, and fruit trees dot the orchard nearby. Apples, peaches, pears, plums, sour cherries, mulberries, pecans, crab apples, and papaws are several of the fruit varieties grown on the farm. The Franciscan Monastery Garden Guild, of which Maroulis serves as chief executive officer, has plans to expand the orchard.
An apiary buzzes with activity beside the farm's barn, as bees busily build their combs to make honey that will be harvested and strained and poured into glass jars for sale.
Aside from honey, nothing is for sale.
In fact, the farm produces 5,000-6,000 thousands of pounds of food every year and freely contributes 100 percent of the produce to a network of food banks and other charitable organizations that work to provide meals for communities living in the city's food deserts, particularly in Wards 5, 7, and 8.
Maroulis said that larger organizations, like D.C. Central Kitchen, can haul as much as 500 pounds of produce at a time.
According to D.C. Central Kitchen's chief development officer, Alex Moore, the organization prepares roughly 10,000 meals a day.
"We are a city that is marked by significant disparities [in our] economic prosperity, health, and well-being, by the social determinants of health in different communities. And all too often those lines are, by and large, demarcated by race. The color of your skin and your zip code has a major influence on your physical well-being and your food security and your economic fortunes here in Washington, D.C.," Moore said. "If you look at the farthest corner of southeast D.C. in Ward 8, and the farthest corner of upper Northwest D.C…there's a 21-year difference in life expectancy, which is just a staggering reality."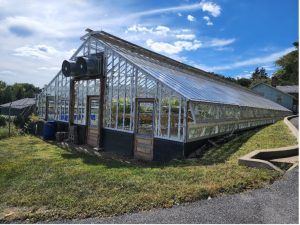 In fact, food insecurity affects approximately 33 percent of people in the D.C. area, according to the Capital Area Food Bank's 2022 Hunger Report. And while the issue of food insecurity in D.C. is well known, the need for food provisions has surpassed pre-COVID-19 levels and rising food prices and fuel costs have contributed to a greater and more desperate need for regular access to nutritious food.
To fill these gaps, many faith-based organizations have stepped forward. The concentration of these institutions in the Brookland neighborhood offers extra avenues of support.
"There is a level of devotion that we see with our friends in the monastery," Moore said, noting that the Franciscan Monastery donates all of the produce they provide.
"They are so consistent; they are so receptive to feedback. They are so intentional in the way that they plan and arrange what it is that they're doing so that they can have the maximum benefit to the community. And I think that that is something that makes them really a leading partner in that regard. They are so responsive; they really want to make sure that the effort and care they pour into growing – which, in itself, is sort of an act of fellowship – is also manifested in the end quality and highest and best use of what we then do with that donation. And so, I think that that speaks to their character and their commitment to service."
D.C. Central Kitchen works with the Edlavitch Jewish Community Center of Washington, D.C. and Hindu American Community Service, Inc., as well as other faith-based institutions to provide and prepare nutritious food.
But as Brandon Vaidyanathan, a professor of sociology at the Catholic University of America, explained, faith-based organizations cannot tackle D.C.'s rampant food insecurity on their own and should not be perceived as the solution to this growing, structural issue.
"That being said, I think it's really crucial to have band-aids when the social fabric is really being stretched or torn or when people are hurting," said Vaidyanathan.  "The network-based nature of this [i]s not just one organization trying to tackle the problem. The monastery is one example of an organization that's growing the produce…but if you go to Catholic Charities, they have multiple other sources from which they're getting produce."
The ability to form an organic network of organizations to collect and distribute produce from multiple sources – such as the Franciscan Monastery Garden – is one key aspect of the success that faith-based organizations have had in helping to reduce food insecurity.
"The thing about faith-based organizations is they have a lot of this motivation to feed the hungry, right? It's part of their religious obligations," Vaidyanathan said. "All sorts of religious traditions do this."
Vaidyanathan referred to other establishments like Sakina Halal Grill in Mt. Vernon Square whose owner, Kazi Mannan, is driven by a passion rooted in his Islamic faith.
Maroulis pointed to the wealth of intimate knowledge these faith-based institutions have about the communities they serve and highlighted that they also have access to thousands of volunteers, making them particularly successful when it comes to outreach.
Both Vaidyanathan and Moore reiterated that at the heart of these institutions, there is a passionate commitment to service. And while fully addressing and fixing systemic food security and poverty is an enormous feat requiring comprehensive policy change and much greater financial support, faith continues to feed the hungry in the nation's capital.