Elevators are a daily part of life for many District of Columbia residents, with many multi-story office buildings and large universities across the city.
While most people trust they are functioning properly with inspections happening on a timely cycle, inspection records tell a different story.
250 records were analyzed from 12 different universities across the District, including American University, Georgetown University, and George Washington University.
The records revealed hundreds of violations including recurring issues and expired certificates. But just as eye-opening, the records revealed missing inspection reports for recurring years.
According to the Department of Consumer and Regulatory Affairs, some common issues found during inspections are expired certificates, faulty phones, and broken alarm bells.
When inspections fall behind, these issues become more common.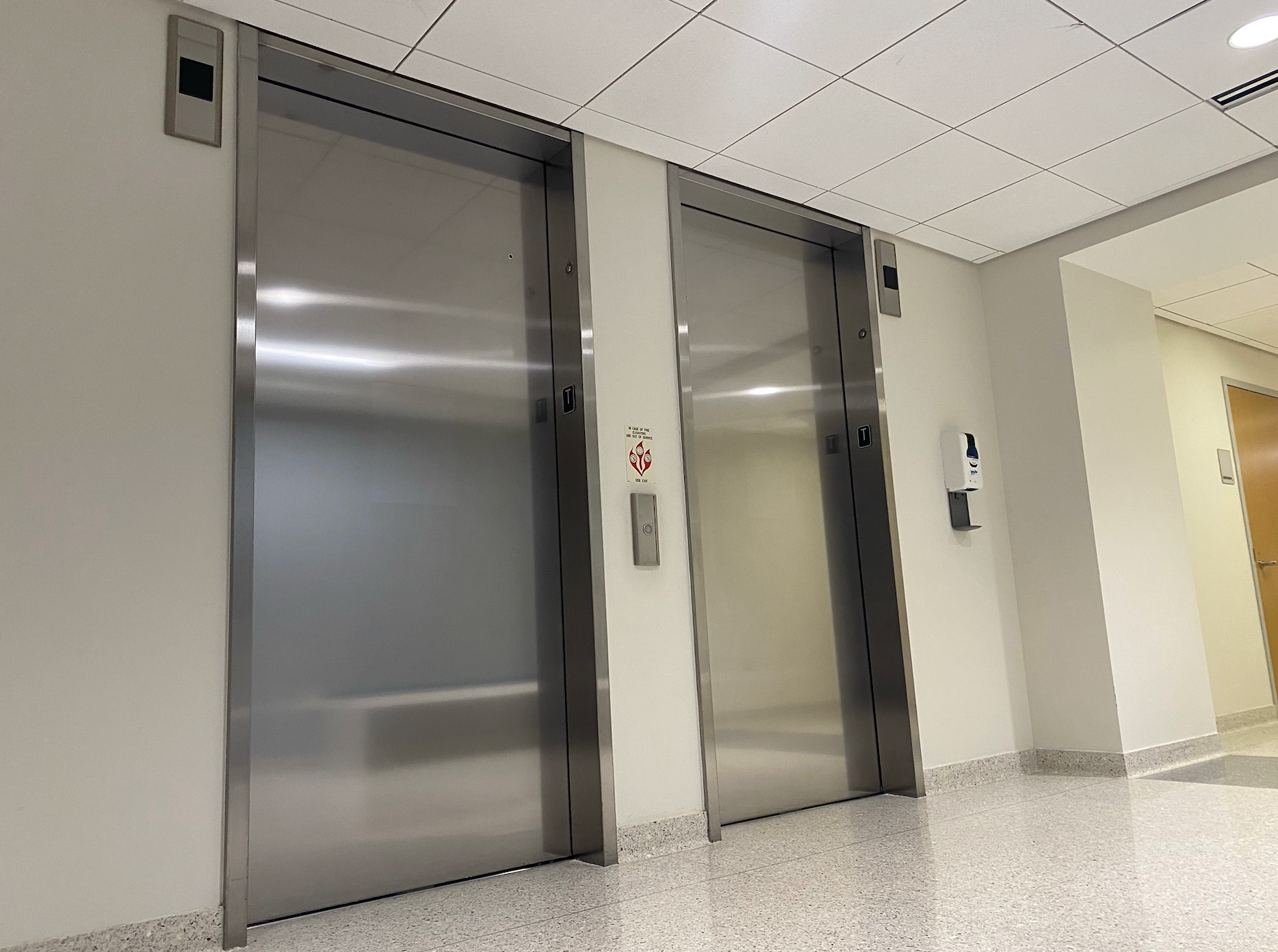 In the wake of the COVID-19 pandemic, elevator inspector Joe McAnulty said inspections fell behind for many independent elevator inspection companies.
"The pandemic pushed everything behind," McAnulty said.
Due to building closures, inspectors had a harder time getting in to complete inspections. Public safety also played a role in these delays, with most elevators leaving no room for the CDC's recommendation of 6 feet of social distance in between inspectors.
Many records demonstrated this flaw in the system, with both American University and George Washington University missing records altogether from 2020 and 2021.
The DCRA specifies that elevators must be inspected twice a year, with few exceptions.
The certificate of inspection must be renewed every 24 months and displayed in the elevator to inform the public that each unit is up to date.
McAnulty said that when inspections fall behind, more issues tend to arise.
"Things fall through the cracks. I don't think inspections get the attention they need," McAnulty said.
Some of the most commonly found in records from 2018-2021 were recurring violations of the same unit, lack of timely repairs of violations, and missing certificates.
Two of the most frequent violations were broken phones and alarm bells, both issues that McAnulty said can be life or death.
When reaching out to independent elevator inspectors in an attempt to fill the holes where records were missing, they responded that records cannot be provided until they are reported to the DCRA.
Neither District regulators nor the team of outside inspectors hired to review elevator safety could provide an answer if inspections were skipped.
McAnulty said this is another process that has drastically fallen behind during the pandemic as well.
He said missing records don't necessarily mean that the inspections didn't take place, but the public has no way of knowing without the records available to hold them accountable.
Evan Taylor said she was shocked to hear about some of the oversight after she was stuck in an elevator years ago.
"For 6 months I only used the stairs. I was afraid I was going to get stuck again," Taylor said.
When Taylor was stuck, she tried to use the emergency phone to get out, and it did not work.
Taylor said she looks for the certificate of inspection and wonders if the phone works every time she uses an elevator.
Inoperable phones tend to be one issue that is recurrent in many elevator inspection records, with many violations popping back up year after year.
One record showed a phone at Georgetown University was deemed inoperable in 2018, in the 2021, the phone proved still unworking.
Taylor said she feels strongly that inspections are kept up to date after her traumatizing experience.
"I think it's important for people to know that what they are getting into is safe. I think it is important that the things that people use every day and put their trust into are being inspected," Taylor said.
After a violation is found in an elevator, the DCRA designates 30 days to ensure that it is fixed.
Multiple records show that often, these reinspections take months to correct, despite the designated time frame.
At Bay Atlantic, a record in 2021 found a variety of issues like broken alarm bells and disconnected phones. Though the inspection agency has 30 days to fix the issue, records revealed that it actually took more than two months to resolve the issues, creating a dangerous environment for users.
Michael Warren is another frequent elevator user who was frightened to hear about these problem areas and that the DCRA fell behind during the pandemic.
"There is an assumption that we make when an elevator appears to be in use that it is safe," Warren said.
As a fitness center employee at the University of the District of Columbia, Warren said he uses the elevators daily to move equipment and get to the gym that is several floors down.
Warren also emphasized the importance of working elevators for his colleagues that have a mobility issue.
"A lot of people with disabilities rely on elevators when they can't maneuver stairs and escalators," Warren said.
Warren said he would like to see these inspections pick up across the board to ensure the safety of the people who use them.
"It is critically important that these things are maintained and maintained well."