Dozens of family members and loved ones of victims of the opioid epidemic rallied outside the Department of Justice Friday calling on Deputy Attorney General Lisa Monaco to investigate the Sackler family for their role in the crisis.
The Sackler family owns Purdue Pharma, the producer of OxyContin, the controversial drug at the center of the opioid crisis.
The demonstrators began the rally by chanting, "DOJ prosecute, DOJ prosecute." Activists held up a large Lisa Monaco banner demanding her not to shield the Sackler family from prosecution.
Listen to protestors chant demanding the DOJ to prosecute the Sackler family.
OxyContin is stronger than morphine and is largely responsible for the opioid crisis in the United States, which claims the lives of more than 100 people a day, according to the CDC.
Protesters, most of whom were parents or family members of victims of opioid addiction, held posters of their lost loved ones. One sign read "Oxy profits cost lives; Purdue: The American cartel."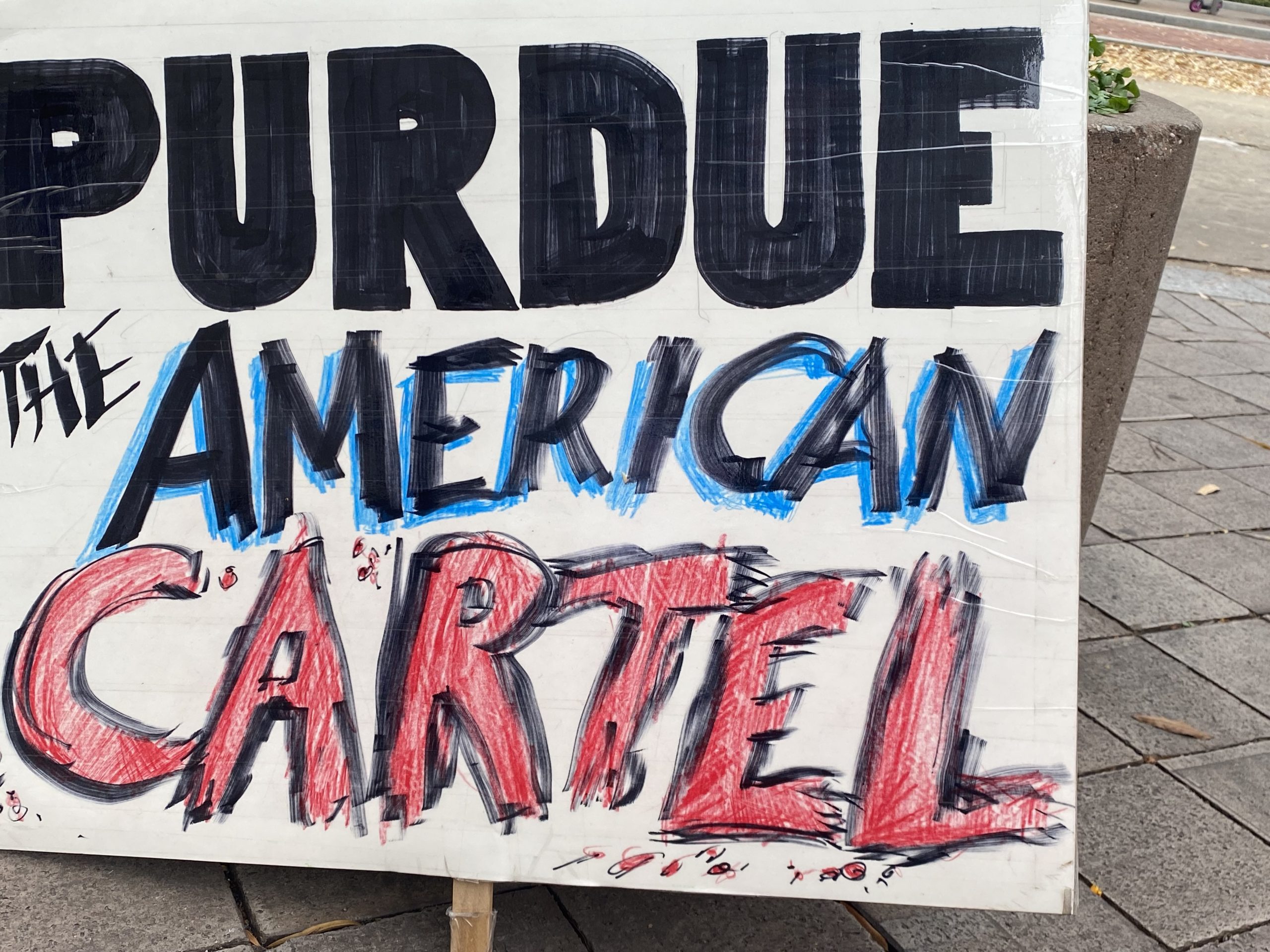 Danny Strong, a showrunner for the Hulu series Dopesick, a movie that depicts American struggle with opioid addiction, was a guest speaker at the rally. Strong called on Monaco to investigate the Sackler family. Monaco announced in October earlier this year that the DOJ would focus on white collar crimes. Strong said the Sackler's role in the opioid epidemic family should absolutely be considered a white collar crime.
"We have a white collar case for you that demands actions by you and the Justice Department," Strong said.
Strong said the Sackler family has caused too much harm and should be held accountable.
"It is undisputed that Purdue pharma invested in a multi-decade scheme to profit by poisoning American citizens to OxyContin, accusing hundreds of thousands of deaths in untold daily horror for the addicted and their families," Strong said.
In a 2020 federal prosecution and settlement with the Sacklers, the Department of Justice announced that Purdue Pharma's prescription opioids led to the nation's addiction and charged them more than 8 billion dollars.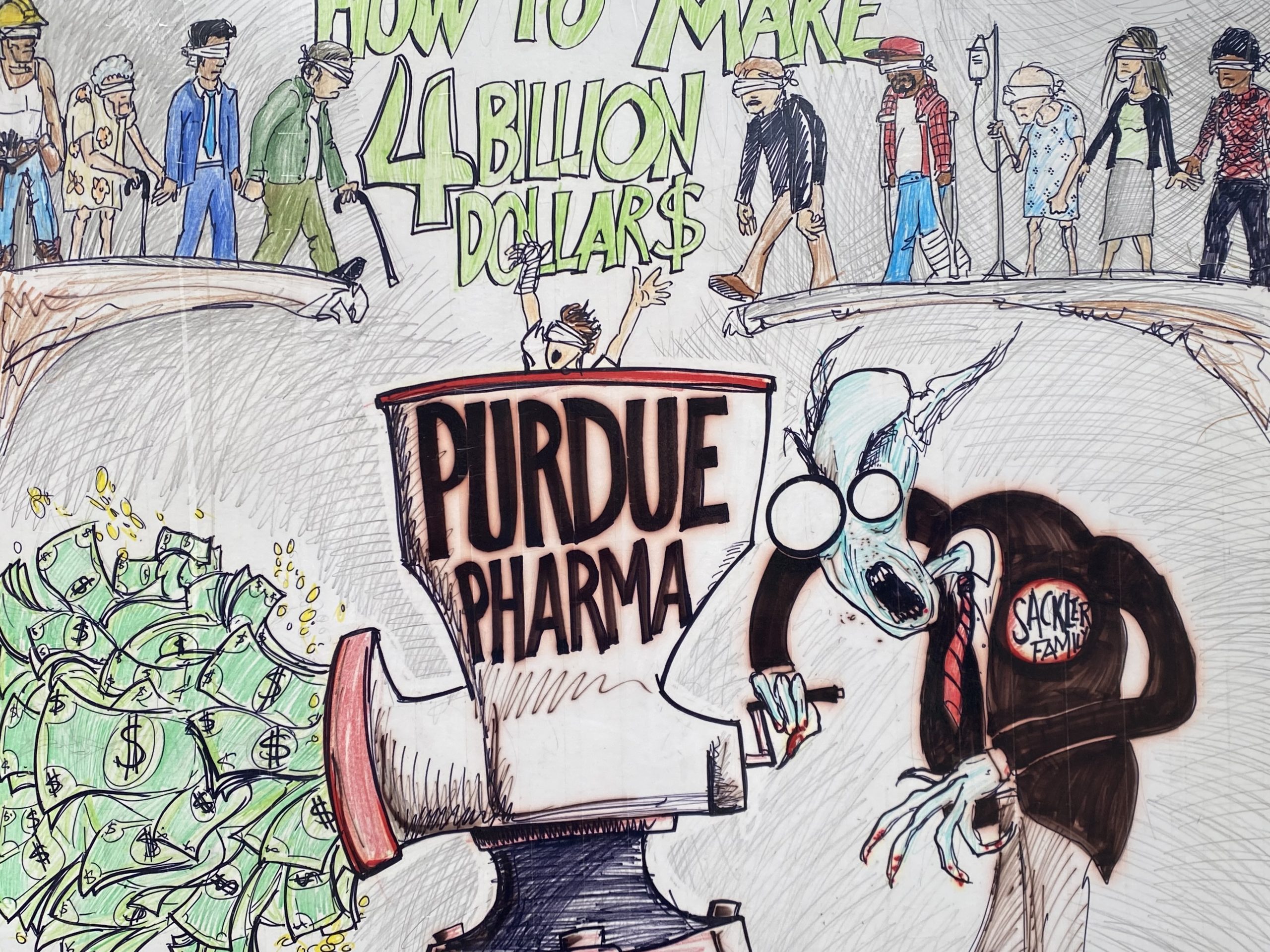 Strong also said Purdue Pharma used an untrue sales pitch to market OxyContin.
"So much of the data they gave to doctors, patients, hospitals attesting that the drug was not addictive, so much of this as we now are dishonest," Strong said. According to the 2020 Sackler settlement, Purdue Pharma put money prioritize money over the well being of patients.
Strong said Purdue created fake studies to better market the prescription drug. According to a 2009 study published in the American Journal of Public Health, Purdue sales representatives marketed OxyContin as a drug with a risk of less than 1%.
"More than 700 thousand dead, millions of American families have been destroyed, millions more left in poverty and despair, lost in a cycle of addiction that they still struggle to free themselves to this day," Strong said.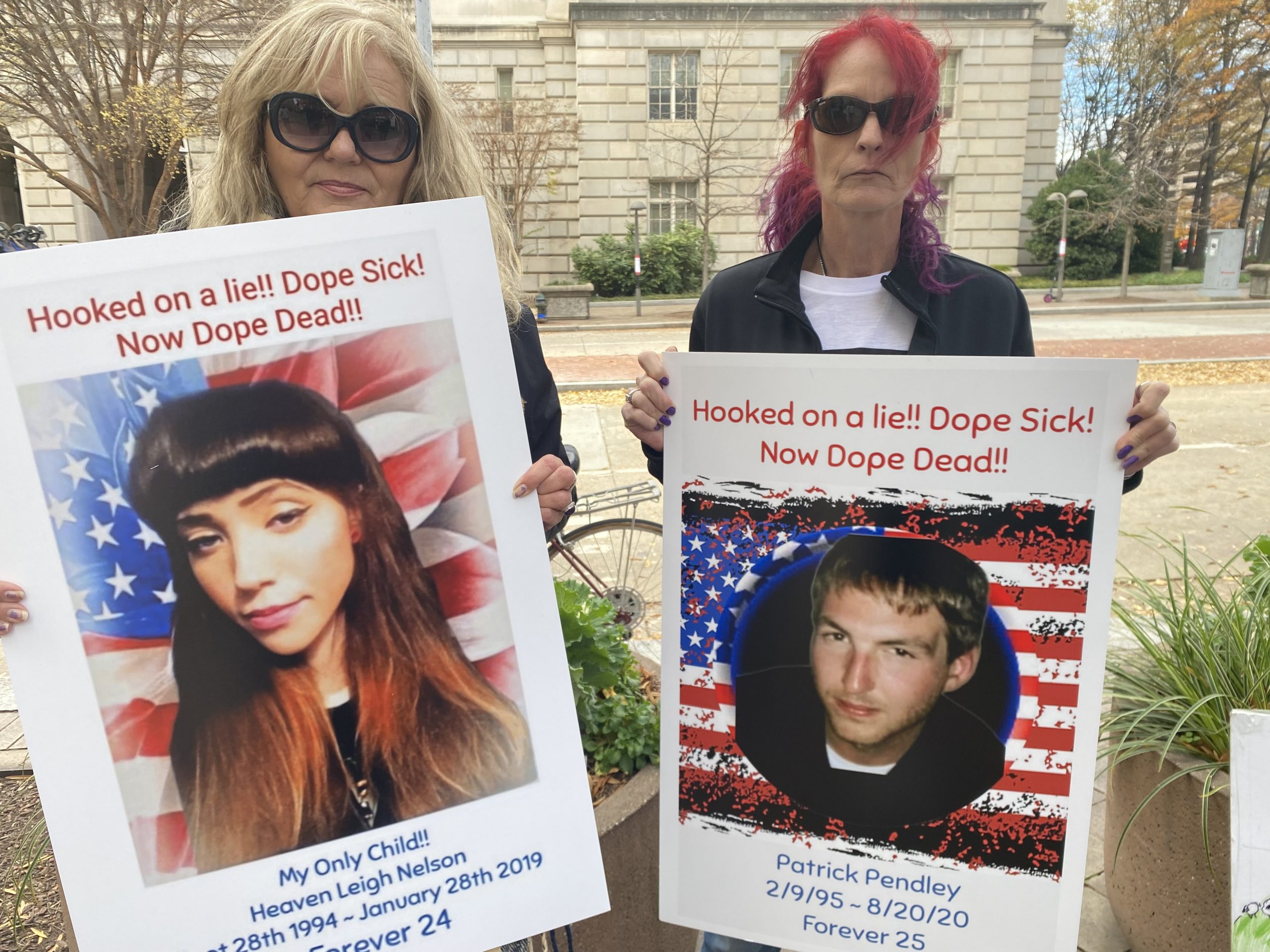 Another speaker at the rally, Ryan Hampton, a recovering addict and author of "Unsettled: How the Purdue Pharma Bankruptcy Failed the Victims of the American Overdose Crisis," called on Monaco to give justice to the victims of oxycotin.
"Deputy Attorney General Lisa Monaco, I know you can hear us, this is for you and your boss Attorney General Merrick Garland: We need you to do what is right, we need the Department of Justice to indict the Sacklers for their crimes against Americans," Hampton said.
He said Monaco claimed she would hold people accountable and now is the time.
"The Sackler family are the deadliest white-collar criminals in our nation's history and they have walked free for over 20 years, unchallenged and unpunished," Hampton said.
Lisa Becker said her family has suffered because of an addiction that started through OxyContin.
"My son has been in active addiction for about 10 years, he is in recovery right now," Becker said.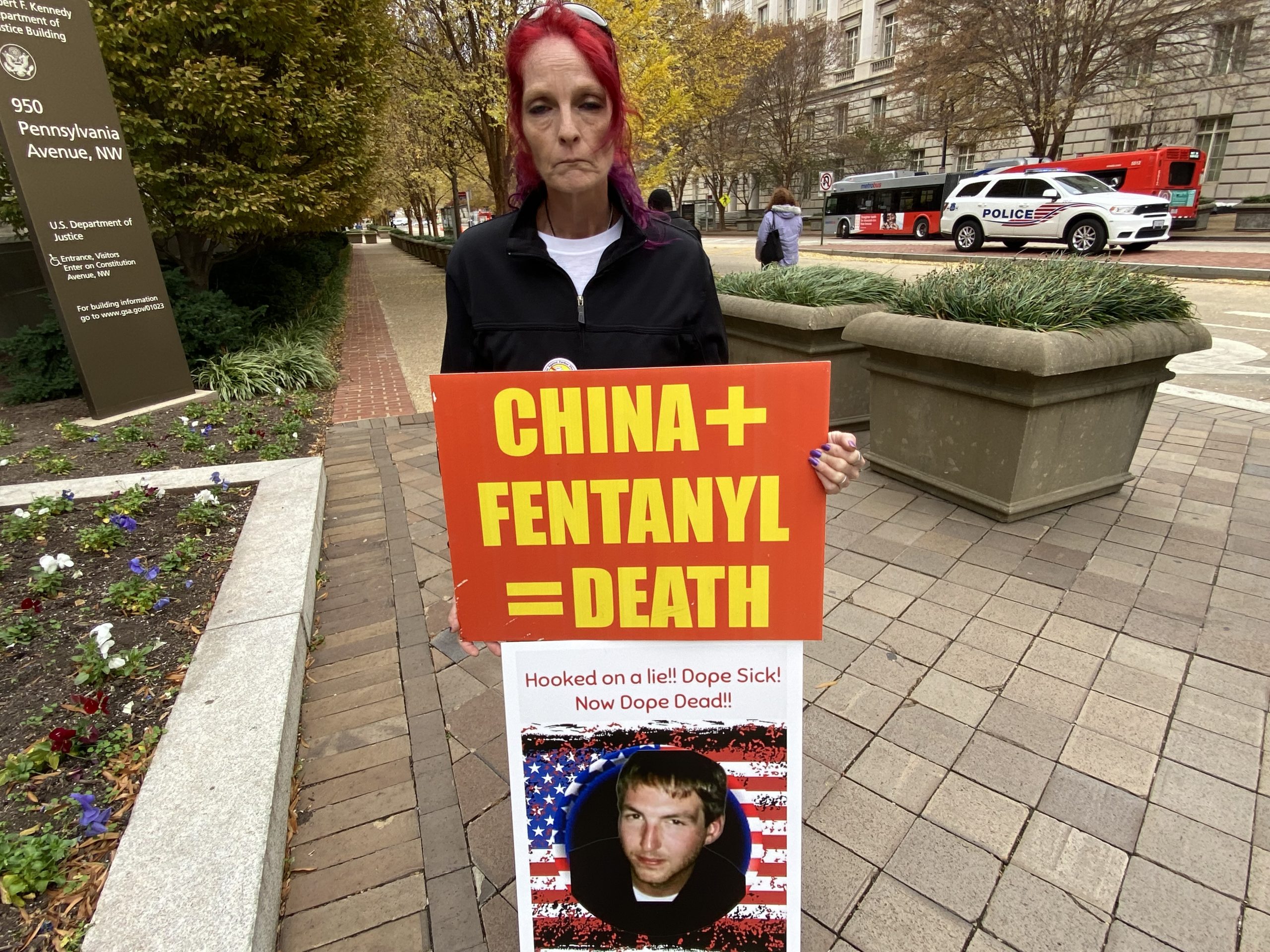 While trembling through tears, Kelly Deedly spoke of how her son Patrick died of a fentanyl overdose at the age of 25. Fentanyl is a powerful opioid that is similar to morphine but is 50-100 times more potent, according to the National Institutes of Health. It is often prescribed for chronic pain.
Deedly said her son Patrick, was a good child but started dabbling with prescription pills when he was 16.
"But then OxyContin got hard to get and expensive, one pill would cost $15 or $20, heroin was cheaper and easier to get. A lot of the kids turned to heroin," Deedly said.
She said the opioid crisis has brought so much suffering to families and the Sackler family should be prosecuted and sent to jail.
Since her October announcement about focusing on white collar crimes, Monaco has not announced any further investigations into the Sackler family.