Arlington County Public Health is offering free vaccines for children ages 5 to 11 by appointment at Walter Reed Community Center and Arlington Mill Community Center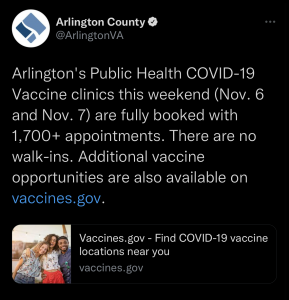 The county booked 1,700 appointments this past weekend for COVID vaccinations of elementary-aged school children. 
Two of those appointments were for Abby Bownas's children Aimen, aged 9 and Imogen, aged 11. Aimen and Imogen left the clinic jumping around in the hall screaming, "bam, boom, pow, we got the vaccine!" Aimen, like many other young children, was not excited about receiving his vaccine, mumbling "it was an owey" in a sad tone when asked if he was excited to have received his vaccine. However, Bownas said she was grateful her children could be vaccinated and that the process was easy.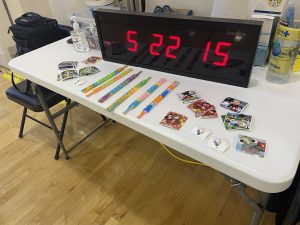 "Compared to when we went for the adults, it was seamless. We got an email the other day, we went online and we got two appointments today," Bownas said. "I'm very grateful that the science was done, that they can safely get vaccinated at this point." 
Ruben Varghese, Health Director for Arlington County, Virginia, said that the emphasis for the next two weeks is to get the first preventative doses out as soon as supplies come in. The U.S. Food and Drug Administration recently authorized the emergency use of the Pfizer-BioNTech COVID-19 vaccine for nearly all school-aged children.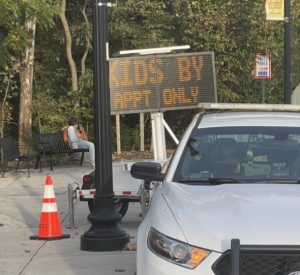 According to Varghese, the main concern for the Arlington County Public Health department right now is to get the children vaccinated.
"They're a group that has not had that opportunity before and the only approved vaccine for that is Pfizer," Varghese said. "We'll be doing doses during the week after 2 p.m. so that parents hopefully don't have to make the decision of pulling kids out of school." 
However, at this time, supplies are limited, according to Varghese. 
"We've got enough for the period of time we're aiming for, but obviously we want to go beyond the next week or so."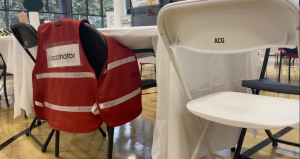 Varghese said Arlington County had issues with supply demand for the COVID vaccine the year prior and wants to ensure it does not occur again.
"We had experienced last year where, with the weather, if it didn't show up, you've got people who are not going to be able to get the vaccine and that creates more problems," he said. "We want vaccine in hand before we start scheduling appointments."
Varghese said in a press release, Arlington County Health Department is recommending parents get their children vaccinated. 
 "The Pfizer vaccine has been shown to be safe and effective in preventing COVID-19 in children. This approval is a critical step towards protecting our kids and keeping other vulnerable community members safe. We encourage all parents to get their children vaccinated when they become eligible," said Varghese.
According to Virginia Health Department public information officer, Logan Anderson, the federal government allocates the vaccine based on the percentage of the overall U.S. population in each state.
"Virginia, which accounts for approximately 2.6 percent of the national population, will receive about 252,000 doses in the first wave of shipments. In addition to that number, the pharmacies that are participating in the Federal Retail Pharmacy Program will receive about 125,000 doses separately from the federal government," Anderson said. 
He said that the number of doses each district will receive is based on several factors. 
"As with the rollout of the adult vaccine in early 2021, each local health district will devise its own rollout, tailored to their unique communities while adhering to VDH's overall equity goals," he said.
Varghese said Arlington County Health Department is prepared to take the vaccine and roll it out as it comes in. 
"We've got the staffing capacity, but you actually have to have the vaccine in hand to make that work," he said.
Based on how long supplies last, the vaccine will likely remain available this week through Fri. Nov. 12 from 2 p.m. to 7 p.m. and Sat. Nov. 13 and Sun. Nov. 14 from 9 a.m. to 5 p.m.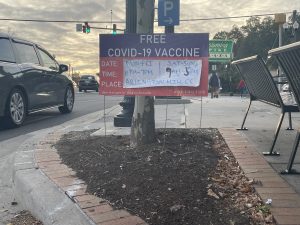 Vaccine appointments can be made at https://guest.vams.cdc.gov/?jurisdiction=AR
The vaccine is also available through other healthcare providers and pharmacies according to Research and Communications Specialist for Arlington County Public Health Division, Sondra Dietz.