The last few weeks have been nothing short of chaotic for public transportation users in the Washington, D.C. area.
As the removal of the 7000 car series continues, Arlington residents and DC residents alike struggle to find methods to get through the madness that ensues with public transportation.
Arlington resident Jorge Vasquez is one of the many Arlingtonians who "got stuck" taking the Metro.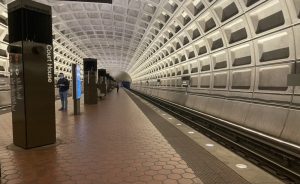 "Today, my wife needed one of our cars and the other cars in the shop, so I got stuck with taking the train," Vasquez told The Wash. "Of course, when the Metro is even more delayed than usual."
On Oct. 12 just before 5 p.m. a Metro derailed near Rosslyn with roughly 200 passengers on board with one non-life-threatening injury. 
David L. Mayer, the Chief Executive Officer for Washington Metrorail Safety Commission, ordered that WMATA remove all 7000 Series railcars by Oct. 18.
The Wash went to several metro stations on Mon. Oct. 25 during rush hour and noticed fewer people than normal waiting for the Metro. 
The reduction of passengers waiting to get on Metro cars, despite the smaller number of rail routes, might be due to messaging from local officials to seek alternative means of transportation.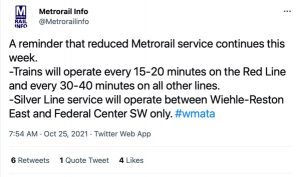 National Transportation Safety Board (NTSB) Chair Jennifer Homendy said in a Media Brief , their mission is to determine what happened, why it happened, and to prevent the accident from occurring again. This comes regardless of the inconveniences that may occur for Metro frequents.
Homendy said Metro provides transportation for a "significant number of people in the Metro area," but that was not the prime concern at this time.
"This was a decision that the Safety Commission made. I will say from a safety standpoint, we are happy they prioritized safety," Homendy said.
According to Homendy, this Metro derailment could have been a lot worse.
"We are fortunate that no fatalities or serious injuries occured as a result of any of these derailments. But the potential for fatalities or serious injuries was significant. This could have resulted in a catastrophic event," Hamendy said.
With the removal of 60% of the fleet, DMV residents have worked to find other modes of transit around the area.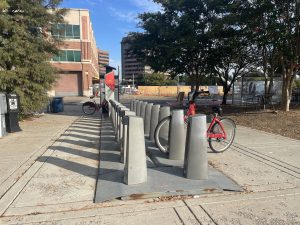 According to Communications and Public Engagement Director of Arlington County Department of Environmental Services, Jessica Baxter said Arlington has many modes of transportation for Arlington residents.
"Arlington has built a robust multimodal transportation network that offers our residents, workers and visitors multiple travel options for getting around, including use of four Metrorail lines and eleven stations in Arlington," she said.
"Arlington Transit (ART) worked with WMATA to offer supplemental bus service in the days that followed the derailment. The County continues to support WMATA as the agency progresses in its investigation."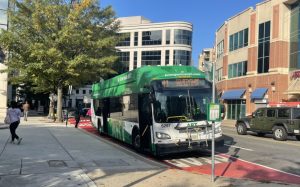 The Metrobus have routes that operate parallel to the rail, according to Baxter. For example, the ART 43 bus follows the Orange and Blue Line.
Another method of common transportation in the DMV is Capital Bikeshare. This week, Mayor Muriel Bowser announced that there would be a complimentary 30-day membership for all DC residents.
"Once registered for the free membership, residents can take unlimited free 45 minute rides on the red classic Capital Bikeshare bikes – there will be no unlocking or travel fee," Mayor Bowser's team said in a Press Release on Oct. 25.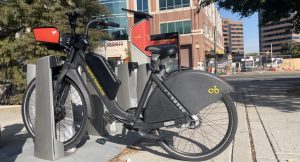 Vasquez said he noticed that there are fewer people on the metro today than average.
"The delay already happened last week, so that may have factored into it," Vasquez said.
Vasquez said that he had spoken to individuals who had taken the train after the suspension of the fleet and one man said he was going to have to find another way to get around due to the Metro delays.
WMATA did not respond to requests from The Wash for further information or comment. However, Homendy stated that NTSB will be looking into what actions WMATA took and whether they were sufficient.