A historic bus garage in Petworth is at the center of an escalating controversy that has pitted residents against Metro officials and the D.C. government.
Nine months after WMATA announced its intent to close and renovate the massive Northern Bus Garage at 14th Street and Iowa Avenue NW, neighbors who say they want the facility gone have joined together to oppose its redevelopment plan.
Now the man in charge of the entire District bus fleet says he's willing to make concessions, but many of those residents say it's too little too late.
"Nobody wants the bus barn here," said Esther Yarborough, who lives behind it Arkansas Avenue NW. "We're tired of this back-and-forth, because we just want it gone."
The 333,000-square-foot bus barn was built in 1907 as a home to what was then the city's burgeoning streetcar fleet, according to records maintained by the National Capital Trolley Museum in Silver Spring.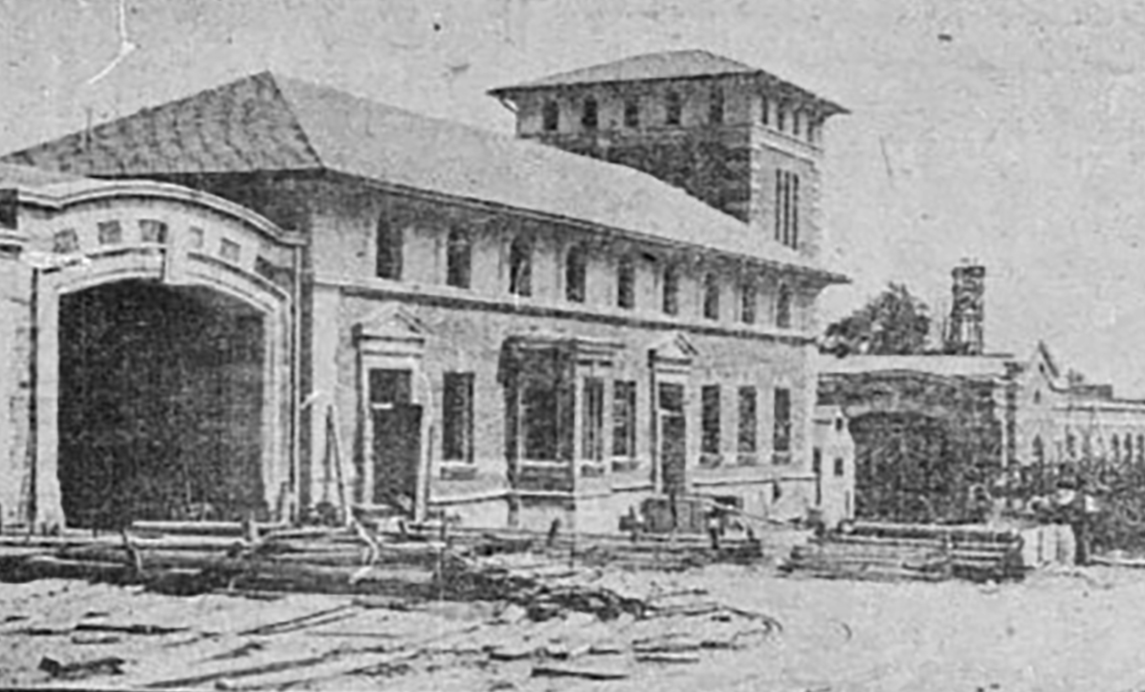 Today, the garage houses and maintains nearly 12% of the entire WMATA fleet, particularly buses that serve the critical northern routes along Georgia Avenue, 16th Street and Military Road. But conditions inside have deteriorated in recent years, with reports of partial roof collapses inside not uncommon.
Apart from a bus ramp widening project in the '80s, more than 110 years of deferred maintenance have not been kind to the old brick edifice, and officials have been promising to rebuild or replace the structure for years.
Earlier this year, WMATA released its tentative plan — a multi-million-dollar preservation and demolition project that would maintain the building's iconic brick exterior but replace the bus depot, paint shop and fueling stations within. The plan also called for up to 55,000 square feet of retail space along the 14th Street corridor.
But residents who attended the March project unveiling, told Metro and city officials they wanted a new construction project to be considered elsewhere in the city where the diesel buses wouldn't clog busy city streets and disrupt residential living.
At the very least, residents demanded a full environmental impact study and a purposeful look at residential living spaces in the old bus garage, plus a promise from Metro to reopen the facility to electric buses only once the project is complete.
Out here at @wmata's Northern Division bus garage. For months, neighbors have been engaged in intense deliberation and advocacy to ensure the facility's redevelopment doesn't have any adverse impact on the community. I've been paying close attention. 1/4 pic.twitter.com/8rQzBG80Ia

— Todd Brogan (@ward4brogan) June 8, 2019
Metro is using a bus garage that is 106 years old. Northern garage is on upper 14th street NW #wmata @nbcwashington pic.twitter.com/QLfC3SCfV0

— Adam Tuss (@AdamTuss) February 12, 2015
This week, WMATA Vice President of Bus Maintenance David Michaels told The Wash his office would be "seriously considering" a plan to make the Northern Bus Garage diesel-free "sometime in the future."
"We want to get to electric buses," he said. "We are committed to moving toward electric technology for buses."
The transit authority, he said, has hired a contractor that is beginning the first phase of a nearly four-year-long process to study bus alternatives and, if feasible, procure a pilot fleet to test the waters.
D.C. presently has no public all-electric bus fleet in service.
John Thomas, WMATA's acting chief engineer, said early designs with Bethesda-based Clark Construction Group will increase electricity at the site to one day meet the demand of an all-electric fleet.
"Getting the buses are the easiest part of it," he said. "The infrastructure is the hard part."
But residents say they're not entirely pleased with the concessions WMATA has made. A community meeting last month just a few blocks north of the site devolved into a shouting match at times, as neighbors hurled questions and complaints at officials and promised to fight the reconstruction project with "whatever it takes."
Turner Williams lives south of the garage, and he said he can remember noxious diesel fumes emanating from the site for a long time. He won't be happy with any solution, he said, unless it moves the bus barn site to a less resident-dense part of the city.
"They're asking us to wait another four years and deal with diesel emissions for however long," he said. "They say they care, because this is where they live, but it's literally where I live, and I don't think they've been breathing these fumes as long as I have."
D.C. Councilmember Brandon Todd's office has been fielding complaints from residents like Turner since before the project plans were announced earlier this year.
The office appointed several small-area-development committees to serve in advisory roles during both the planning and construction phases of the project.
One committee conducted a poll last month that found more than 90% of residents near the garage oppose any plan that would maintain the site as a bus maintenance facility. Most preferred retrofitting the land into a grocery store, park or outdoor market venue.
Roughly half of the poll respondents said they would only support a bus garage there as long as it reopened as an electric-only maintenance barn, which doesn't appear likely under WMATA's stated plan.
Despite having formed the committees, Chair Taalib-Din Uqdah, who helped conduct that community poll, said Todd's office now only appears interested in making sure the bus barn project "as is" moves forward, no matter what remaining issues neighbors in the area still have.
The office, he claimed, is intent on "working against" the residents in that area.
"We tried for months to schedule a meeting with him, but they kept telling us over and over again 'he isn't available,'" Uqdah said. "Then we have another public meeting last month and he doesn't even bother to show up."
Todd's Chief of Staff Dolly Turner, however, said the councilmember's absence at the community meeting was a "scheduling error" The office, she said, remains in full support of the committees' work.
She called on WMATA and Clark Construction to include residents in further bus barn development talks and to consider many of their other demands, like resident housing and a more robust electric bus deployment.
Residents say they remain doubtful, however, that their concerns will be realized when the bus barn reopens in 2022.