D.C.'s first medical helipad in a residential area is now slated to open in early November.
After months of negotiation between the ANC, the Foggy Bottom Association and GW Hospital, the plan made its way to the D.C. Council for approval where it passed unanimously, overturning a 1987 law that banned helipads in residential areas.  
At a Foggy Bottom and West End ANC meeting earlier this month, Commissioner James Harnett originally announced the "tentative" opening date of Friday, Nov. 1 — but the helipad was still pending approval from the D.C. fire inspector at that time.
Hospital representatives on Monday said the D.C. fire department inspected and approved the helipad in the last week.
The helipad is an addition to the hospital's patient care expansion initiative and will give better access to its Level I trauma care unit while allowing quicker transport for patients and saving lives.
The project was first proposed to the ANC in the spring of 2017. Commissioners gave preliminary approval at another meeting a few weeks later. 
In July 2018, Mayor Muriel Bowser gave the final approval by signing the bill that allowed the hospital to pursue construction. 
At the time, Bowser announced that the helipad would be expected to open in spring of 2019. However, the construction project took longer than expected. 
By July 2019, the ANC approved an after-hours construction permit to speed up the project and help decrease traffic that the construction was causing due to road closures around the hospital. 
For months during the early proposal stage, area residents criticized the project, concerned that  low-flying helicopters would disrupt the peace of the neighborhood and pose safety issues. 
Foggy Bottom resident Steven Holmes said he initially opposed the idea of a helipad because his home's close proximity to the hospital could mean some noisy nights.
"When they're flying somebody in during the middle of the night then it's probably going to be pretty loud," Holmes said. "But every minute counts in an emergency, so I know it's going to save a lot of lives."
According to data provided by the hospital in 2017, the sound level of their medical helicopter is "below that of many noise producers in the community" due to the geometric design of its main rotor blades.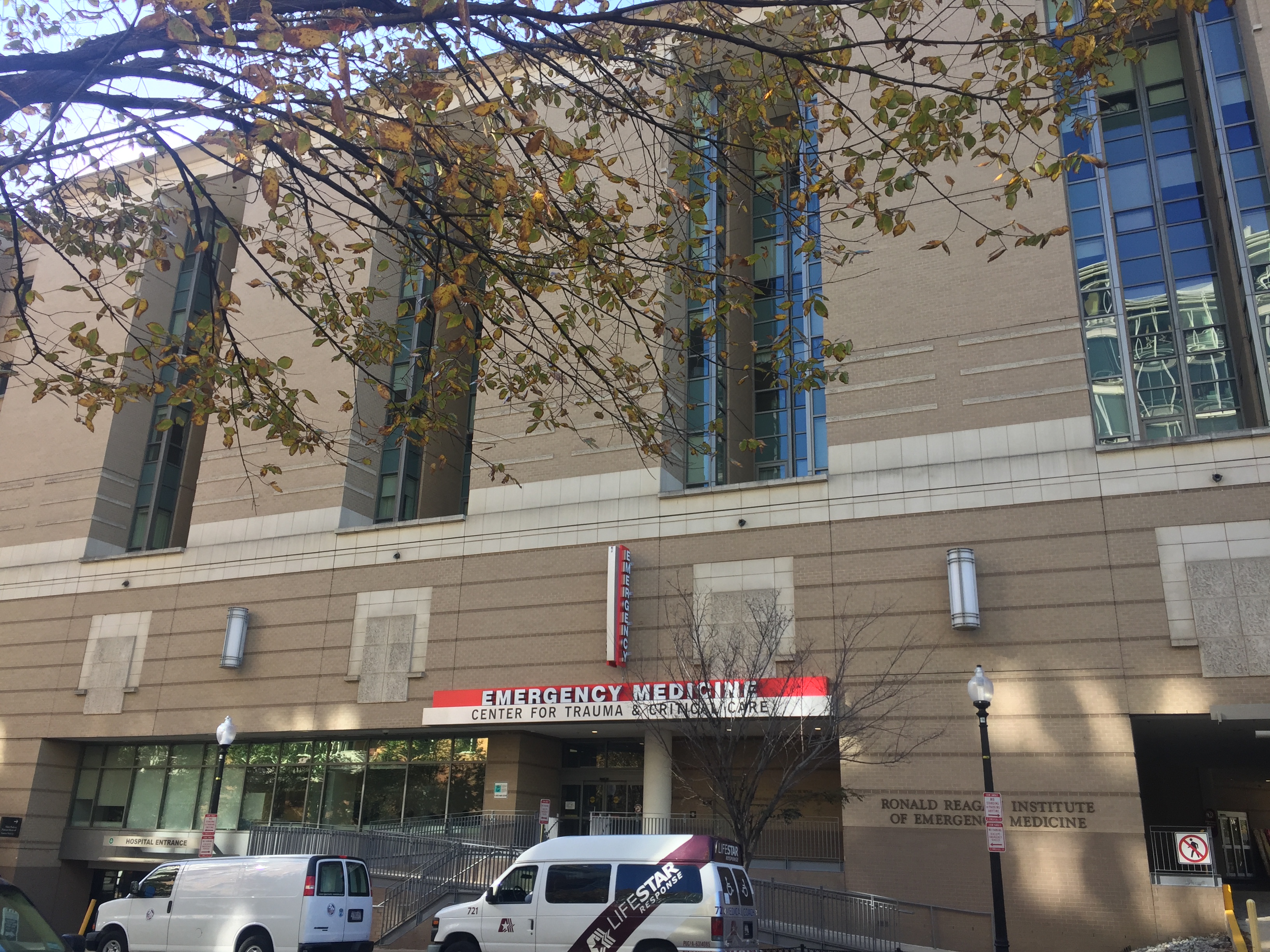 Currently, the only other Level I trauma center in the District with a helipad is Washington Hospital Center. 
According to Marketing and Business Development Director Christine Searight, the project plan had a few more delays.
"There's a whole process behind getting a helipad ready," Searight said. "But it will open sometime in November." 
When the helipad does officially open, the event will include a ribbon cutting ceremony. 
Though the helipad can be expected to open in November, Searight said there is still not a definitive date set.