In October, the e-commerce colossus Amazon announced they had secured a spot on 14th and Riggs Street NW, a location containing ,8,000 square feet of space for development. 
The 14th Street location will be Amazon's second brick and mortar store in the District, following the launch of their bookstore in Georgetown in 2018.
Amazon has not commented on what the store will contain, leading to assumptions that it will be similar to Amazon Go stores — locations where customers can use Amazon's mobile app to buy items.
Logan Circle resident Roy Alexander said Amazon's new store may have a few short-comings, but in the end it would provide more benefit for the community as a whole. 
"I know many people will have an issue with the Amazon because of gentrification in the neighborhood, but Logan Circle is a very liberal community," Alexander said.  "The new Amazon will have a positive affect in the community because we are lacking quality stores and could use more jobs in the neighborhood too." 
Similarly, Jahan Zaman, a Logan Circle resident, said the pros of Amazon being built in the community will vastly outweigh the cons.
"The disadvantage is that pricing on property value will go up and drive people out who can't afford that higher rent, but it will definitely have a positive effect because anytime you have a company that big it'll end up giving back to the community," Zaman said. 
Zahman also added that the store will help residents who may not be tech savvy or would prefer not to use Amazon's web-based service. 
On the other hand, Logan Circle Resident Sam Kirchman said he doesn't think bringing Amazon to the neighborhood will be a smart idea for the community.
"It'll have a negative effect on the community because it will be edging out local businesses and taking more than contributing, on top of that they have a business model that doesn't support human resources, so by them coming here we are not getting any more jobs either," Kirchman said. 
ANC commissioner Janice Ferebee said the Amazon is just a continuation of an ongoing challenges of gentrification that's happening in D.C. Ferebee also added that the Amazon had the potential to price out some of the smaller stores in the area, thus elevating the rent of businesses in that area forcing smaller businesses to leave.
"This is just a continuation of the gentrification process and the Amazon coming is just adding to it," Ferebee said.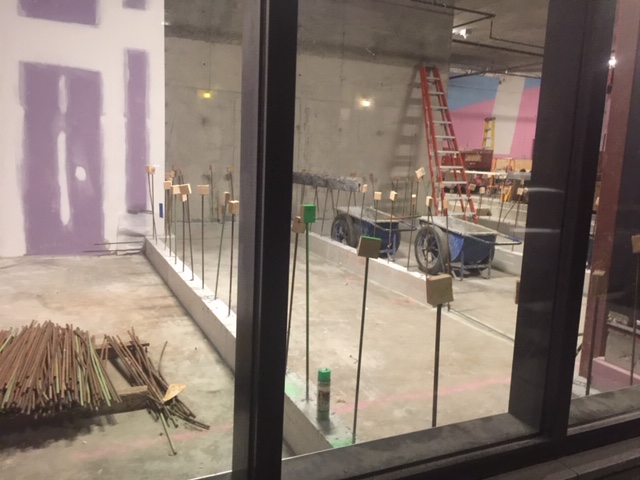 Local businesses weigh in
Pernice Harrington, sales associate and communication representative at Logan Hardware, said the new Amazon store will negatively affect their store, as well as the sense of community they have worked to establish for over 20 years. 
"They will be offering services that we offer, but offering them at a bundle prices," Harrington said. "It'll be harder for us because we are a smaller business."
Sarah Applegate, manager at Lou Lou, an accessory boutique store, said the new Amazon store  will not have a positive impact on the Logan Circle local businesses. 
"I don't see it bringing customers in, i think it will just be competition to all the small businesses in the area," Applegate said.
But according to West Elm furniture Sales and Communication Representative Scott Gresham, a lot of good will come about from Amazon coming to the neighborhood. He also said the store will attract a lot more people, thus bringing in more revenue, but it would also be a nightmare for smaller businesses.
"It can potentially drive business into this area and help bring more people to the neighborhood which is what we want," Gresham said. "It is only going to be a problem for the smaller businesses which sell similar products because Amazon will probably price at a lower rate."
Gresham cautioned, however, that the new Amazon had the potential to take away from the community aspect that is important to most residents in the area. 
"Those of us in the neighborhood like the older businesses, and after being in the area so long we don't even see them as our competitors anymore, but with Amazon coming things could change," Gresham said.