Goodwill of Greater Washington's administrative offices are relocating to NoMa after the lease from its original location expired. 
The current location at 2200 South Dakota Ave. NE has created significant problems for the headquarters.
Chief Marketing Officer Brendan Hurley said the building's old structure and lack of public transportation create the most issues. 
"We experience many of the problems associated with a building that is old, dark and cramped," Hurley said. "It is also not easily accessible via public transportation. It's simply not convenient for team members or students."
Goodwill of Greater Washington holds employment training programs for Goodwill associates and students. In this case, they have found it difficult to recruit and retain them because they require access from public transportation.
The present office is five miles from Downtown Washington, making it more than a half hour to drive to shopping markets for food and other amenities. 
CEO Catherine Meloy, members of the board and their real estate agency spent close to a year looking at 75 different locations in the District and surrounding suburbs before coming across a space at the Uline Arena. 
The office space will provide a more contemporary and comfortable place for the employees to work in. Upgrades to the space will also be made to create a positive environment for student experiences in the various job training programs. 
Their donation center and retail store will still remain at its current location. 
While there is no free parking at the new office space, employees will now have access to the NoMa-Gallaudet Metro Station which is less than two blocks away.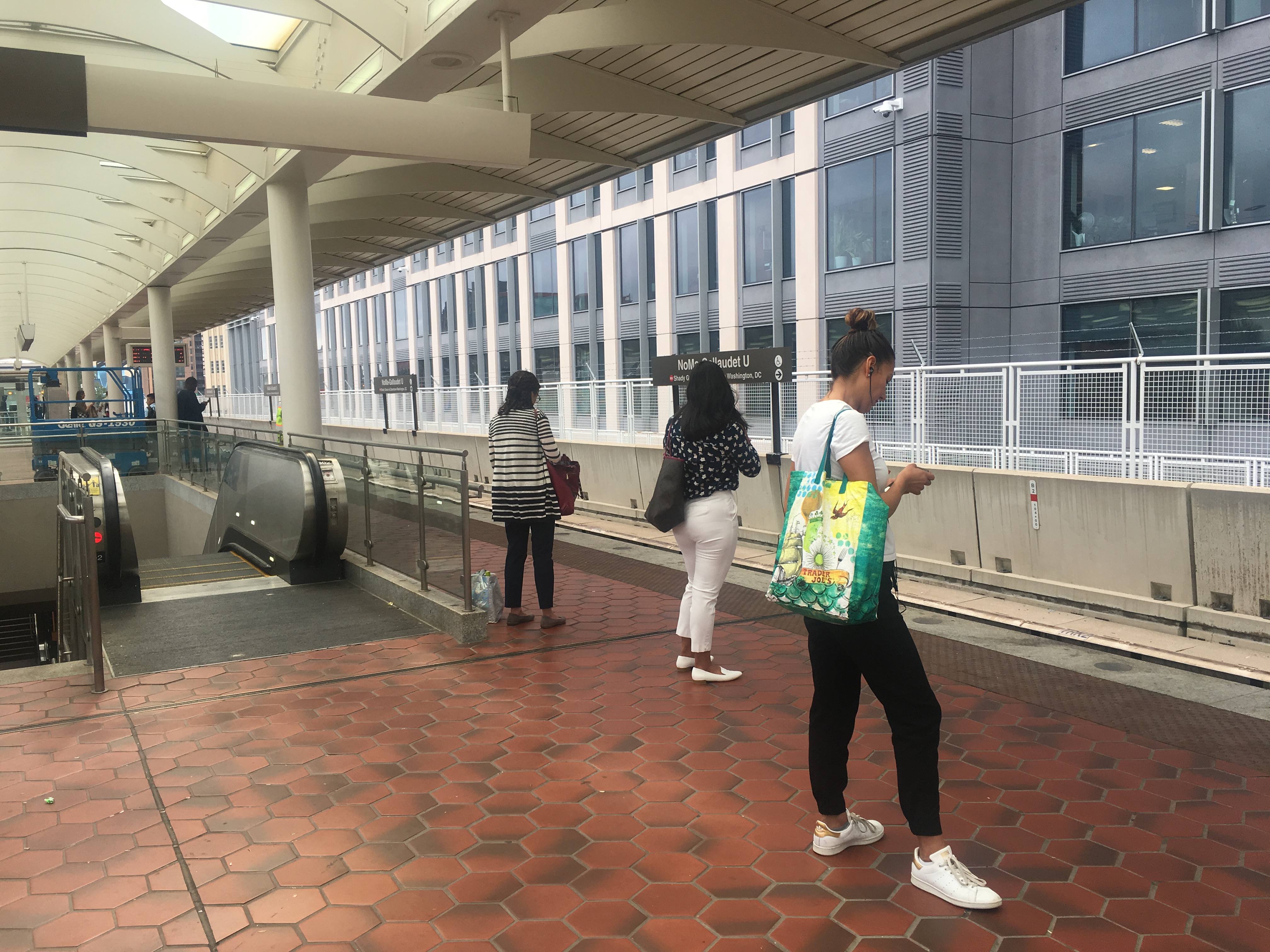 The majority of Goodwill associates are happy that they have the option to take the metro instead of driving.
"At this new location, I will only have to take the Red Line from Woodley Park to NoMa," said Digital Communications Director Carolyn Becker. "In terms of driving, the commute time remains the same so, that said, I will be taking the metro as often as possible."  
A row of houses sits straight across from where the Goodwill headquarters will move to. However, nearby residents don't see the nonprofit coming into the area as a problem. 
Oasis Market manager John Booker said he thinks it's a great idea to have a company like Goodwill move to the neighborhood. 
"There's limited parking here already so it won't impact us in any way, but I'm looking forward to participating in events that they'll put on," Booker said. 
The administrative office already has some events in the works to introduce themselves to their new community. 
So far the nonprofit has partnered with NoMa's Business Improvement District and a small ad agency for a book donation drive as part of the NoMa Pop Up Park campaign. They also plan to host an open house to get to know neighborhood residents.
Employees will continue to implement a lifestyle platform called Finding Your Good. The platform serves as a way to help people boost their self confidence through experts who help provide tips on how to reinvent their personal style that is socially sustainable.
Goodwill of Greater Washington is set to start operating out of their new office space on Oct. 18, 2019.