The impeachment inquiry is helping Trump rally support within his base for the 2020 election, Republican operatives say.
It's a contention supported by recent polling data that shows an overwhelming majority of Republicans are skeptical of impeachment.
A Sept. 30, 2019, poll from Quinnipiac shows Americans are split evenly on how they view the impeachment inquiry, with the same number, 47%, in favor and opposed. But among Republicans, 83% in the poll said they believe Trump hasn't done anything worthy of impeachment.
The impeachment inquiry was announced on Sep. 24, 2019, after a whistleblower reported an abuse of power by the president.
According to the whistleblower report, Trump pressured Ukrainian President Volodymyr Zelensky to launch an investigation into Hunter Biden for the purposes of advancing his reelection prospects in 2020. Hunter Biden is the son of former vice president Joe Biden, the Democratic frontrunner for the presidential primaries.
Republican operatives are still backing the president, portraying the impeachment inquiry as a smear campaign pushed by House Democrats.
"This is another example of the Democrats doing everything they can to undermine President Trump's leadership," said Charles Moran, the managing director of the Log Cabin Republicans, an organization representing LGBT conservatives.
"You can't impeach the president because you don't like him. There has to be a very specific set of qualifications for impeachment … and those are not met here," Moran said.
The impeachment inquiry may hurt the Democrats by exposing more and more "dirt" on their frontrunner, Moran said, referring to Joe Biden's dealings with Ukraine on behalf of his son, Hunter Biden. There is no evidence of criminal wrongdoing by Biden, according to Yuri Lutsenko, Ukraine's ex-prosecutor general.  
A surge in campaign donations may be another indicator of the impeachment inquiry energizing Trump's voters. From July through September, Trump's campaign has raised $125 million in donations, according to npr.org.
"If the Democrats want to keep going down this road, they're going to screw themselves," Moran said.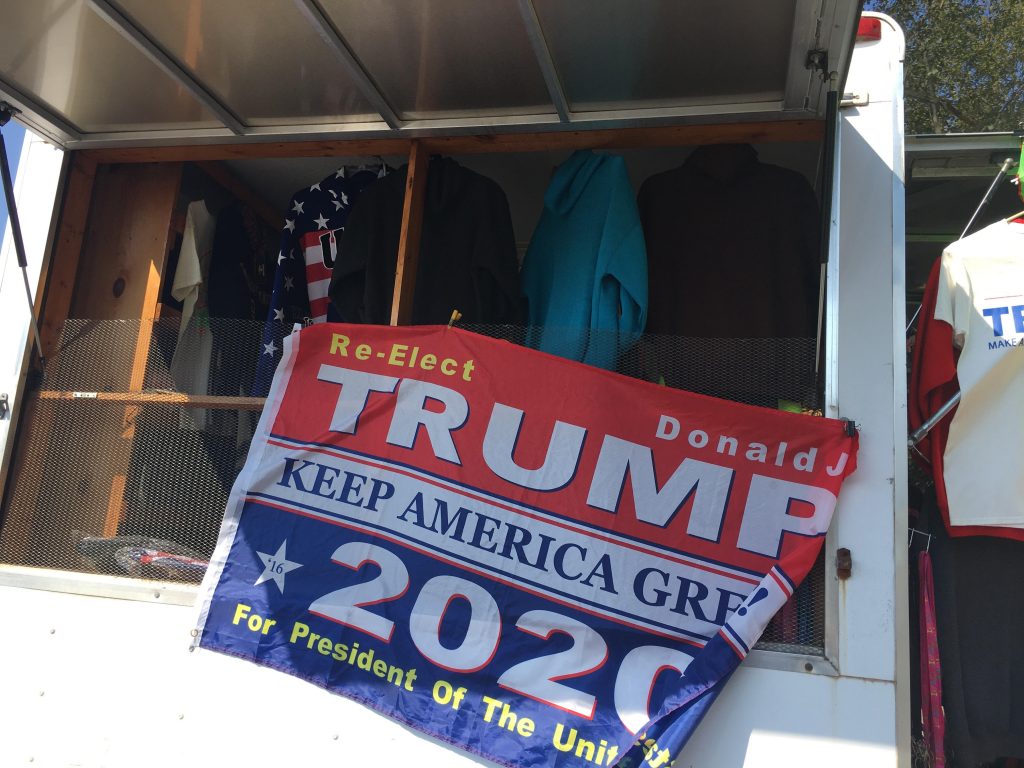 'Deep state functioning'
Leon Benjamin, chairman for the Richmond City Republican Committee in Virginia, called the impeachment inquiry a "Hail Mary throw" by the Democrats to depose their opposition before the 2020 election.
"It seems as though there is this deep state functioning [within the government] that is against this president who won fair and square. All of this is just about trying to deny this president an actual win that happened in 2016," Benjamin said.
But not all Republicans are so fired up. Some Republicans in Democratic districts bordering D.C. have been circumspect.
Matthew Colter Hurtt, the immediate past chairman of the Arlington Falls Church Young Republicans, says he isn't following the impeachment inquiry very closely and is instead focusing on local and state-level efforts for the Republican Party.
"I haven't been following most of the national conversation. It's tiring," Hurtt said.
Arlington's GOP Chairman, Andrew Loposser, echoed Hurtt's sentiment, saying he is more concerned with Republicans winning local elections and is not paying attention to the impeachment inquiry.