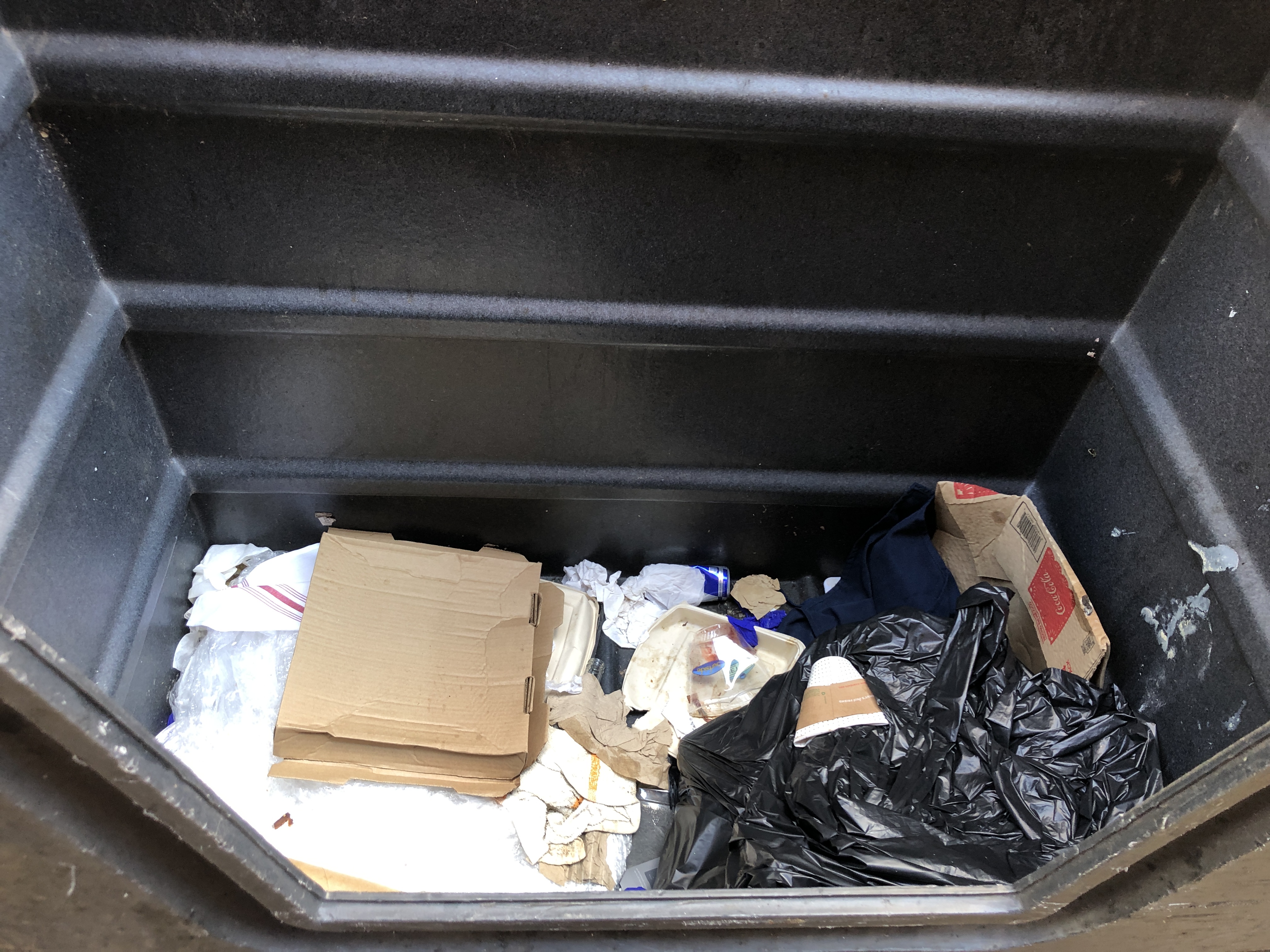 As you reach the top of the Metro escalator at Dupont Circle you are immediately met with an almost overwhelming number of restaurants to choose from. People on their lunch breaks busily wisp by grabbing a quick bite from places ranging from street tacos at Surfside to wood-fired pizzas at Pizzeria Paradiso.
A similar, although more unappetizing scene is also happening out of sight in the alleyways; rats, restaurants traditionally unwelcome guests, are feasting away in the trash, gorging themselves on whatever leftovers weren't doggy-bagged home.
RentHop deemed the neighborhood "rat-infested" based on the number of 311 rat complaints that have poured in over the years.
In an effort to address and reduce rodent activity from the leading source of attraction (trash), D.C.'s Department of Small and Local Business Development created a grant program that will finance restaurant applicants up to $13,500 to buy or lease a sealed, rodent-proof commercial compactor.
Despite all that free money to help rodent control, The Wash has discovered few, if any, restaurants are utilizing the program.
The Commercial Waste Compactor Program has been in effect since June of 2017, yet, businesses in Dupont continue to improperly store trash through the use of dumpsters and other accessible garbage cans.
Marcy Logan, a board member on Dupont Circle's Citizens Association, says that its members have been trying to spread the word to restaurants in the area about the grant but don't know of any that have taken advantage of the financing. The Citizen's Association's main mission is to resolve neighborhood issues and come up with innovative projects for the community.
Terra Camby, who works at Saxbys said, "We all have the same landlord so all of us take our trash to the same dumpster."
Catherine Diaz at Fruitive said, "All of us restaurants use the same trash place."
Operators at five other food spots including Bethesda Bagels, Moby Dick House of Kabob, Aloha Poke Co., Komi and Kramerbrooks & Afterwords all gave similar answers. All shrugged their shoulders when it came to answering who was directly in charge of trash management; they just knew it wasn't them.
Based on a survey conducted by The Wash, a main reason no restaurants have applied for the grant is because they have no say in how they dispose of their trash. The restaurants are leasing community buildings, so they are not choosing which dumpsters their business uses, but instead the dumpsters are being chosen for them.
D.C.'s National Park Service is not in charge of the underused compactor program, but does initiate other, more traditional methods to control rats within the park around Dupont's roundabout.
Natural Resource Program Manager, Leslie Frattaroli attributes the rodent issue to trash. She said that is especially true in an area like Dupont where there are a lot of restaurants.
"They're not going to be in an area if there's no food. But trashcans are pretty much huge free food if the rat can get in…which most of the time they can," she said.
Along with landscaping mesh placed into the ground to keep rats from burrowing and not planting any type of shrubbery for the rats to take cover in, Frattaroli said the National Park is also looking into more wildlife-friendly trashcans.
The D.C. Department of Health also uses other approaches for rodent control. According to Public Affairs Specialist, Alison Reeves, their rat control investments include tracking powder, rodenticide pellet bait, dry ice to suffocate rats in their burrows, and even a new six-month-old pilot program of a rat contraceptive called ContraPest.
"However, some of these methods are ineffective primarily due to the abundance of more palatable food choices like trash," she said.
Reeve's disclosed that this year's rodent control budget is 1.7 million dollars. Since 2017, the budget has gone up by $124,000.
Meanwhile, all the money in the Waste Compactor Grant Program is left sitting on the table, waiting for restaurants to use it.