When The Village Cafe first opened in NoMa last October, the goal was to establish a place where people could not only order coffee and healthy food, but help aid the community as well. 
Now a year later, founders Kevon King, Mahammad Mangum and Ryan Williams, who are in their mid-20s, have seen the ups and downs of starting and running a business but say it's the goals they set forth to keep the shop going.
"We are the underserved you know," King said. "So for us it's about being able to pay forward opportunities and doors we were able to open and step through."
One way that The Village Cafe helps the community is by hiring a limited amount of underserved entrepreneurs through a District program called Project Empowerment. 
The coffee shop realized that creating their own fundraisers as well as partnering with different businesses was an ideal way to bring in money. 
All three founders attended Wilson High School and now hold a Wilson Alumni Panel with other people who have graduated from the same school. The panel consists of talking about different subject matters within the community.
They also grants access to outside businesses to hold events in their space, and also caters coffee and food to those who want to have their event in a different location. 
The coffee shop got their big break by being partially funded through Edens — a retail real estate owner, operator and developer. 
The employees also play a key role in generating income by making sure they build positive relationships with their customers. They ask each customer how their day is going, and let them know about upcoming events they'll be hosting, which is something that keeps them coming back for more. 
Frequent customer Lauren Shutler says that besides the coffee, it's their overall mission and bright personalities that keeps her coming back. 
"I'm just glad that they can put two and two together by combining a coffee shop with helping the community and the whole crew is very welcoming."
Location also serves an important piece in establishing a business. The Village Cafe sits right in the center of Union Market, allowing locals and visitors to take notice when shopping in the area.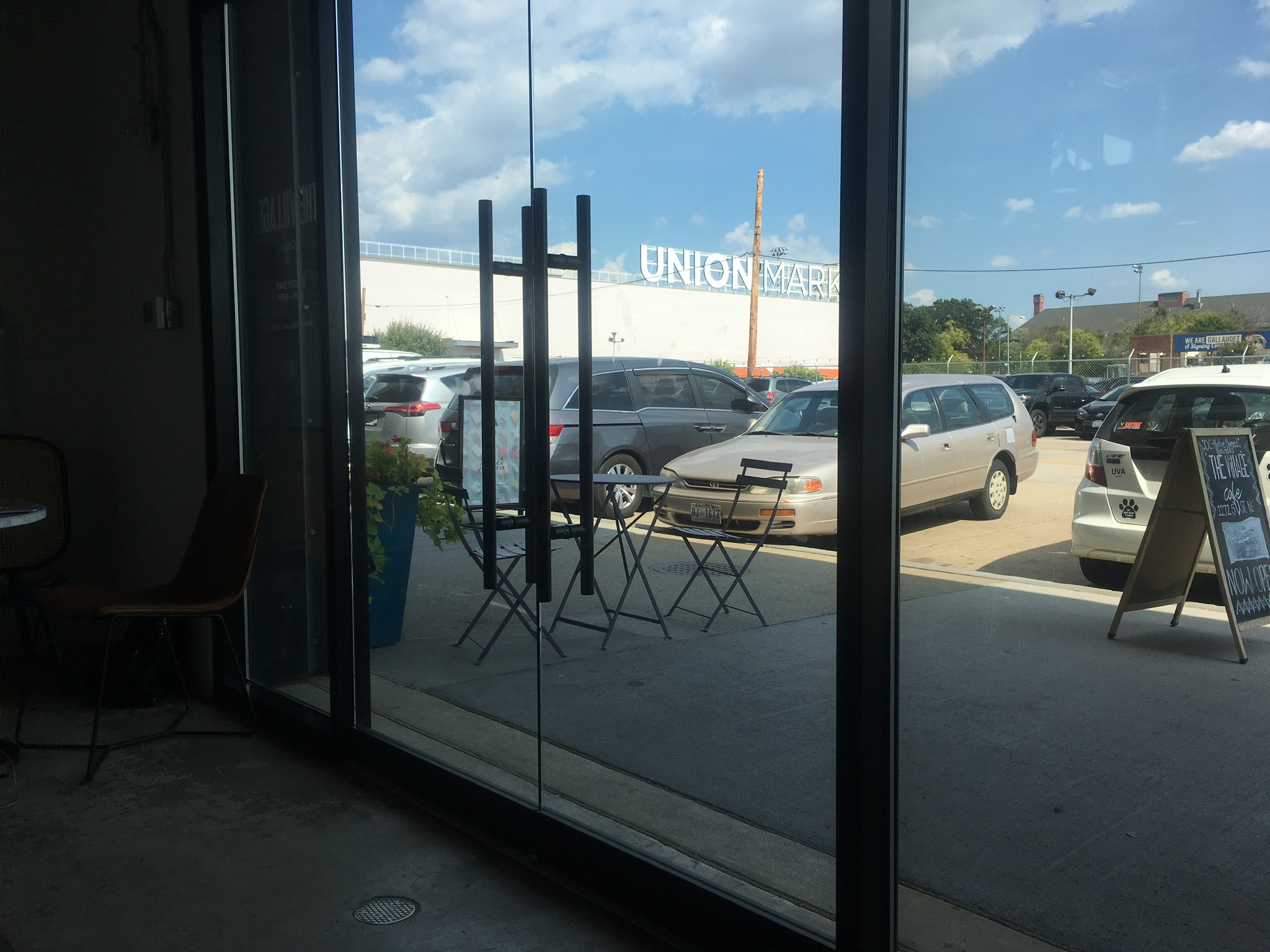 The cafe is still in the trial stage as Phyllis Marable, a business licensing specialist at the Department of Consumer and Regulatory Affairs says they must continue to renew all licenses and keep up their funding to stay open.
So far, the coffee shop has kept their promises in providing the community with locally sourced food and a place where people feel welcomed. 
They get their ingredients from DC UrbanGreen Produce and also allow customers a safe space to get their work done and recharge themselves. 
The shop has also holds events that help teach locals how to sign, and sometimes partners with neighboring bookstore, Politics & Prose, to host different projects. 
King says the future is filled with the hopes that their current location will continue to do well and exceed their expectations.